Joined

Jul 27, 2014
Messages

3,219
I am notoriously bad at remembering to photograph the pearls that I do wear every day. They tend to be rather blurry, mostly because of the light I think. Recently I wore my ombre tahitian rope from Cees, my new golden south sea ripple rope from Pearlescence, that I made endless last week, and my aubergine tahitian studs from Oceanscove. I had this combination on for several days. After removing the clasp o the golden ripples the two ropes nests perfectly.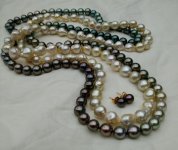 Then I used my rainbow strand and my colorchanging edison huggies from Pearlescence for several days as well and this morning.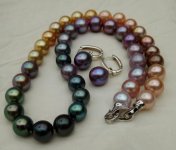 Then I took some photos of my deep golden south sea studs from Pearlescence and suddenly craved wearing golden pearls so added my deep golden south sea strand from Cees and the studs (removed the edisons of course).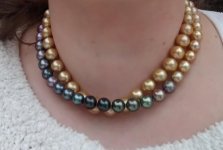 Played some with the golden strand and the rainbow strand.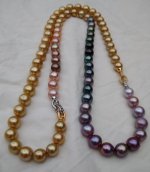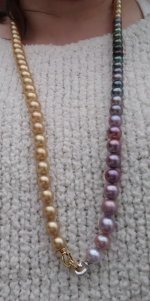 But now I am only wearing the golden set.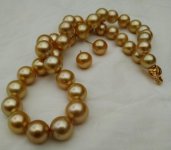 Last edited: