Freshwater Pearls Defined
Freshwater pearls are pearls which grow in non-saline environment in freshwater mussels.
Freshwater Pearl Grading
There currently is no internationally recognized grading standard for freshwater pearls. Every system in use is subjective and unique to the company or organization that creates the system.
The Chinese government has begun work on a system, but the tremendous number of variants strongly discourage adaptability. In addition, the system only accounts for non-beaded typical production and excludes beaded, souffle, metallic pearls, Mings and Edisons.
The Chinese government system currently has:
Four luster classifications
Six shape classifications
Fourteen surface grades
Fifteen natural color classifications
Within the international market, freshwater pearls are typically divided into two categories: commercial grade and fine.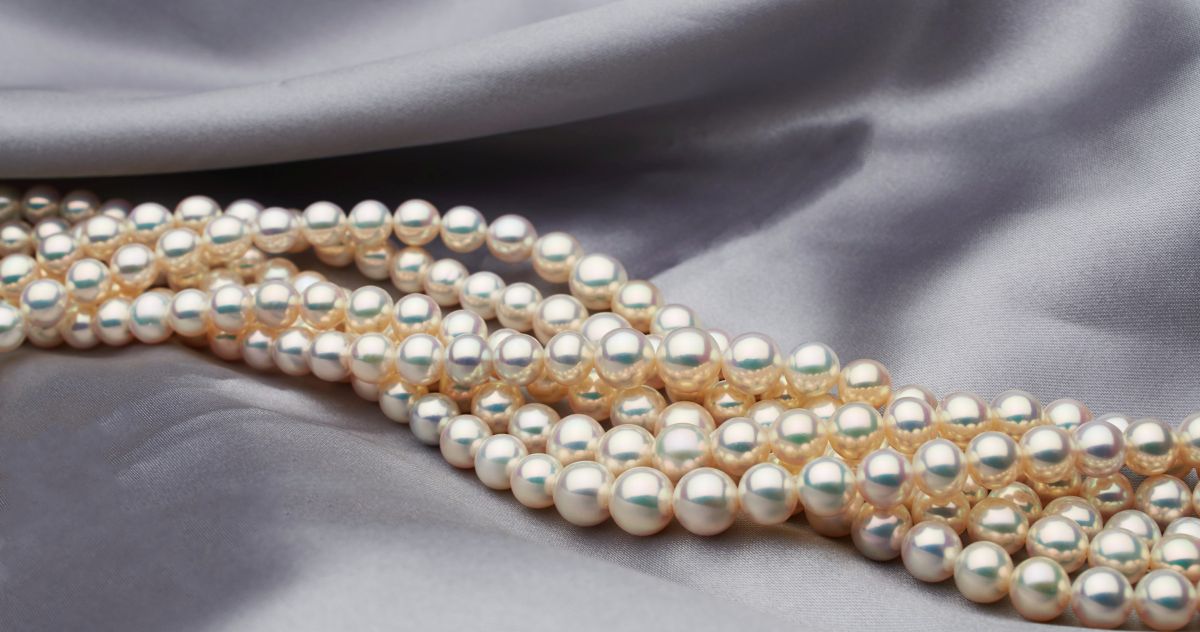 Fine quality freshwater pearl strands
​
Where Do Freshwater Pearls Come From?
Although the traditional source of pearls has been saltwater mollusks, freshwater mussels, which live in ponds, lakes and rivers, can also produce pearls. China has harvested freshwater pearls in the form of mabe since the 13th century and has now become the world's undisputed leader in freshwater pearl production. The first record mentioning pearls in China was from 2206 BC.
The United States was also a major source of natural freshwater pearls, from the discovery of the New World, through the 19th century, until over-harvesting and increasing pollution significantly reduced the number of available pearl-forming mussels in the US.
The Appeal of Freshwater Pearls
Freshwater pearls are not as round as saltwater pearls, and they do not have the same sharp luster and shine as
akoya pearls
. However, they appear in a wide variety of shapes and natural colors, and they tend to be less expensive than saltwater pearls, making them extremely popular with younger people and designers.
Also, because freshwater pearls are solid nacre, they are also quite durable, resisting chipping and wear.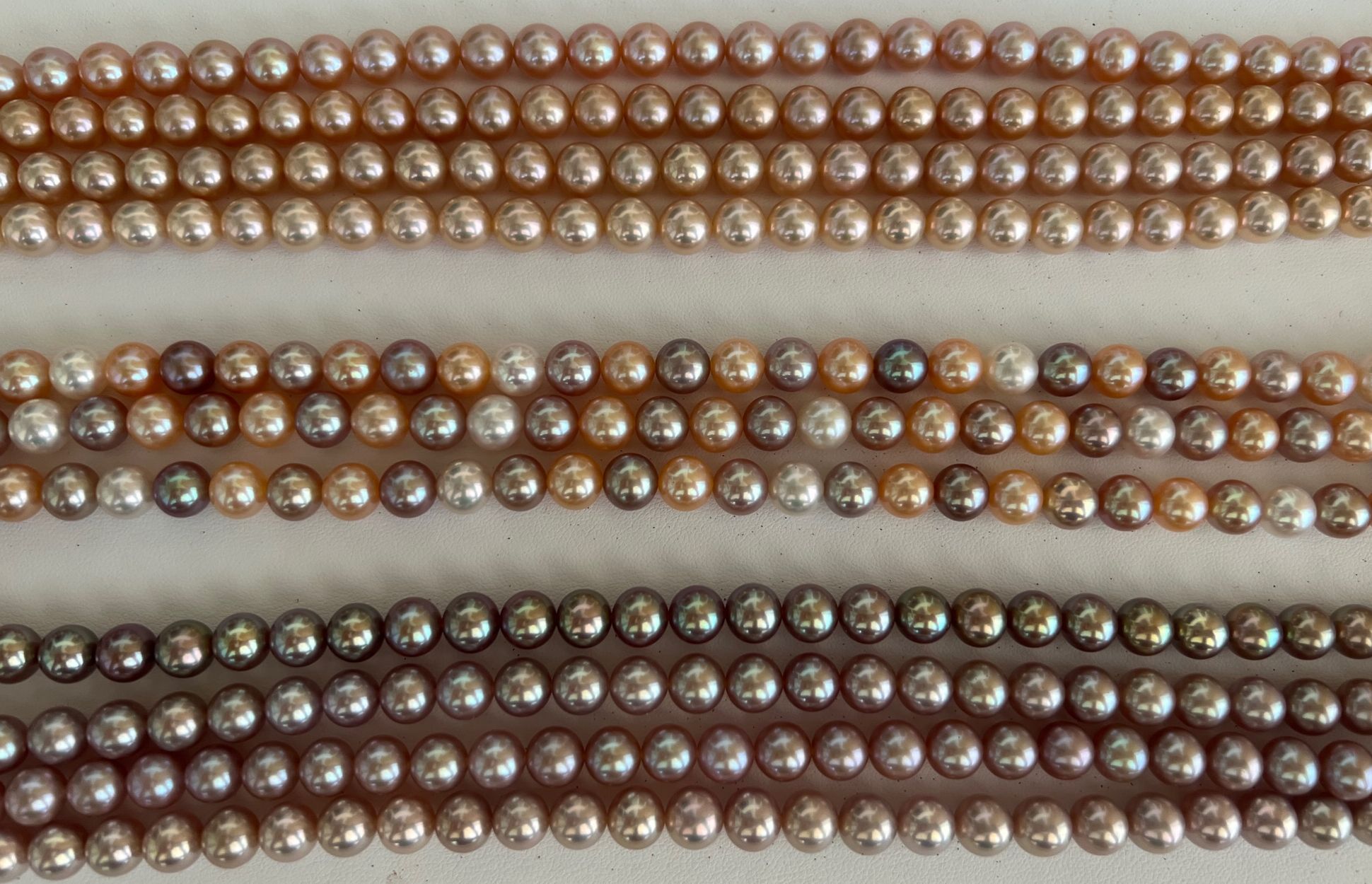 Freshwater pearl natural colors typically range from pink to purple
​
China Leads The World In Freshwater Pearl Production
Peaking at total production of 1,500 tons in 2006, China holds a monopoly over the pearl industry today.
Although the birth of the Chinese freshwater pearl industry is traced back to the area around Shanghai, freshwater pearls are now produced in all the surrounding provinces including: Zhejiang, Anhui, Jiangsu, Hubei, Hunan, and Jianxi. Local pearl trade is conducted mainly in the cities of Zhuji (Shanxiahu), Suzhou, Wuxi, Wenling, and Weitang. The largest marketplace for these freshwater pearls is the world's pearl trading hub, Hong Kong.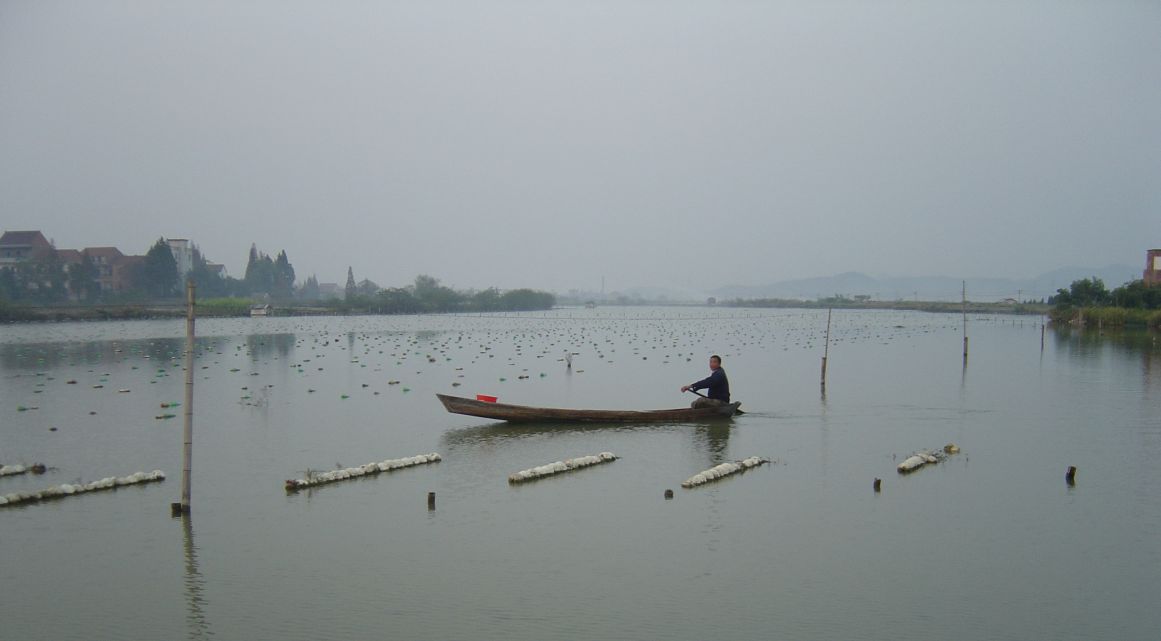 A pearl farmer working on a freshwater pearl farm in Zhuji, China
​
What Makes Freshwater Pearls Different?
Freshwater Pearls differ from other cultured pearls, in that the vast majority of them are not bead-nucleated. Freshwater mollusks are nucleated by creating a small incision in the fleshy mantle tissue of a 6- to 12-month-old mussel, then inserting a 3 mm square piece of mantle tissue from a donor mussel. Upon insertion, the donor, (graft) tissue is twisted slightly, rounding out the edges.
What happens after this point is just speculation. Some believe that this tissue acts as a catalyst in producing a
pearl sac
thus making the 'nucleation' actual 'activation'. Others believe the tissue molds with the host to create a pearl sac, while still others maintain the tissue is the actual nucleus. Although it is said that a freshwater mollusk can withstand up to 25 insertions per valve, it is common industry practice to perform only 12-16 insertions in either valve, for a total production of 24-32 pearls.
The mollusks are then returned to their freshwater environment where they are tended for 2-6 years. The resulting pearls are of solid nacre, but without a bead nucleus to guide the growth process the pearls are rarely perfectly round.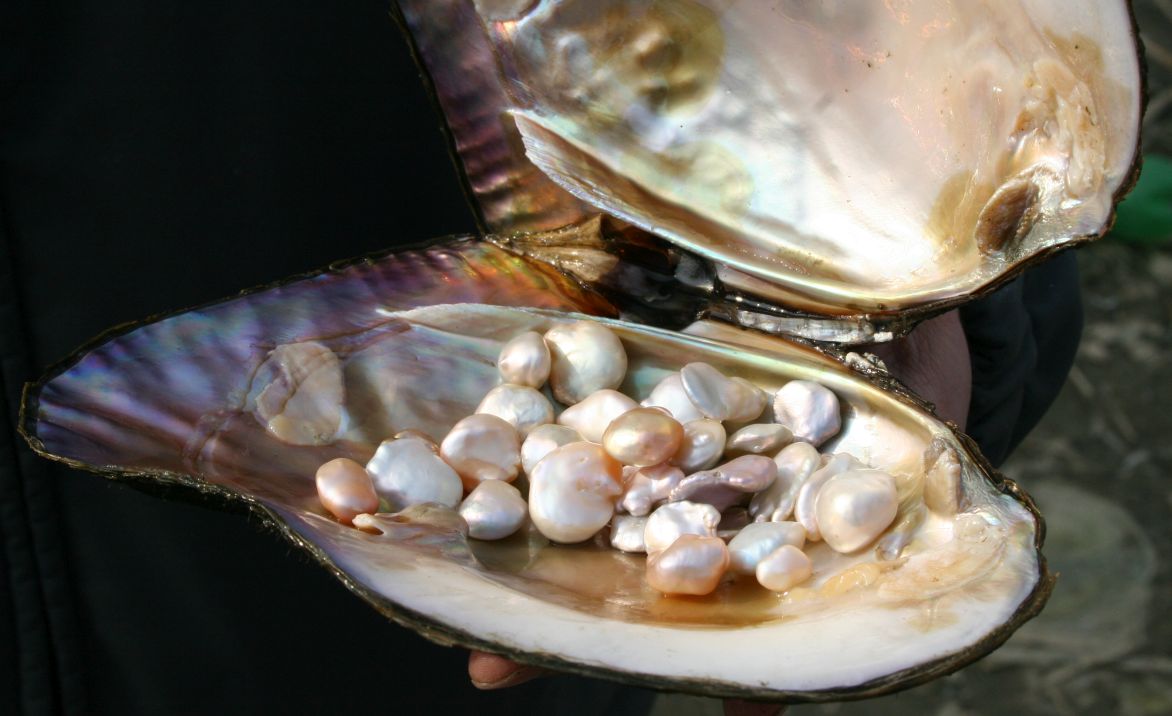 Freshly harvested freshwater pearls
​
What Makes Today's Freshwater Pearls So Much Better?
The major increase in quality can be attributed to several factors. The primary jump in quality was accomplished when the industry shifted from the Cockscomb pearl mussel, (
Cristaria plicata
) to the Triangle shell, (
Hyriopsis cumingii
) in the middle 1990s. The Cockscomb was responsible for the low-quality rice-crispy pearls of the 1970s and 1980s.
Another shift in quality can be attributed to the lower number of grafts inserted into either valve. This number has dropped by an average of five per side in the last decade. The turn of the century brought another wave of quality and exotic pearl colors in the form of mussel hybridization.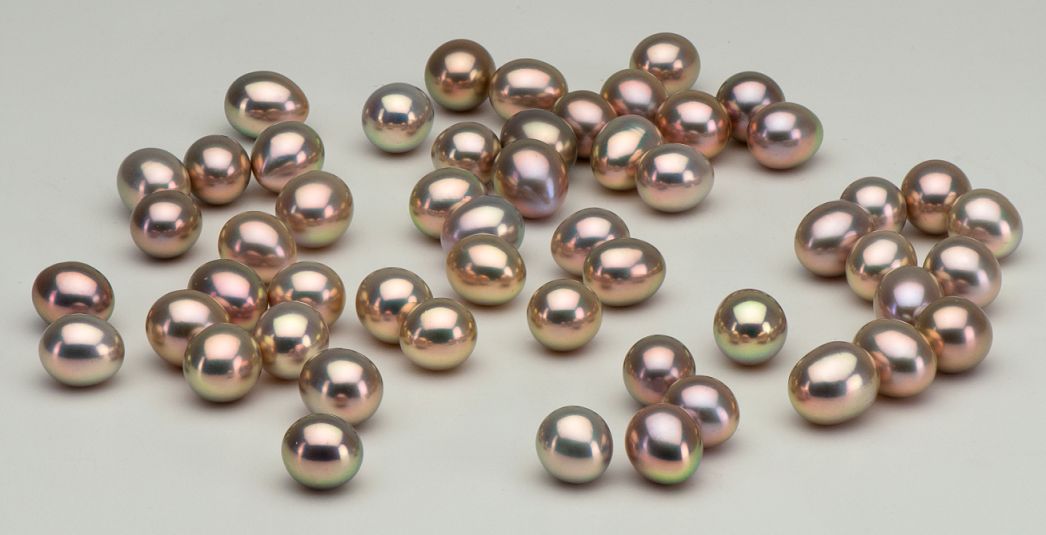 Fine, metallic freshwater pearls exhibiting drop shapes and rare, exotic natural colors
​
Japan's Freshwater Pearl Industry, A Rough History
The Japanese have a distinguished history of culturing freshwater pearls as well. Lake Biwa was once world renowned for producing high-quality freshwater pearls produced by the
Hyriopsis schlegelii
, (Biwa pearly mussel) mussel. However, in the mid 1970's pearl farming all but came to a halt due to pollution in this lake that was once synonymous with freshwater pearls.
The Japanese tried once again to farm freshwater pearls in
Lake Kasumigaura
in the last decade, utilizing a bead-nucleated hybrid mussel (
Hyriopsis Schlegelii/Hyriopsis cumingii
). The resulting pearls have been quite large and unique.
Related Articles and Forum Threads:
Last edited by a moderator: