Joined

May 12, 2012
Messages

282
So I used to frequent a forum for another type of item that had a neat thread called "Your **** in Action!" where people could post pictures of their item "working it" in the real world, I always used to enjoy browsing that thread! I thought it might be fun to start one here for those that wanted to post some pictures of "pearls in action" making us look beauteous IRL! Soooo, I'll start, here's some pictures of my pondslime strand and I in the restroom at work today (washing hands, not using the facilities!), please excuse the labcoat. I was mesmerized by the colors and lustre under the florescent lights of the bathroom. I'm not normally one for multicolored strands, but I just love this one, and I feel like the colors go with everything!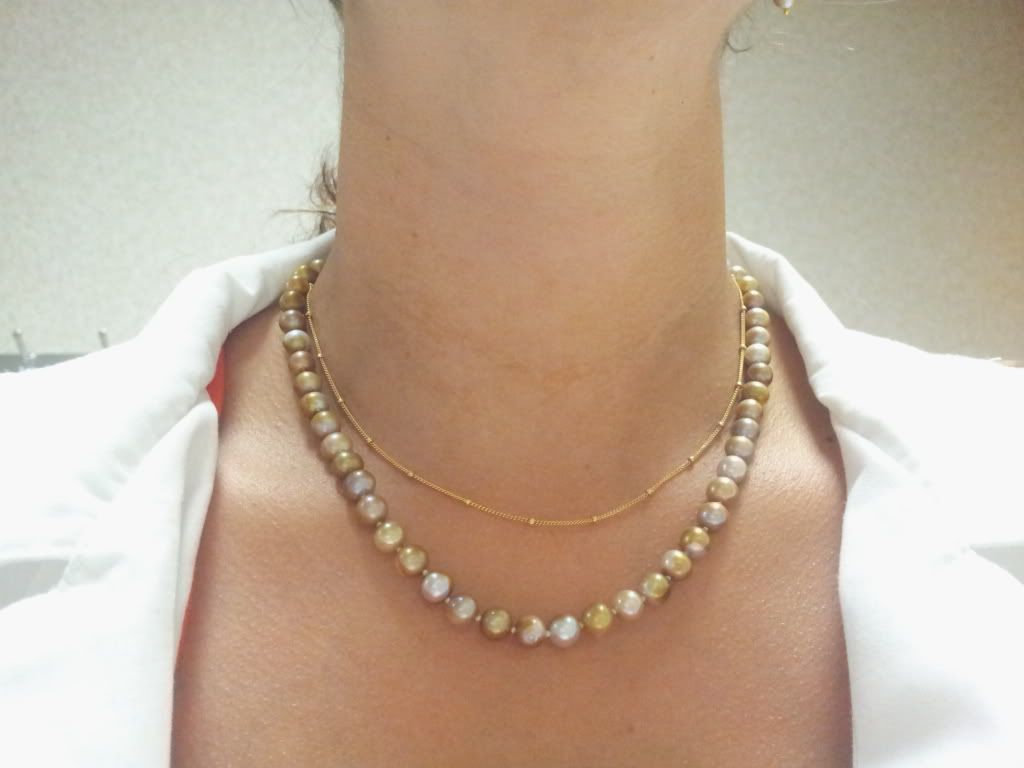 I had strung these initially with some gold spacer beads, but decided to restring them without them...I liked the beads but I felt they stole the spotlight from the pearls
I used the beadcaps to make these cute little earrings out of a few of the extra pearls:
Here's a natural light comparison (out in the car driving around, which is where I generally am when not in the restroom washing my hands, pearls are really working it today!)
So...who's up for sharing some pics of YOUR Pearls in Action???