Hi all,
I am a recent lurker on this forum, and have decided to create an account here to show the South Sea pearl studs that Peter from Pearl Paradise had very kindly picked out for me.
This is my first foray into pearls - I only ever had a pair of freshwater wire-wrapped pearl studs that I wore for the last two years. For the past two months, I vacillated between the naturally white Hanadama pearl studs or the white South Seas. I have never liked the hard, mirror-like shine of Akoyas, and the SSP studs were a bit out of my price range. When Peter told me that Pearl Paradise was about to commence their 20% sitewide sale, I decided to take the plunge and place an order for the Rolls Royce of the pearl community. The characteristics of a W SSP also match what I'd prefer for my first "grown-up" stud - creamy, glowy, and ethereal, similar to perhaps what Galadriel from Tolkien's Legendarium might adorn herself with.
Today, my studs have arrived, and I was blown away. For the first time in my life, I can see my own reflection in a pearl, down to being able to discern my eyelashes (or eye line). They are gorgeous and are exactly what I have requested for. I tried them on for a brief while, and they glow. They made my complexion look brighter and thank goodness, less tired from all those late nights. I hope to be able to post some ear shots later.
First image: A photo from Peter, allowing me to select the pair of SSP I prefer. I selected the one with the blue tag.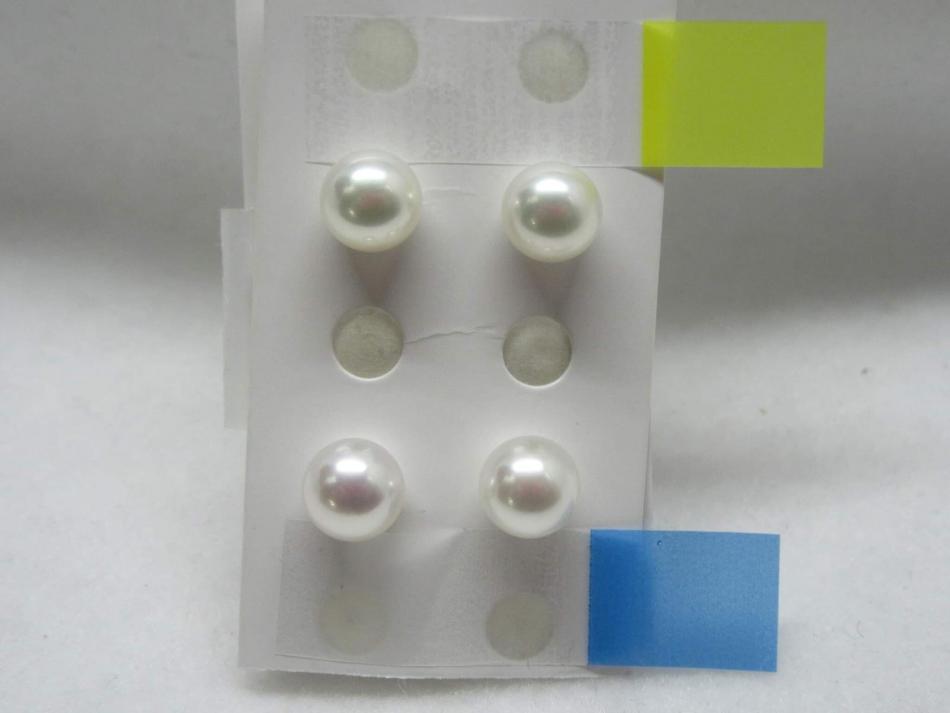 Second image: A photo of the stud in direct sunlight. This is the most colour-true representation I could get. In real life, it is slightly whiter, a bit more bluish (similar to the image above) and dare I say, more glowy.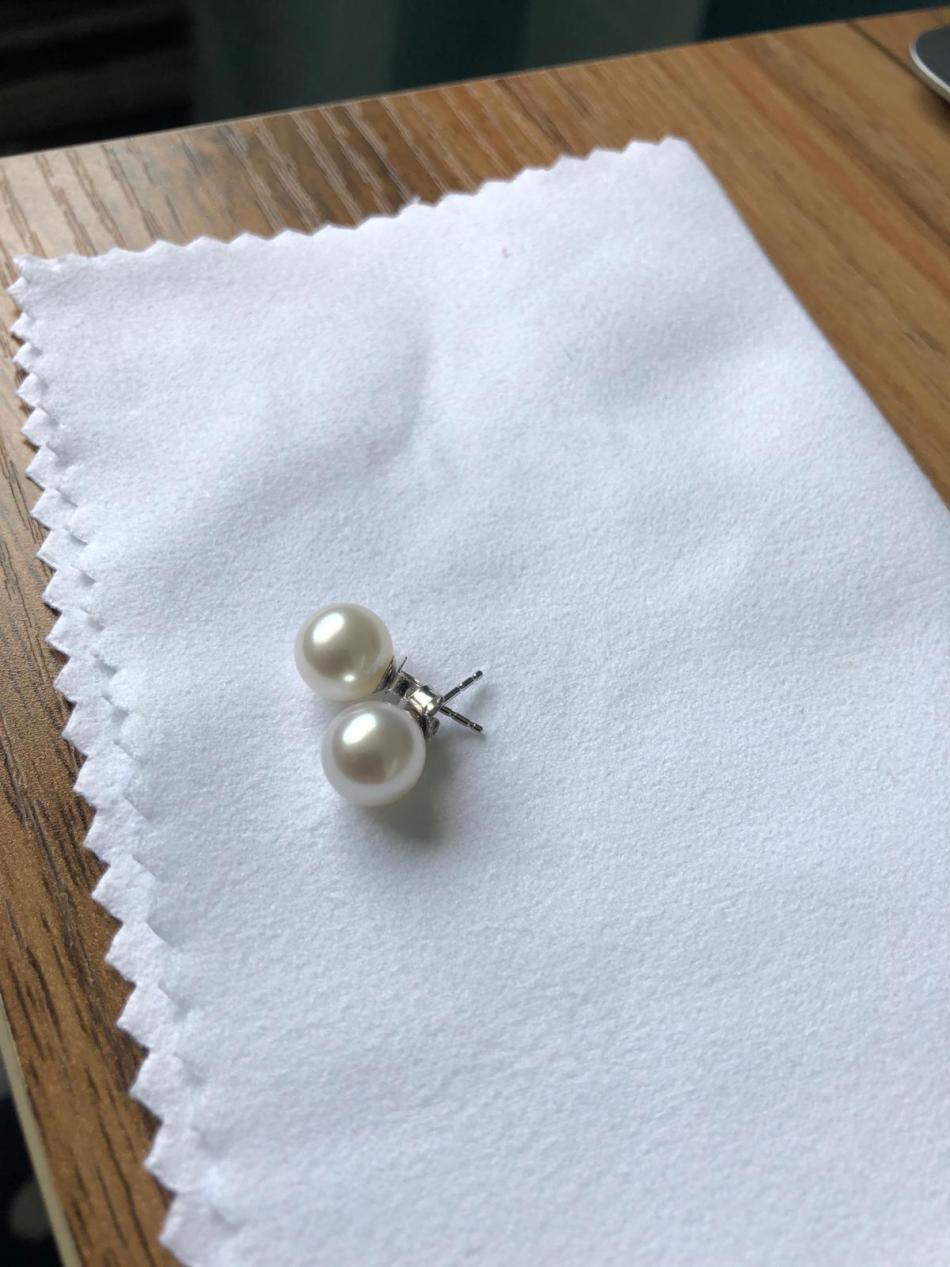 Here are the rest of the images in a sad attempt to capture their true brilliance. It is much more breathtaking in real life.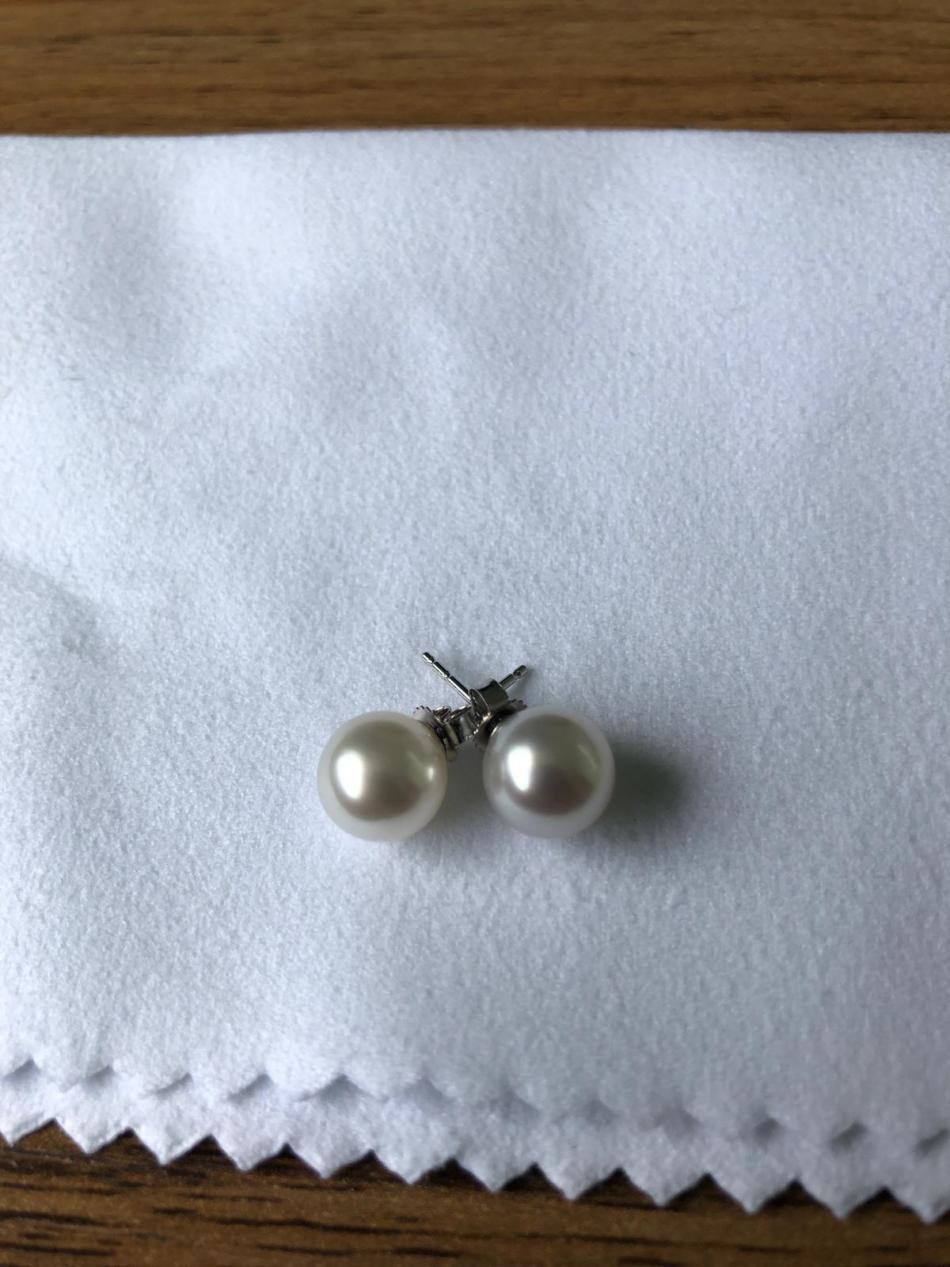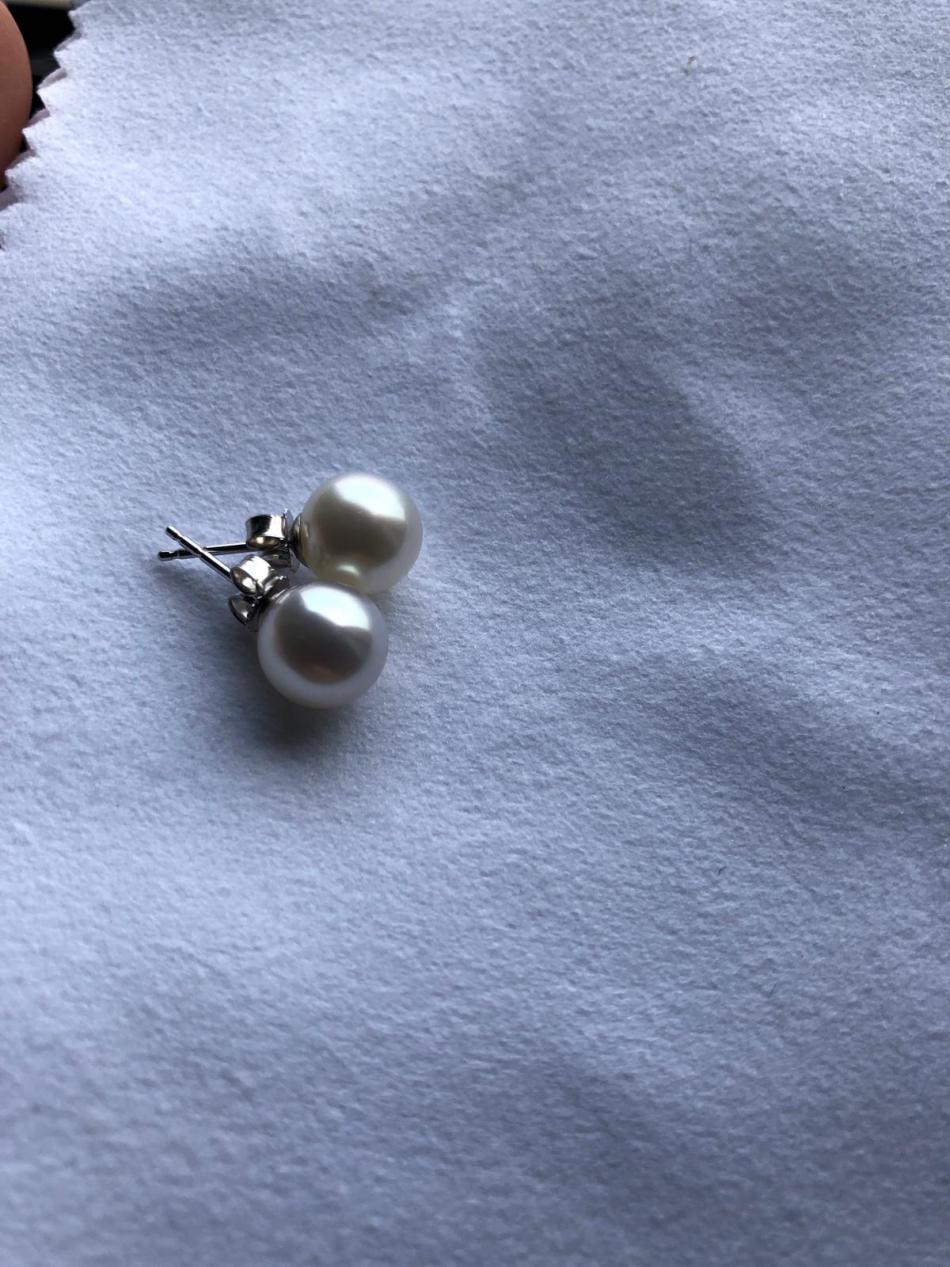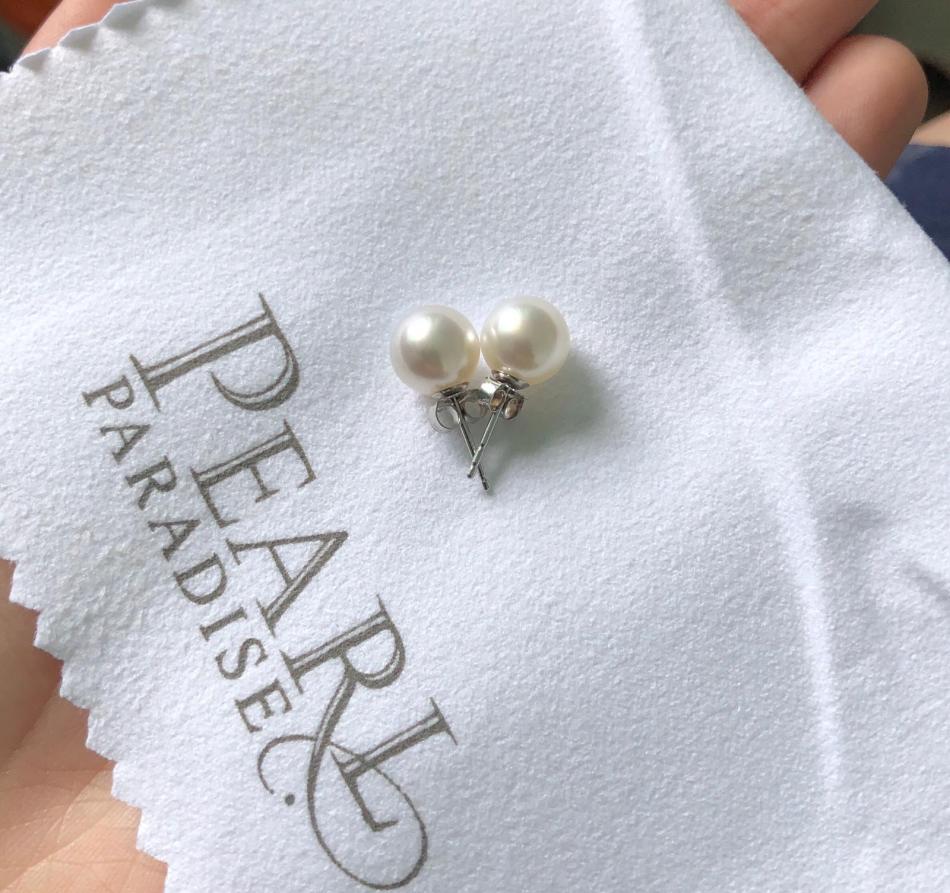 Overall, I am very pleased with my experience with Pearl Paradise, and a very huge thank you to Peter for service most excellent. This was a 25th birthday gift to myself, and I know that this pair of pearls will accompany me throughout my personal and professional journey for many years to come.