Joined

May 21, 2013
Messages

195
My wife and I really like the look of a nice chunky choker length double string of matched pearls.
It's a classic look as you can see in these pics of Jackie and Michelle.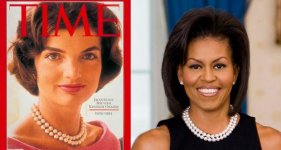 We decided a nice clasp that could also be worn to the front or side would be a bonus
So I've been hunting on eBay for months. Because I'm a bargain hunter I wanted something great around the $500 range.
I've even bought a few vintage diamond and pearl clasps, and then matched them up with separately purchased strings of Akoyas.
The results have been quite good, but none were quite good enough to become long term "keepers".
In the process of searching I must've looked at several thousand necklaces from $20 up to $20,000.
We decided to up the ante and look in the $1000-$2000 range, and a few weeks ago I saw something I thought would be a bargain at our upper limit of $2,000.
It was an auction, NOT a Buy It Now, and I was astonished when I won the auction for US$810.
The seller described this as a double strand of AAA quality 9.5-9.0mm Akoyas with a 14k white gold clasp, set with 60 H color VS1 clarity diamonds, totaling 1ct.
Swings and round-abouts.
While the pearl size is correct, they're probably closer to AA+ grade, however they are very good vintage Akoyas with very thick nacre.
On the (big) plus side, the clasp is actually platinum, and there are 1.45cts of diamonds.
I am thinking that this time eBay delivered a bargain.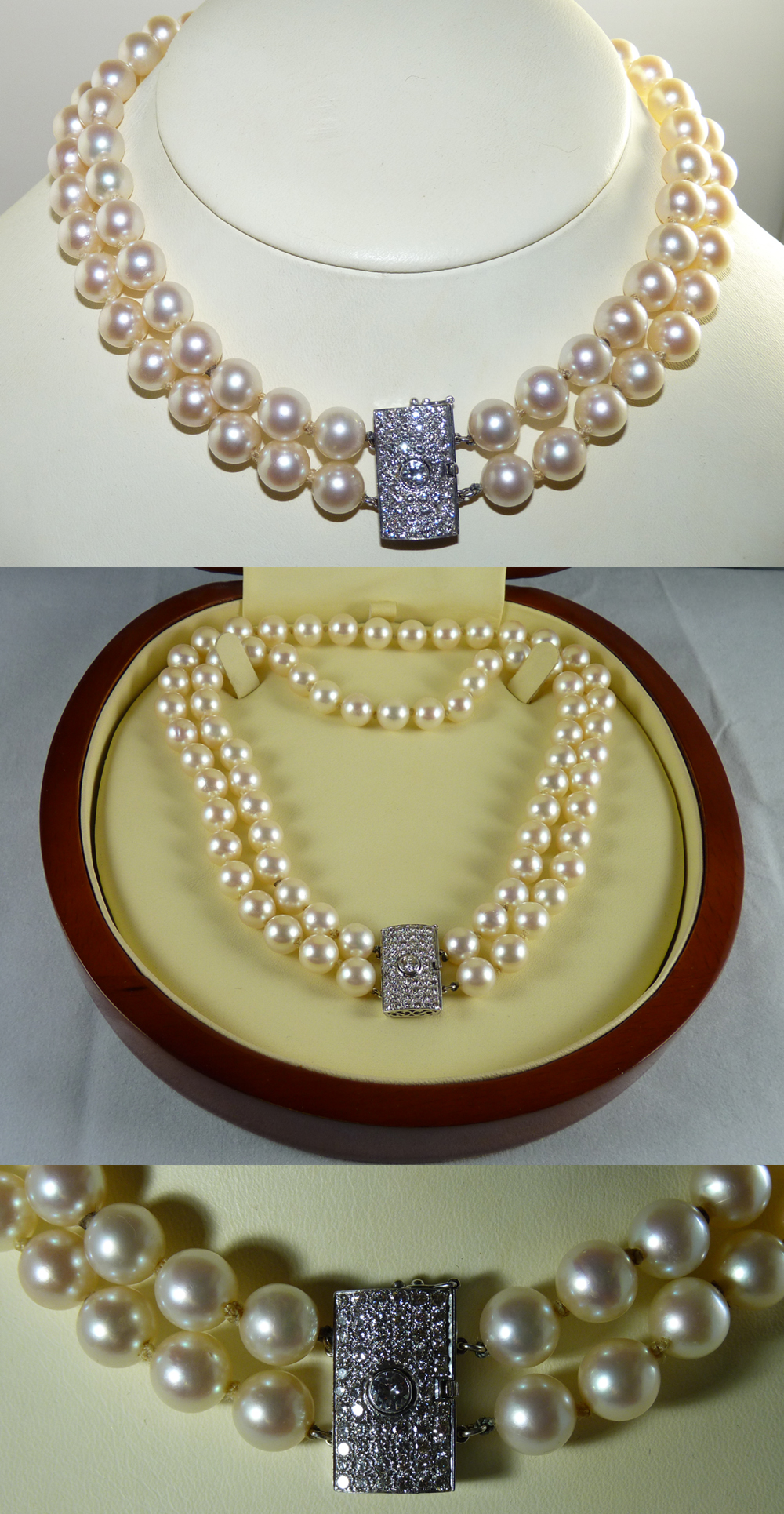 Last edited: