The new show lighting was a definite viewing drawback, but it didn't deter enthusiasm for the 2018 Couture Show Awards. The display was one of the finest collections in any Couture Show competition. Although the lighting dampened the glow of pearls, this STELLAR ring form Yael Sonia was a standout.
A movable Tahitian Pearl Moon orbiting a South Sea pearl.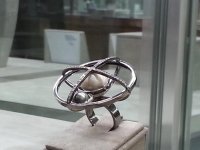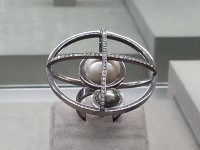 Okay, the studio photo has better definition. I am one who feels that the charm of pearls is better captured in candid photos with mixed or natural light, but studio photos capture the details and are better at getting the best out of diamonds, which have their own photographic challenges.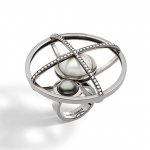 If you want to see beautiful perpetual motion jewelry in action, be sure to view and listen to the website - it's one of the best at demonstrating what is unique about their jewelry and it is just plain fun.
https://yaelsonia.com
Blaire Beavers
Managing Editor
Pearl Guide News