Joined

May 15, 2017
Messages

567
Jeg your new artsy pieces are really cool! San Francisco is one of the places on my to-visit list and now your street artist is up there too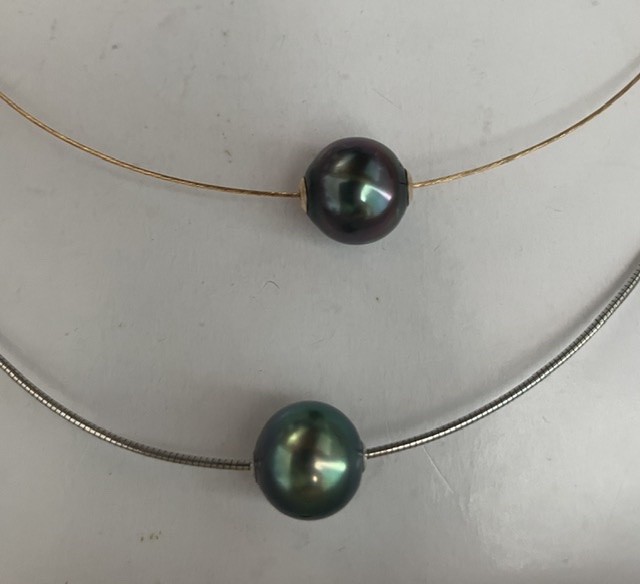 SurfnSci your ovals are so lovely!!! I love that shape and colors are really beautiful too! And the Kamoka ring is a Wow!
Thank you all for your compliments on my blue pearls. Now I am on an aubergine kick
Yesterday I received a very special pearly package where among other things was a 13mm floating aubergine teal pearl from OceansRhyme. The color is spectacular but I wasn't sure about the chain...the pearl was just too big for a dainty chain like that...so this morning I managed to put it on 18K gold wire necklace and now I am totally happy with it! A few pics from yesterday and today with the earrings from Druzy that will go through some changed too..
I have been feeling quite down because the one pearly package with the SoC pendant from Ocean Cove and a necklace from OceansRhyme is missing...I am still hopeful that it will turn up but at this point (almost 2 months in ) I wanted to ask a little help from you my pearl friends...if you could send a positive thought to my package to find its way to me I would absolutely appreciate it and be very thankful! Thank you all in advance! Wishing everyone a lovely weekend!