Aloha! The traveling pearl and I are back in Hawaii! We are with a bunch of friends, so not enough time to get away for many pictures.
The traveling pearl was so excited to be on our beach walk this morning that it was bouncing all around with the trade winds and couldn't focus.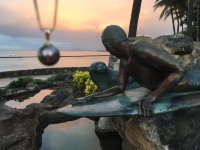 More trade winds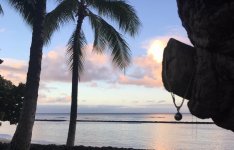 They were getting ready to film an episode of Hawaii Five-O!