So, I had to wear my new Tahitian keshi tin-cup from Kojima today. I wore my coffee bean shaped blue drops from Kojima on my diamond hoops.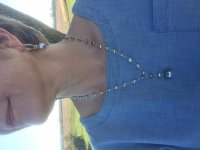 I'm not sure if you can tell from the photos, but the keshi are ombre from pistachio down by the pendant up through a medium bronzy green at the back of the neck. The top pearl in the pendant is pink.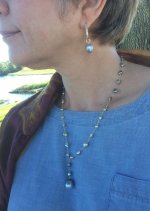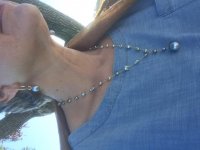 Whoa! That's the first time my photos have ever loaded sideways. That's weird because they are rightside up in iPhoto.