Joined

May 13, 2015
Messages

6,424
I'm trying to mix up my pearl combinations. Today I tried something I haven't tried together before.
My diamond huggies with my baroque blue drops from Kojima.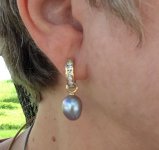 With my druzy pendant with the button pearl on 2 cables. The black and white druzy just sparkles like crazy, but looks dead in still photos.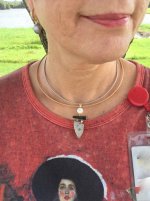 With Gustav Klimt.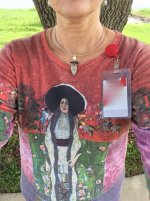 I didn't think the blue pearls went with the necklace which has a white pearl, but the blues matched the bottom of my shirt, and the necklace matched the painted lady's clothing.