Joined

Feb 13, 2007
Messages

418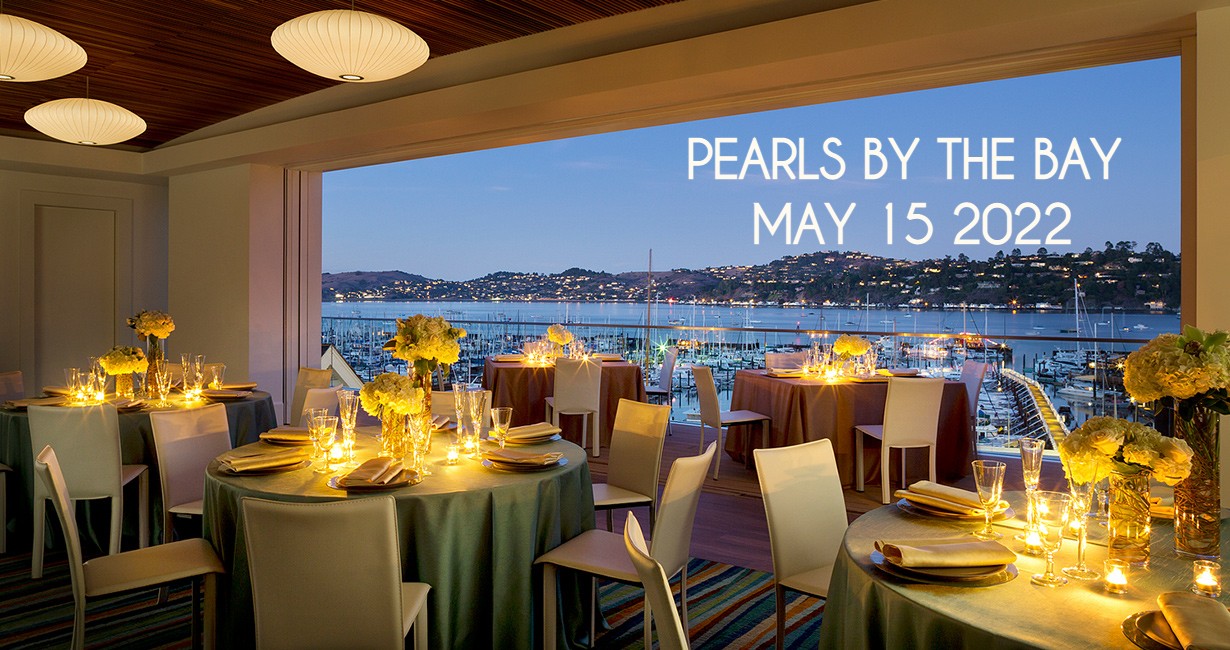 The time has come!
We are ON for Pearls By The Bay THIS May 15th 2022.
Here is the link for tickets and more information:
https://www.eventbrite.com/e/pearls-by-the-bay-2022-tickets-301724023677

We will gather in the open air Junto Room of the Casa Madrona Hotel and Spa in the quaint bayside village of Sausalito California!
The event starts at 1PM with catered lunch by Poggio Trattoria and then we will hear lectures from :
The FAMOUS PEARL HIMSELF : Douglas McLaurin of Hermosillo Mexico.. marine biologist extraordinaire, reknowned historian in pearling world wide, keeper of all pearl producing species names, believer in all magic and science, reiki master, vegan and the life of every party.
Douglas has the rare ability to take a highly scientific topic and make it digestible, poignant and funny.
Ted Talks got the idea from listening to him.
An aquaculture convention isn't the same without him and we are overjoyed that he is making the voyage by submarine to join us in Sausalito.
Our second speakers are coming ALL THE WAY FROM CHILE! Dr. Ruben Araya and Jaime Maturana (M.A.)

will be presenting how they
have developed the technology that allows the production of free abalone pearls. This technology has been developed with animal welfare in mind and is based on a sustainable aquaculture model, allowing us to secure the first intellectual property in Chile and all other abalone producing countries regarding the production of these exotic gems. Our objective is to communicate this knowledge so that it can be developed anywhere in the world, now that the sustainable production of abalone pearls is a dream come true. THIS IS AKIN TO THE INVENTION OF THE WHEEL IN THE CULTURED PEARL WORLD AND IT WILL BE THE FIRST TIME THEY ARE INTRODUCING IT TO THE PUBLIC IN NORTH AMERICA. IT IS VERY RARE TO HEAR OF A NEW SPECIES BEING SUCCESSFULLY USED TO CULTURE PEARLS .. ESPECIALLY ONE AS TRICKY AS ABALONE!


Our third speaker will be Jennifer Heebner of CPAA and just about every publication in the jewelry industry. Jennifer gives a phenomenal presentation on jewelry trends and pearl market trends.

Our fourth speaker requests to remain anonymous until show time... I have known him for decades and I promise that his TRUE adventure stories of hunting natural wild pearls around the world will captivate you! Part Indiana Jones, Part James Bond with robust dash a mad collector .. his is a phone call I ALWAYS answer.

AND OF COURSE WE WILL BRING BACK THE POPULAR : Pearl Bingo for Prizes

We are also planning a pearl fashion show around sunset.
There will also be catered dinner and wine, all overlooking the world famous Sausalito Bay.

Dress code is business casual with a HEAVY DOSE of PEARLS .. our treasured gem!

Come celebrate with others who LOVE AND CARE about PEARLS AND THE BEAUTY THEY BRING INTO OUR LIVES, I PROMISE YOU WON'T REGRET IT~
(also we have a 20% off coupon for those who would like to stay at the Casa Madrona Hotel and Spa)

Please reach out to me via email : kojimapearl@gmail.com if you have any questions.

WITH WARMTH AND LUSTER, SARAH CANIZZARO