The 2018, Las Vegas Couture show officially kicked off today at the Wynn Hotel in Las Vegas, and through all the hustle and bustle, I managed to snap a few pieces of pearl eye candy.
We have to start with
little h
, the inventor of the sliced,
genuine
gem-set pearl. Her lines now include Pearl Geode, Finistrino, Spiral, and most recently, Piccolo. This is her first time exhibiting at Couture and it is clearly a fit.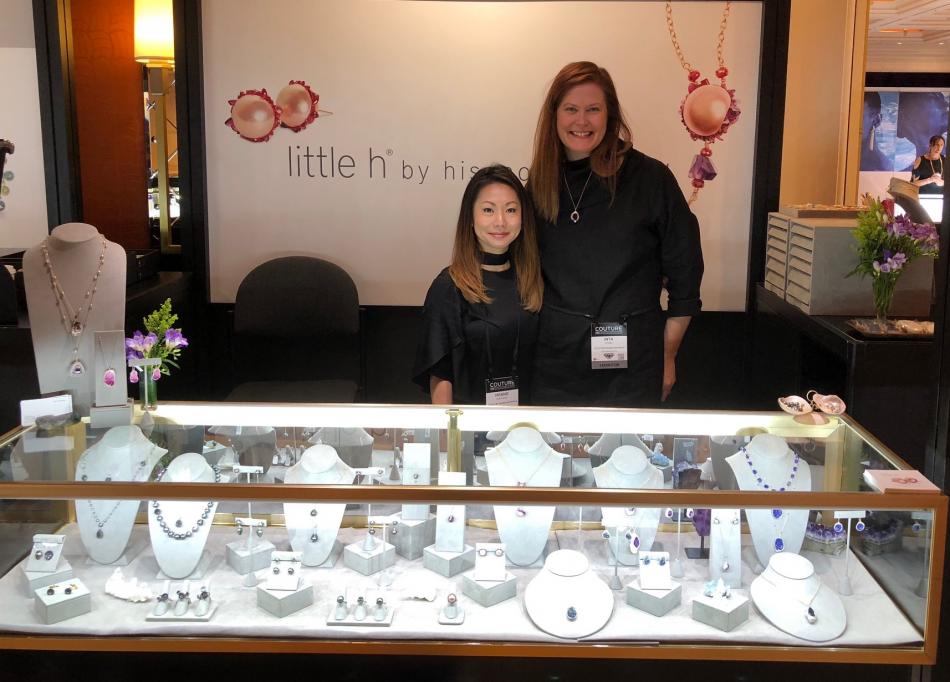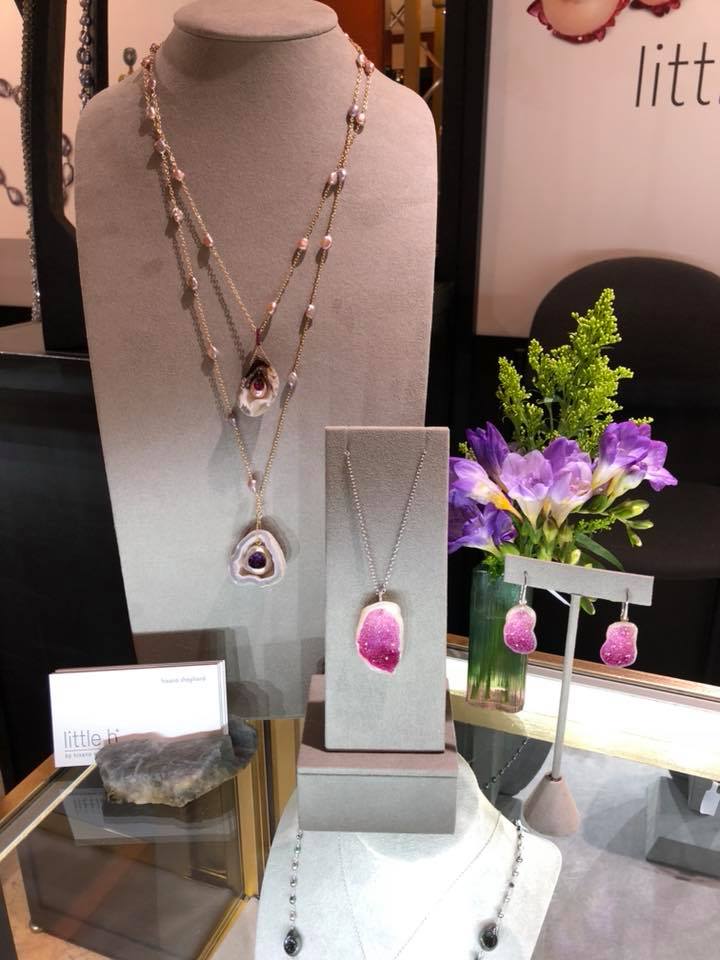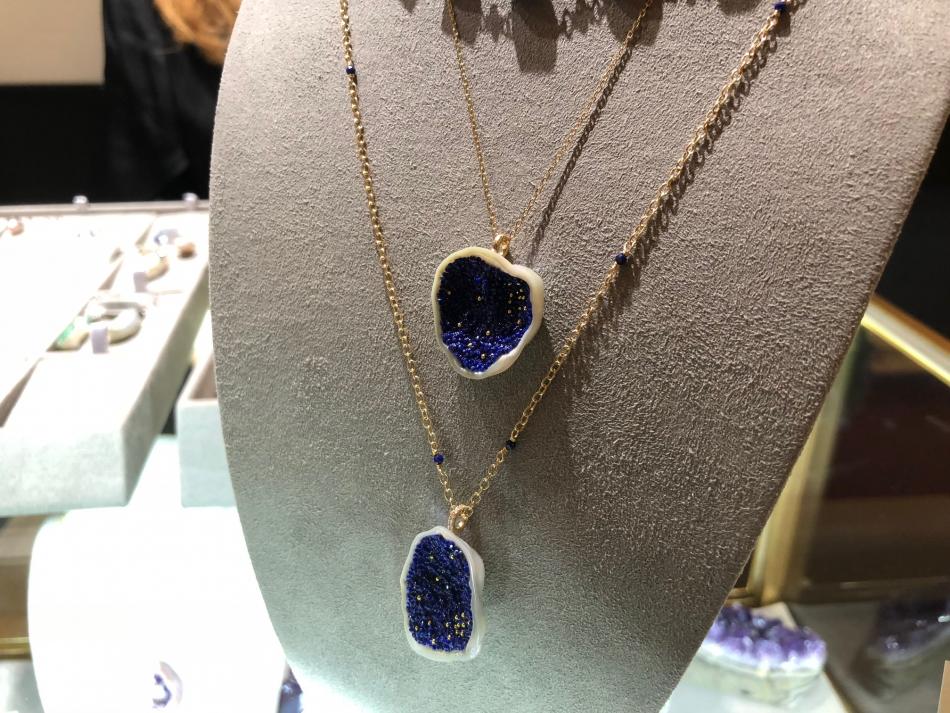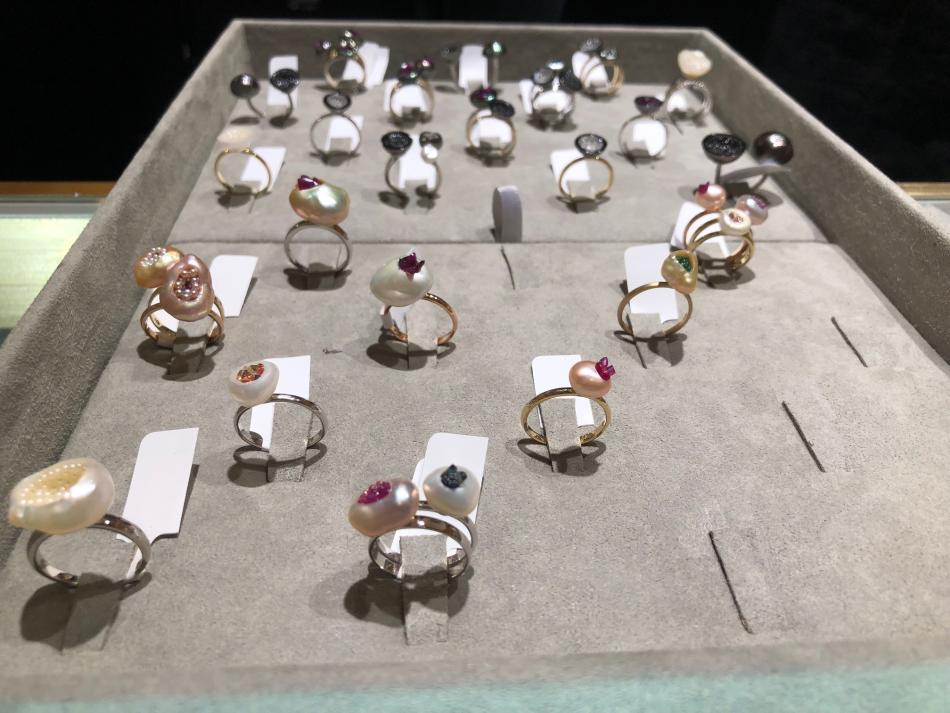 Our friends from
Jewelmer
never disappoint, with a booth filled with drool-worthy gold strands and amazing jewelry. One piece in particular that caught my eye was a stunning piece aptly name Guimard, after the French architect Hector Guimard. The fluid lines show off the inspiration.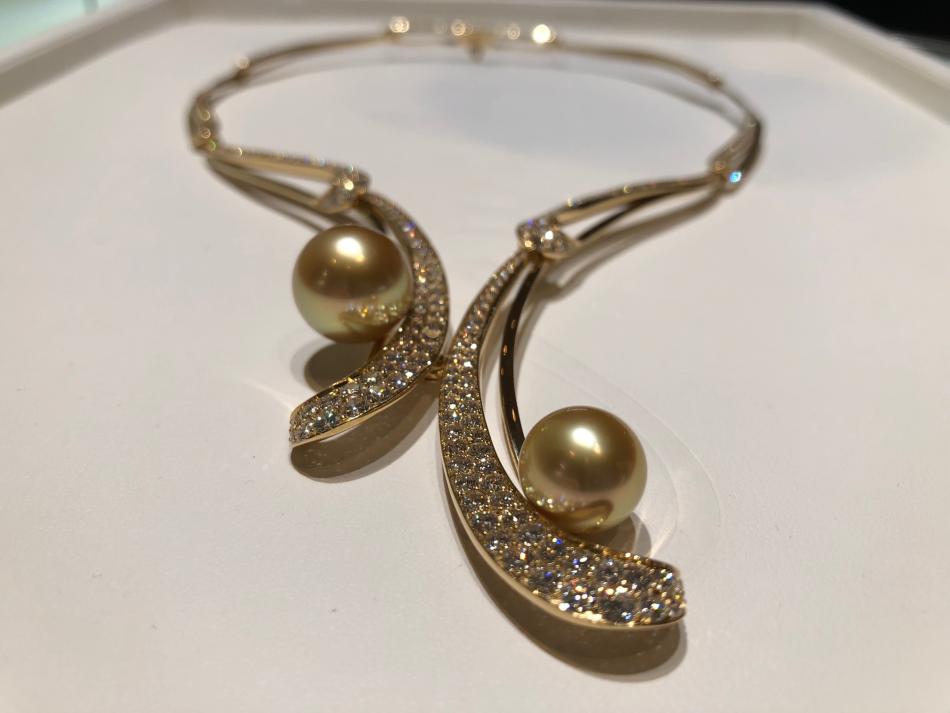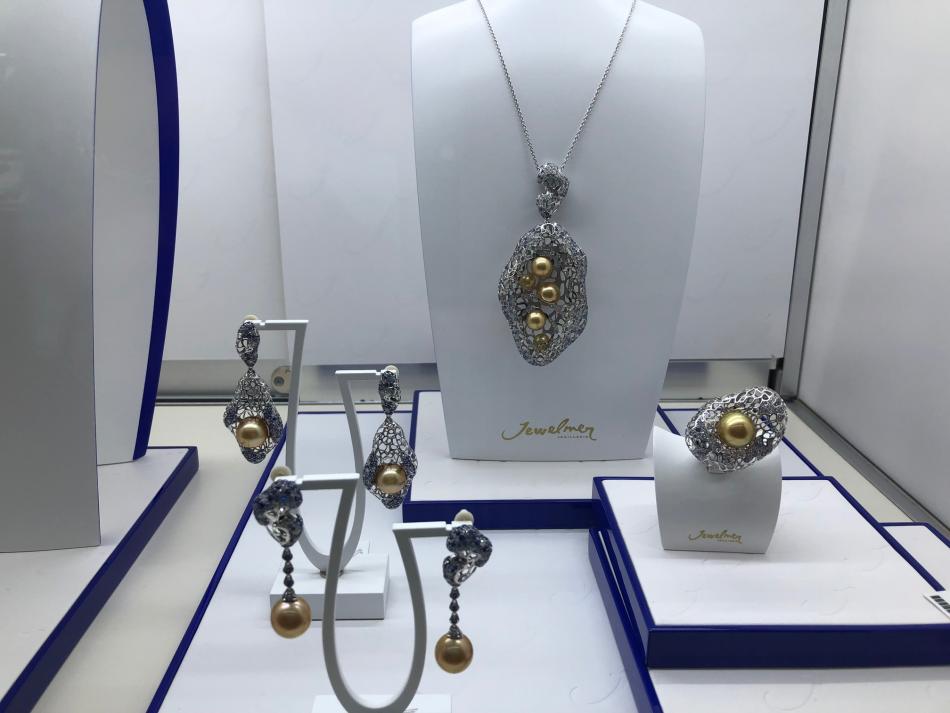 Assael always has a both filled with some of the most incredible pearls on the planet. They're known for their one-of-a-kind South Sea and Tahitian pearl strands - the type you only hear about but rarely get to see.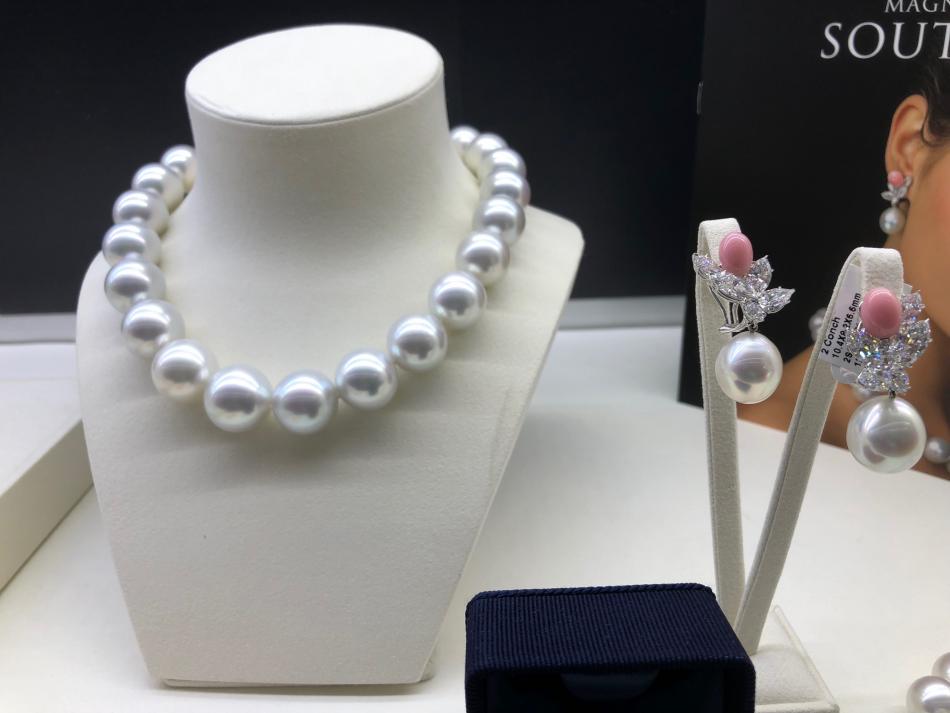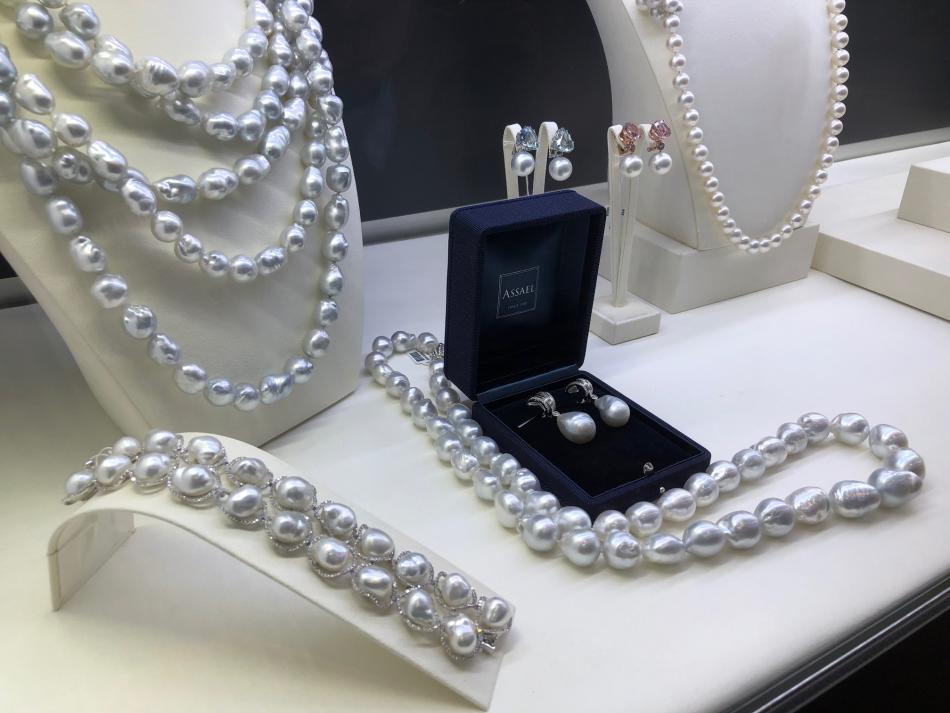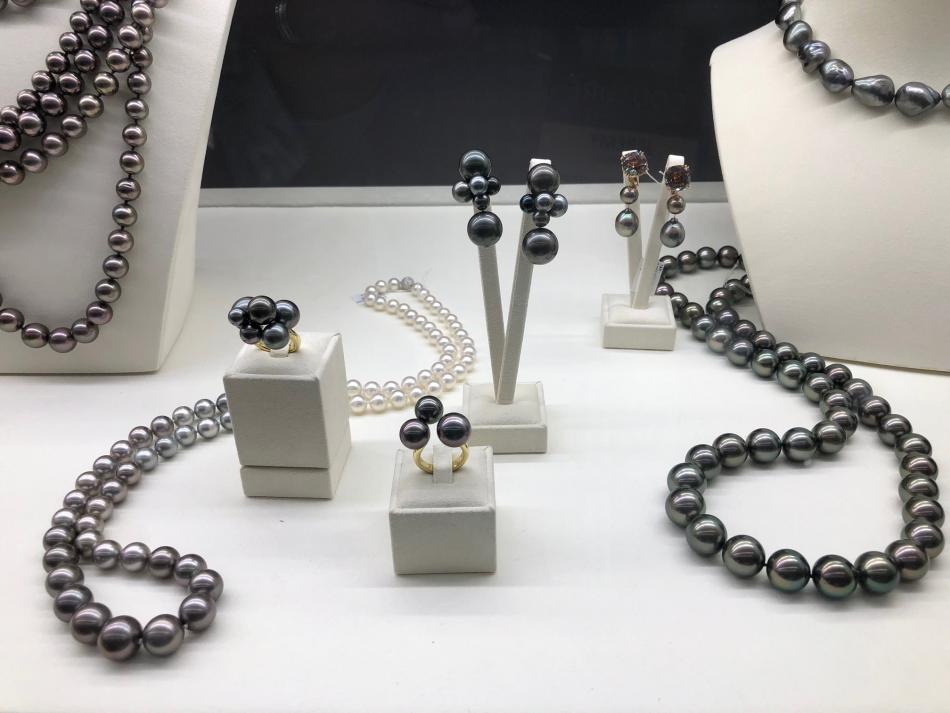 Recently,
Assael
has begun working with the premier producer of Fiji pearls,
Justin Hunter
, and a few of Justin's colorful strands were on display. Jennifer Heebner, the executive director of the Cultured Pearl Association of America was kind enough to model a strand. Her dress today was the perfect complement.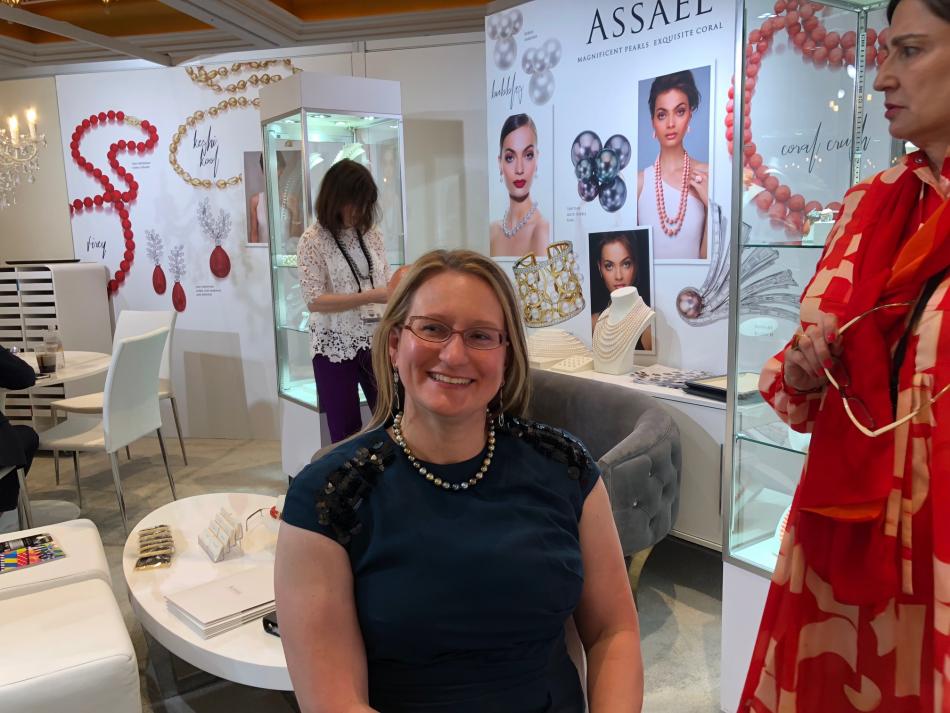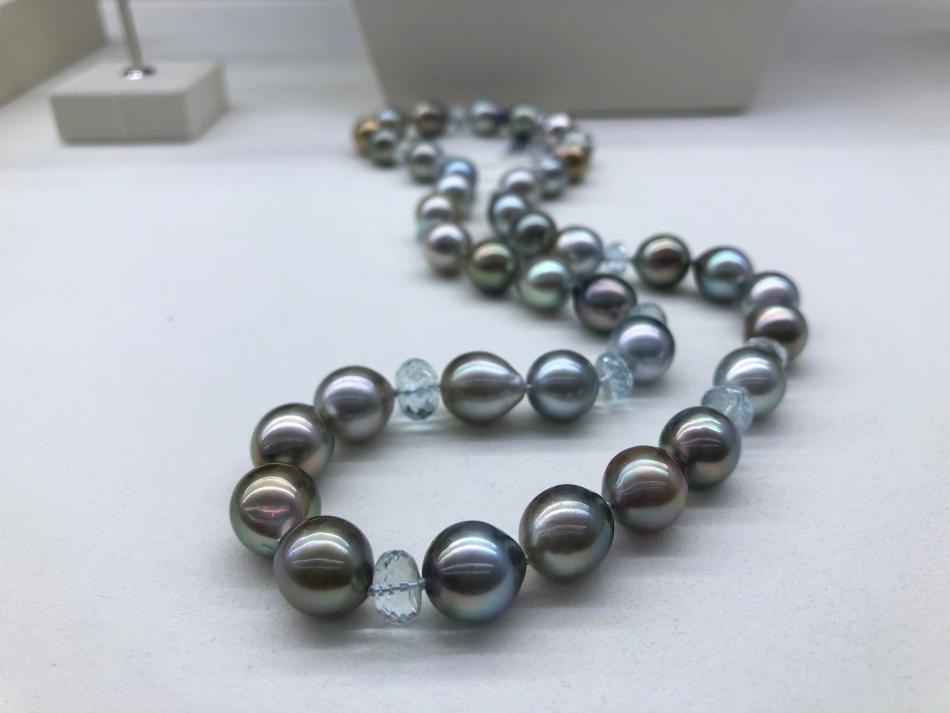 Just past Assael, another well-known company caught my attention.
Autore
has an amazing piece on display in the Design Awards hall. I had been admiring it in the morning, and recognized a variation of the design in their booth. Stunning pearls and the folks at Autore are always fun and entertaining.
Speaking of design awards, there are 18 pearl pieces on display. I've taken photos, but will wait until after the judging to share them. One piece in particular is made of carved soufflé pearls set with carats upon carats of tourmaline - a full strand and a world's first.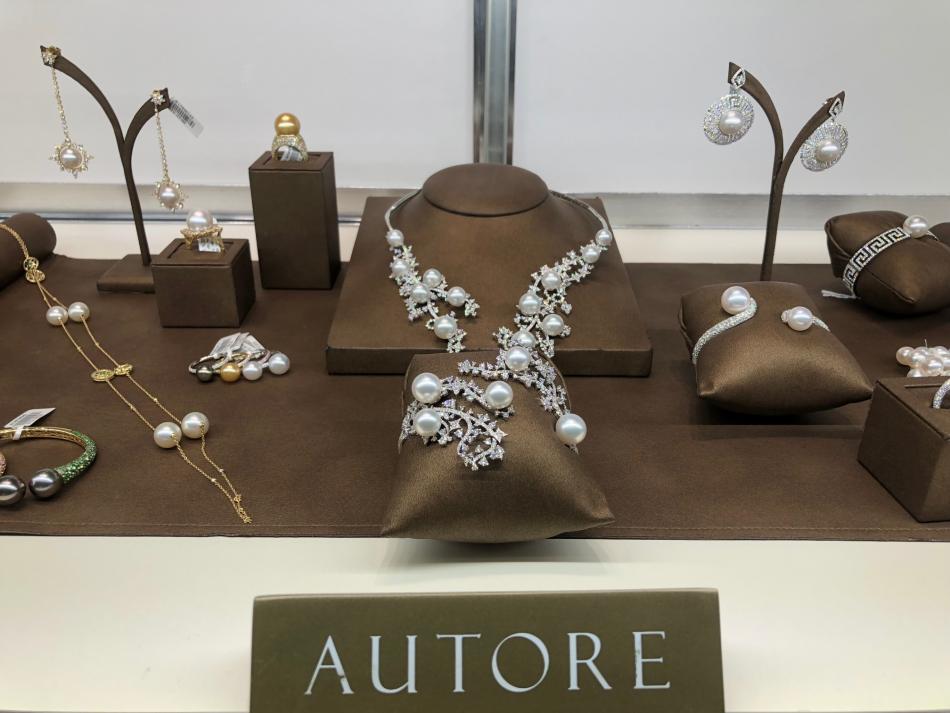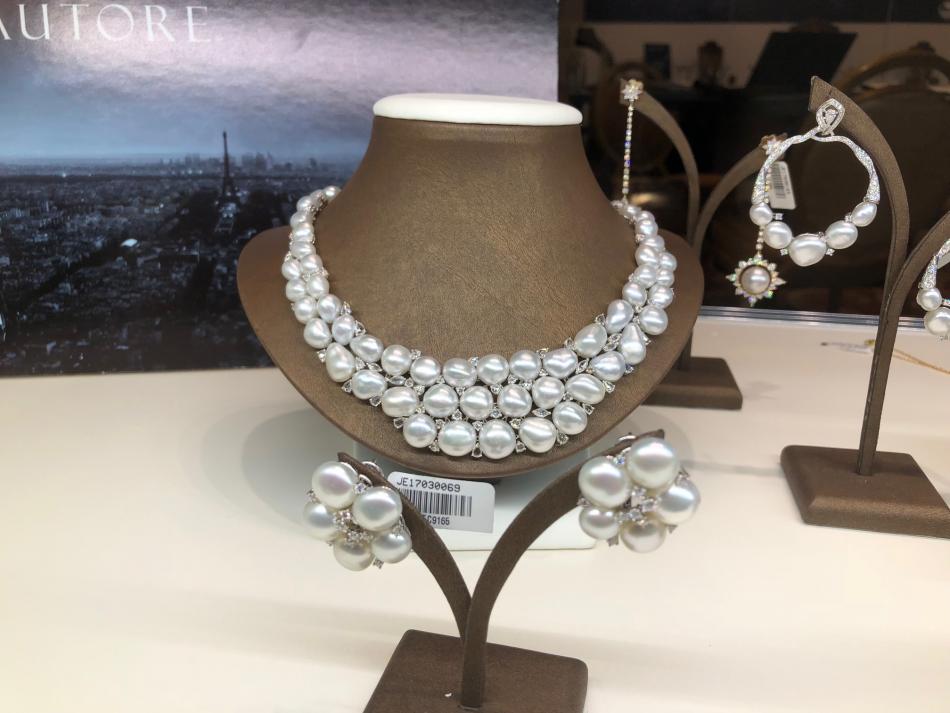 If you've been following Blaire's
pearl reporting in the past
, you've probably heard of
Jorge Adeler
and seen some of the artistic expressions he applies to single, special pearls. His pieces always seem to surprise and delight.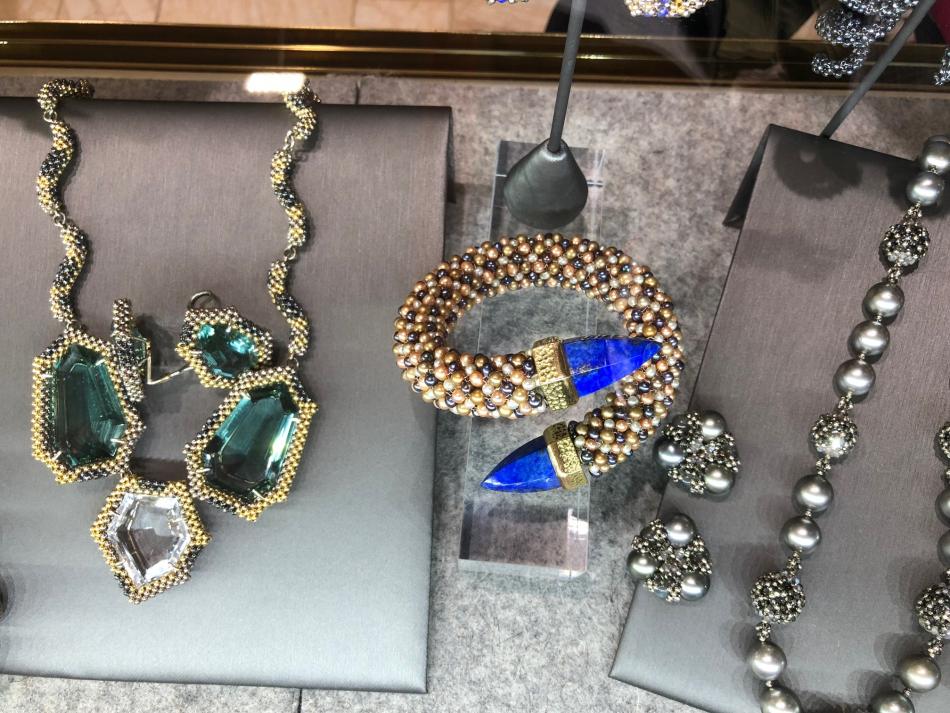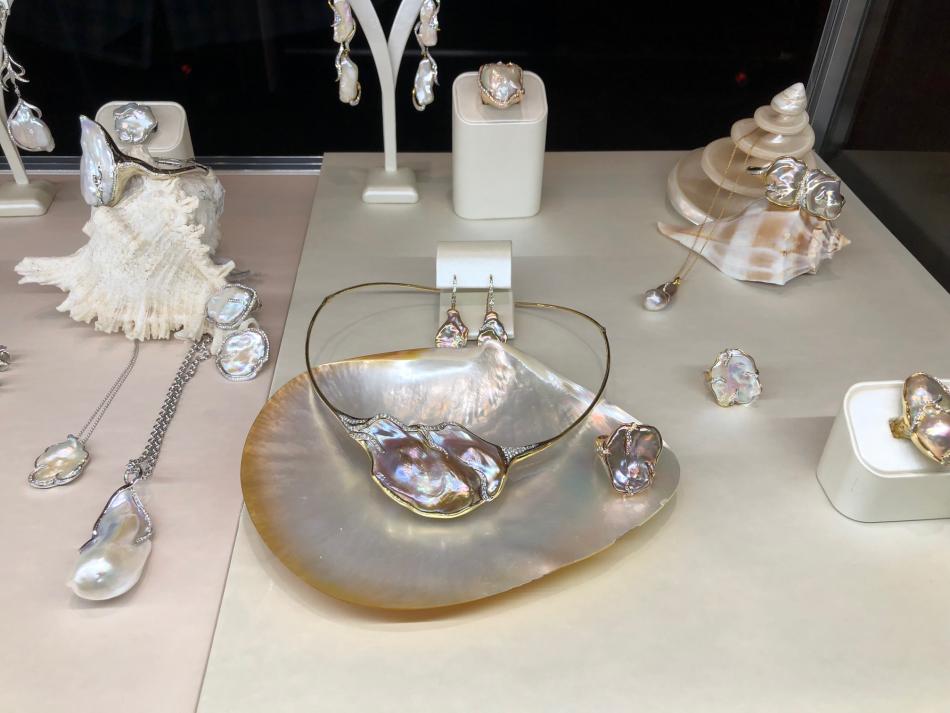 A newcomer to Design Atelier,
Chris Davies
does some interesting work with pearls. He had a selection of freshwater pearl designs using both traditional and beaded, as well as some pieces with gold South Sea and Tahitian.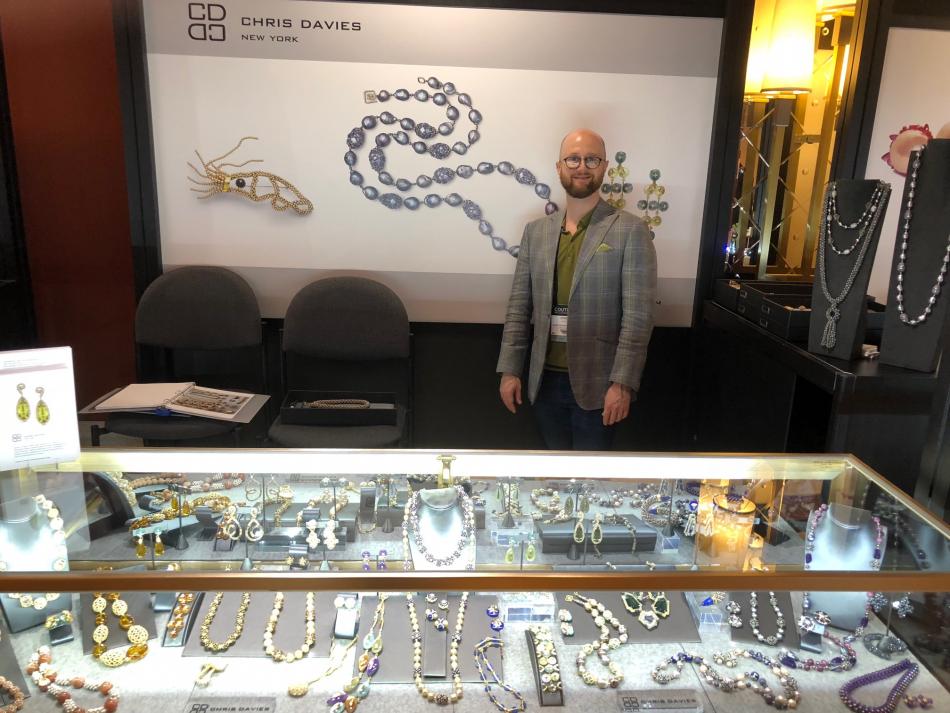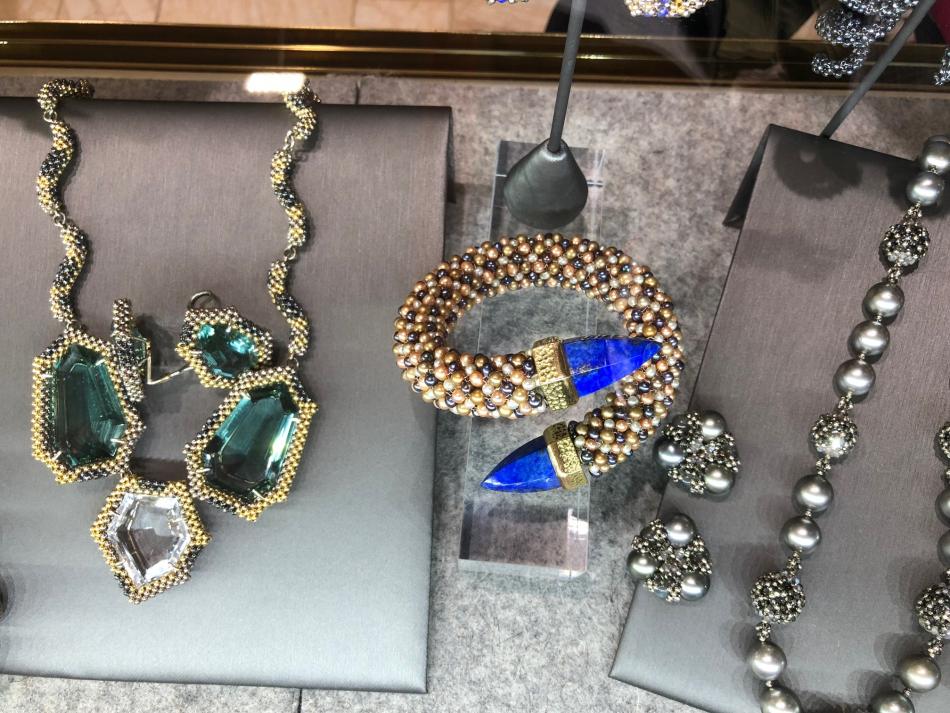 What struck me about his work with granulated patterns that, as Chris describes, "float, spiral, fold, drape and ruffle - the hand-fabricated gold becomes architectonic."
In addition to his design skills, Chris is also a fashion and jewelry history buff and gives lectures on subjects such as the historical use of gems in medicine.
Blaire arrives tomorrow evening, so I am sure we will have more to come (and almost certainly better photography).