Two years ago, designer Hisano Shepherd acquired 1mm faceted lapis lazuli stones, but was waiting on the right pearls and the right settings to create a new line. When she recently found 22K gold granules, she achieved her vision: "I was thinking of the golden specks you see in lapis". Fittingly, 22K gold is a big step up from pyrite!
This also works well with the constellation theme running through her Pearl Geodes -- a sprinkling of tiny pearls among the gems, like stars in the heavens.
These photographs are from the Couture Show in Las Vegas, where Hisano made her debut as an exhibitor and was very well received.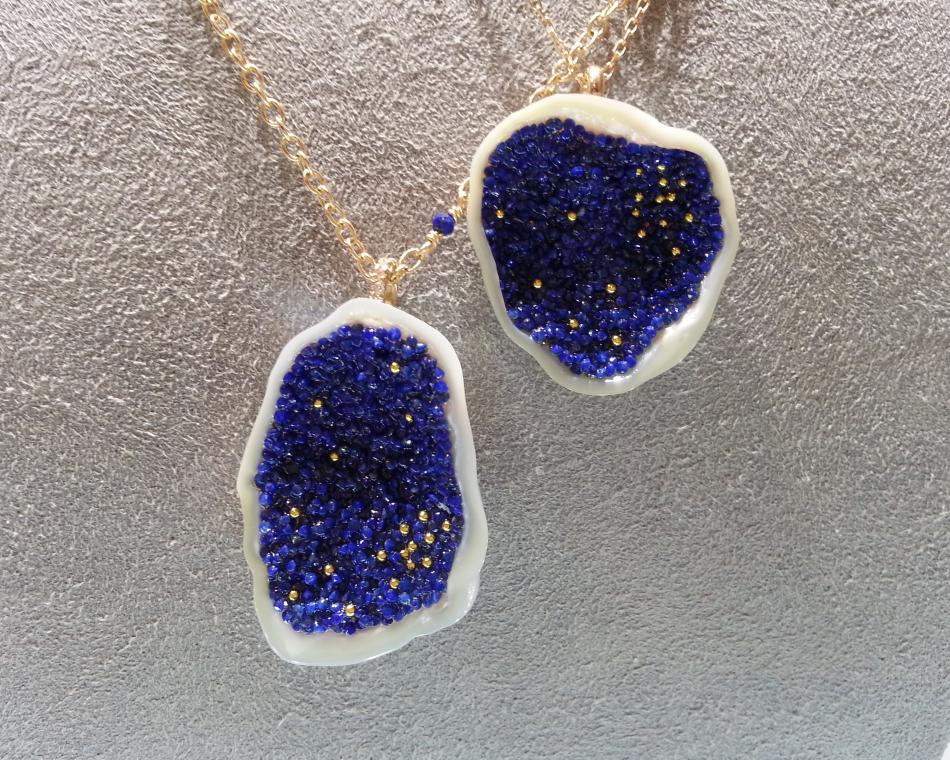 If you are unfamiliar with lapis lazuli, there is often a matrix of iron pyrite running through the stones. As in the pearls, it can show as tiny specks against a deep blue background.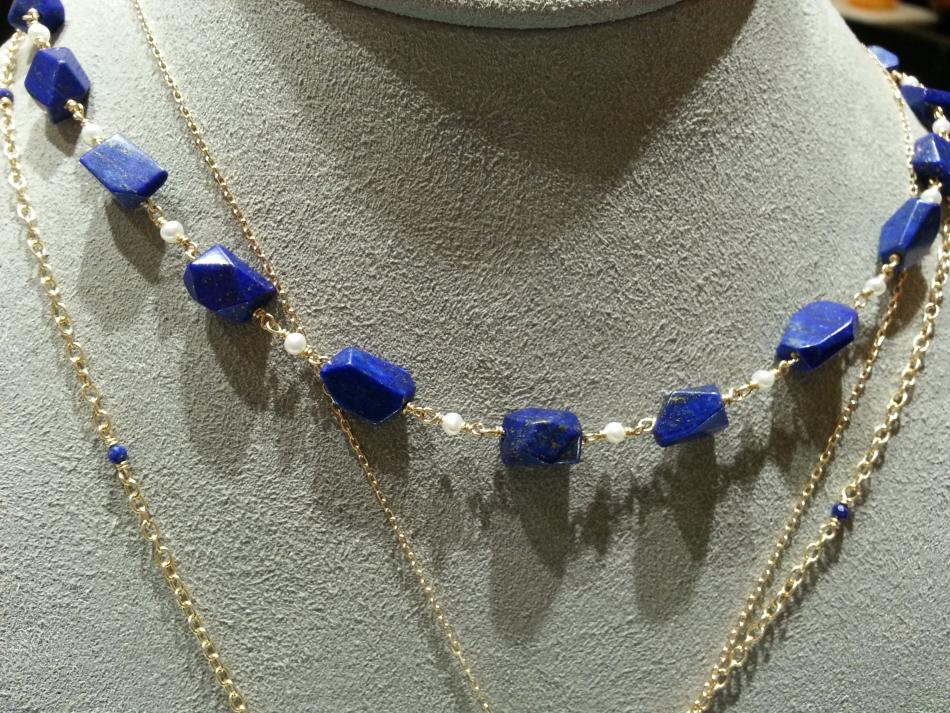 More jewels to love.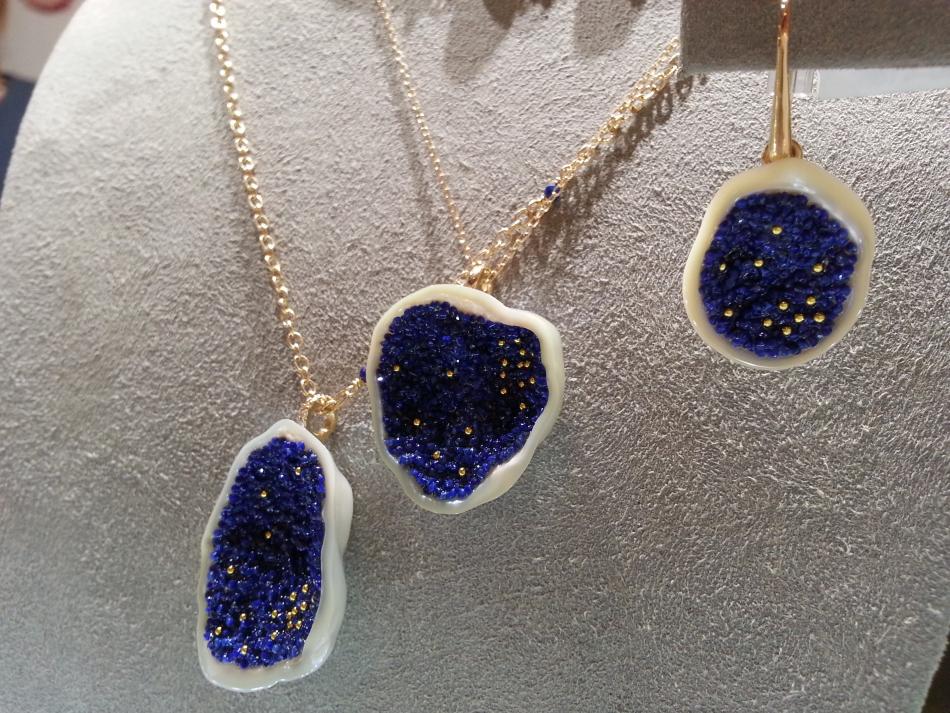 You can see more little h on Pearl Guide News
Here
,
Here
,
Here
and
Here
little h has also been a Pearls of the Week
Here
and
Here
.
little h website:
www.littlehjewelry.com
Blaire Beavers
Managing Editorguide.
Pearl Guide News