Chris Davies is all about style, texture and easy elegance. His signature beaded granulation gives his work a fluid aspect that works especially well with pearls, as you will see in this wonderful example selected for our Pearls of the Week from the Couture Show in Las Vegas.
Purple is definitely the color of majesty.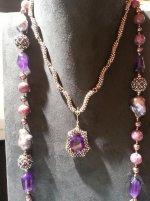 The fine detail.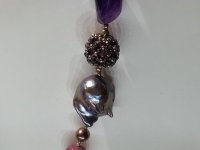 The sumptuous full view.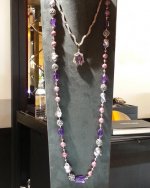 Chris was featured in our Pearl Guide News article on the Couture Show
here
.
To see more, visit the website
www.chrisdaviesnewyork.com
Blaire Beavers
Managing Editor
Pearl Guide News