Jack Lynch really is a PEARL. To know him is to love him. He's a charming gentleman with an extravagant love for life and a great sense of humor.
This AGTA Tucson Show will be his last show. He's selling out his inventory and riding off into the Bay Area sunset.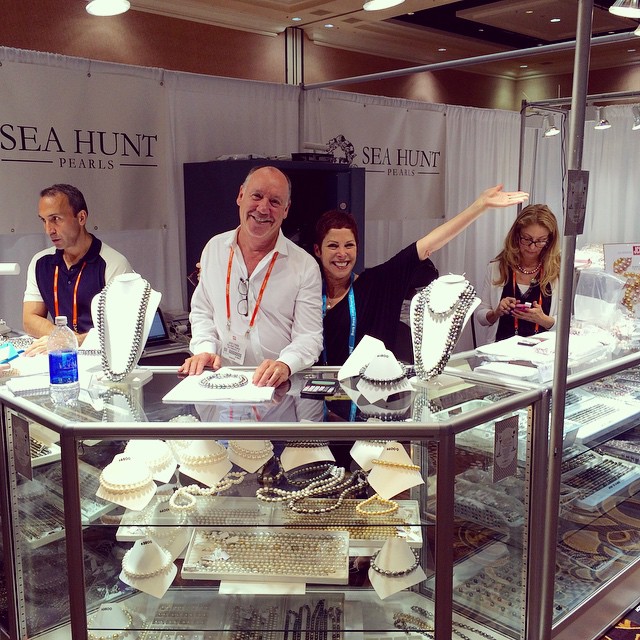 Photograph by Margot Friend
Here's to Jack Lynch -- may he have a long healthy life, and a very happy retirement!
Join us at Pearl-Guide.com, Jack. I know you'll have the time.
Blaire Beavers
Managing Editor
Pearl Guide News