Joined

Dec 29, 2020
Messages

264
A while back I decided to collect and accumulate some Tahitian pearls to make myself a bracelet. It didn't take long for me to get this far
​: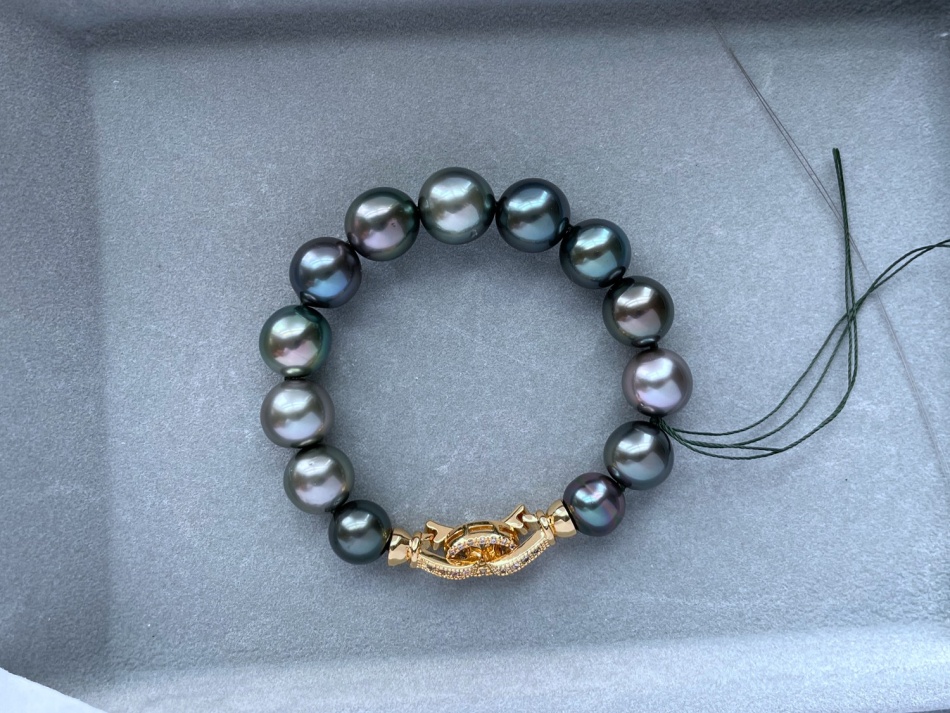 ​
There were peacock, forest green, purple, blue, pink, bronze, etc., and a cute banded one. I was very happy

​ until I figured it was too tight for my wrist
​. Had to add one more pearl. Since my floating pendant didn't find its chain yet, I borrowed it and added it to the middle

​. So the bracelet was restrung to this: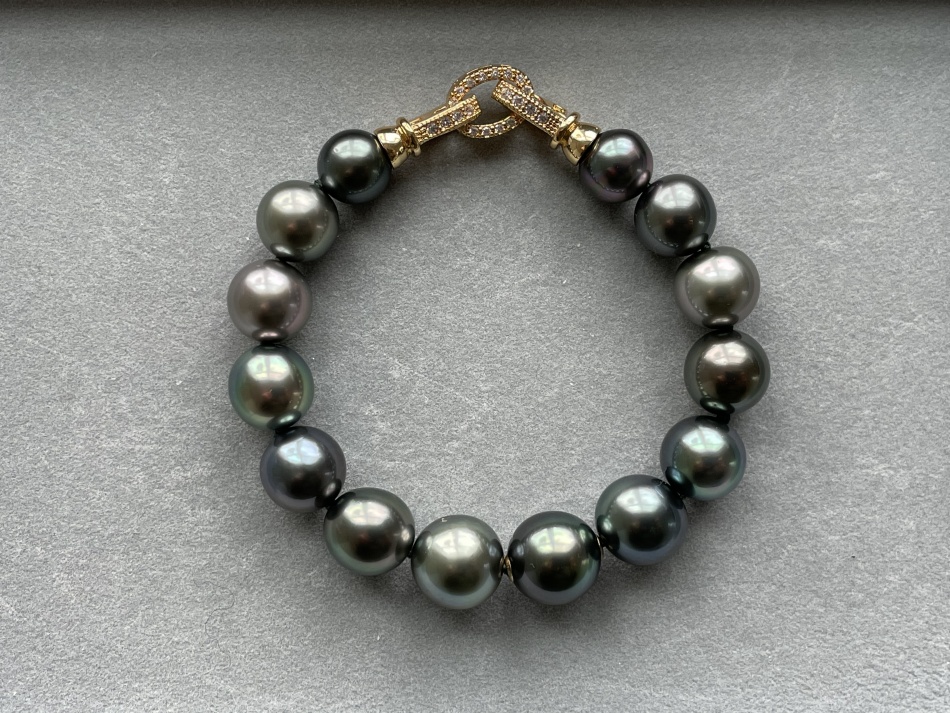 ​
I was happy for a week then I could not tolerate that the pendant pearl has two grommets and a large hole which means the 18k gold can glide over the knot and touch the neighbor pearls
​, despite they probably won't scratch them. Got to replace it. Then, for months I searched here and there but had no luck finding a T that was both suitable and affordable

​. Earlier this week, I met with this gorgeous GSS in Druzy's shop, and thought I could give it a shot. Received the pearl yesterday and just finished another restringing: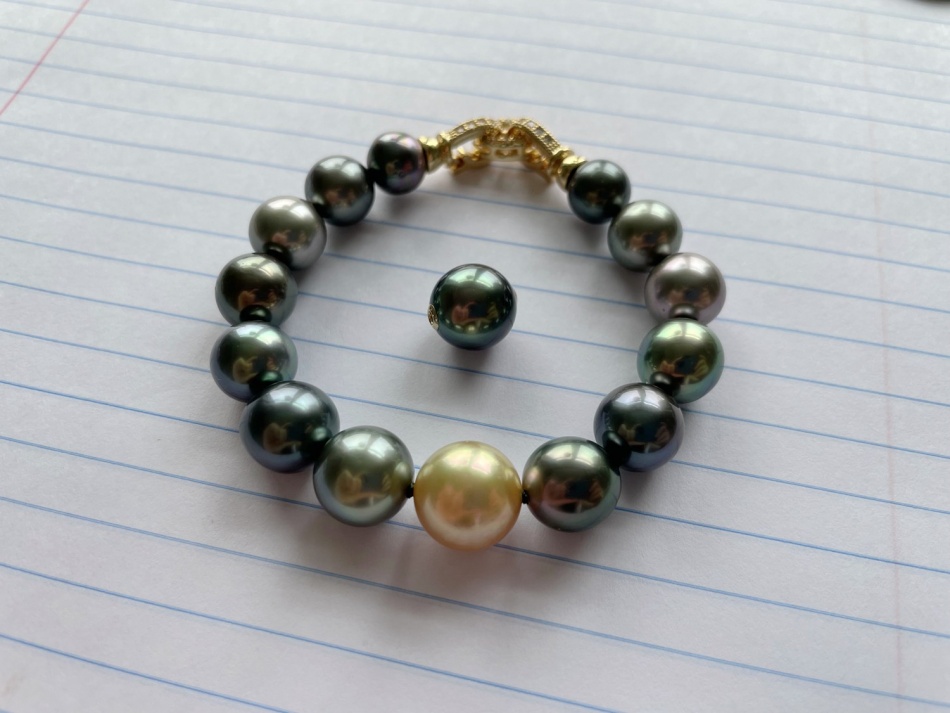 ​
Is this what I wanted?

​ Hmm, no.
Does it look good? Hmm, I guess?

​
All the pearls in this bracelet came from Druzy. And thank you to
Charlotta
for recommending the clasp!

​
Thank you very much for looking! Happy weekend everyone!
​
Last edited: