Master Designer Jorge Adeler has an eye for fine gemstones, but his baroque cultured pearls are wondrous. He makes designing jewelry with them seem effortless, although in reality, it can be very tricky. In these earrings, the pearls have become one with the settings - no small feat for fireball pearls. This elegant combination has an almost organic beauty.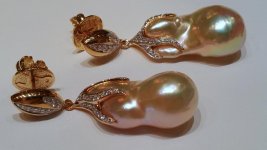 Less formal, but equally beautiful, are these textured platinum dangles — perfect for any occasion.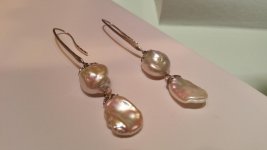 Some amazing pendants. Who wouldn't want one enormous perfect pearl?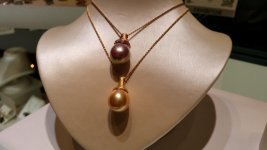 The colors in this ring are remarkable, as well as the following pearl earrings.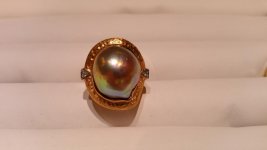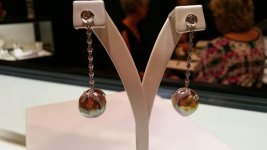 Again, another sophisticated, but organically entwined pair of earrings.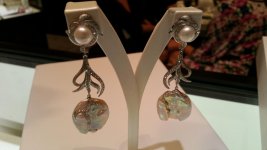 Princess-worthy!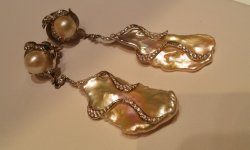 For the end of our gallery, two views of a pair of earrings with an irresistible dappled surface.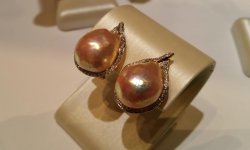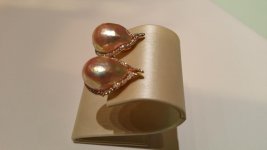 You can see more at the 2018 Couture Show or visit the website and meet the Adeler family
www.jorgeadeler.com
Blaire Beavers
Managing Editor
Pearl Guide News