Directly from Dr. César Lodeiro's Pear Research Group in Ecuador (October 12th, 2021):
The Research Group in Biology and Cultivation of Mollusks of the Technical University of Manabí (INBICUM-UTM), delivers the second experimental harvest of Mabe Pearls from Caráquez (about 500 units) to the Mayor of the municipality of Sucre, Province of Manabí, Ingrid Zambrano, as a partial product of the "Strengthening Project for the development of the cultivation and production of Mabe pearls in the Bay of Caráquez, estuary of the Chone River" developed by the GAD Sucre and the UTM.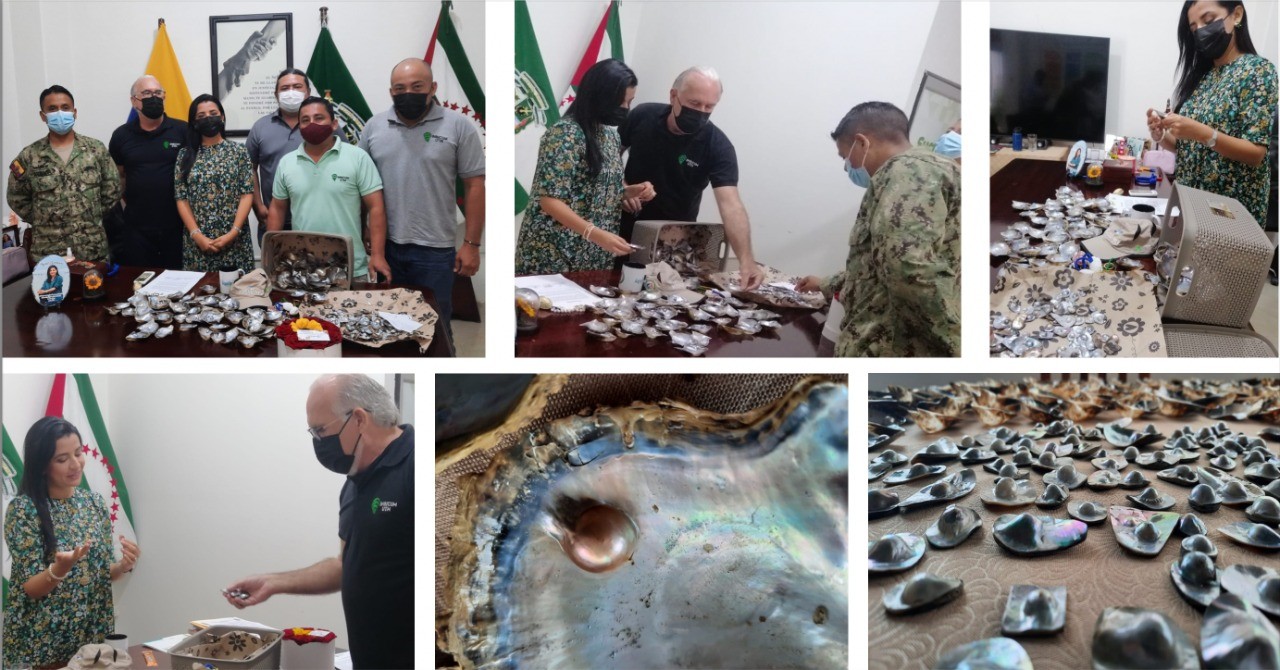 Present during this event were the Lieutenant of the Coast Guard Kleber Guerra Jacome, the Captain of the Port of Bahía Caráquez, Juan Carlos Vélez and the Vice-dean of the Faculty of Veterinary Sciences of the UTM and members of IMBICUM (Dr. César Lodeiros, Prof. Luis Treviño and Prof. Jorge Vélez).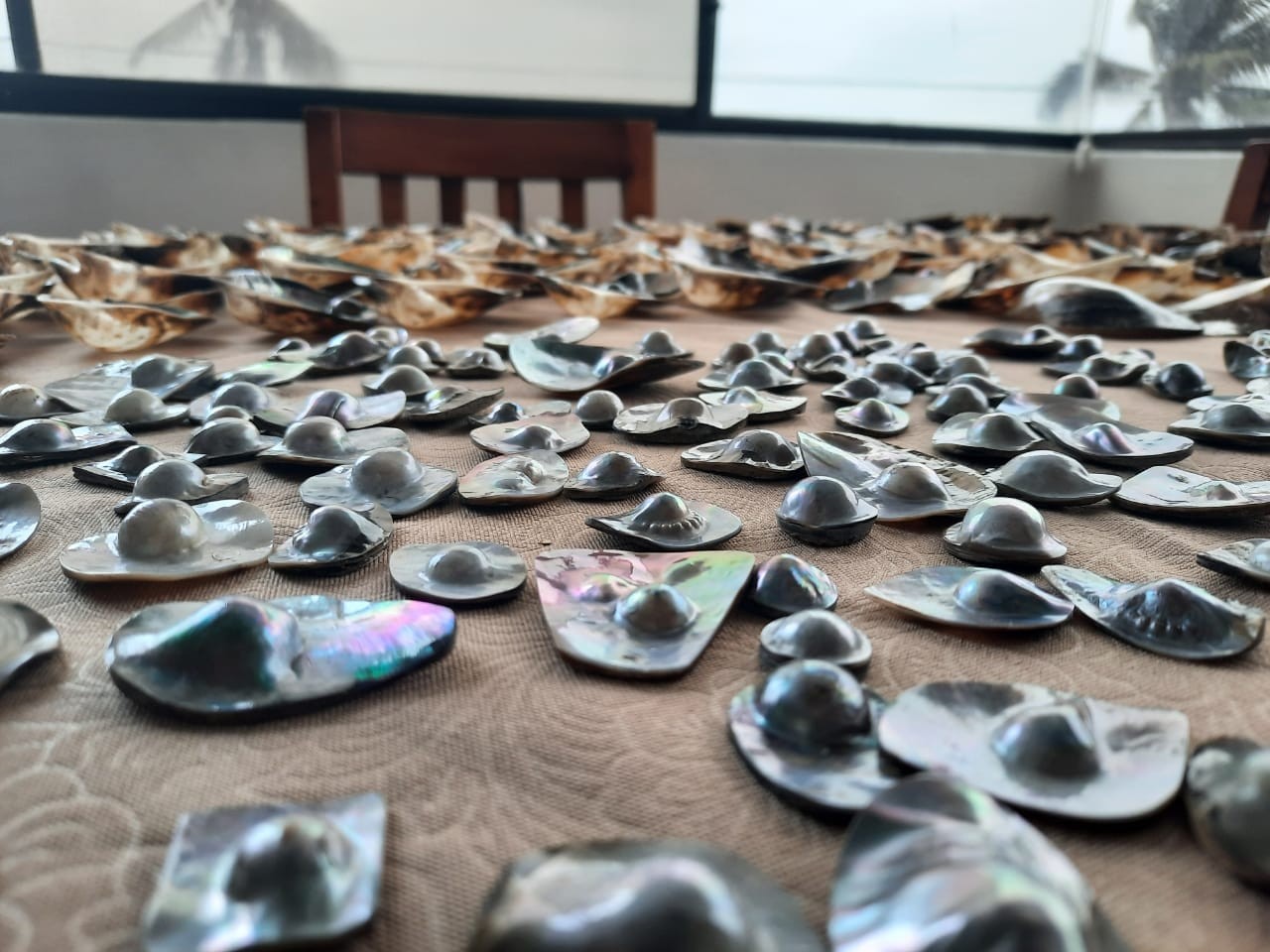 PG Editor's Note:
In case you noticed, they are also using the "Rainbow Lip Pearl Oyster" (
Pteria sterna)
in Ecuador for pearl production.