Joined

Sep 30, 2016
Messages

2
I bought this (second-hand) necklace at a local church sale, thinking the small pearls were rice krispie or some other kind of low-quality freshwater pearls, but once I actually started taking it apart for restringing and looking at them more closely, I started thinking they might be akoya keshi instead?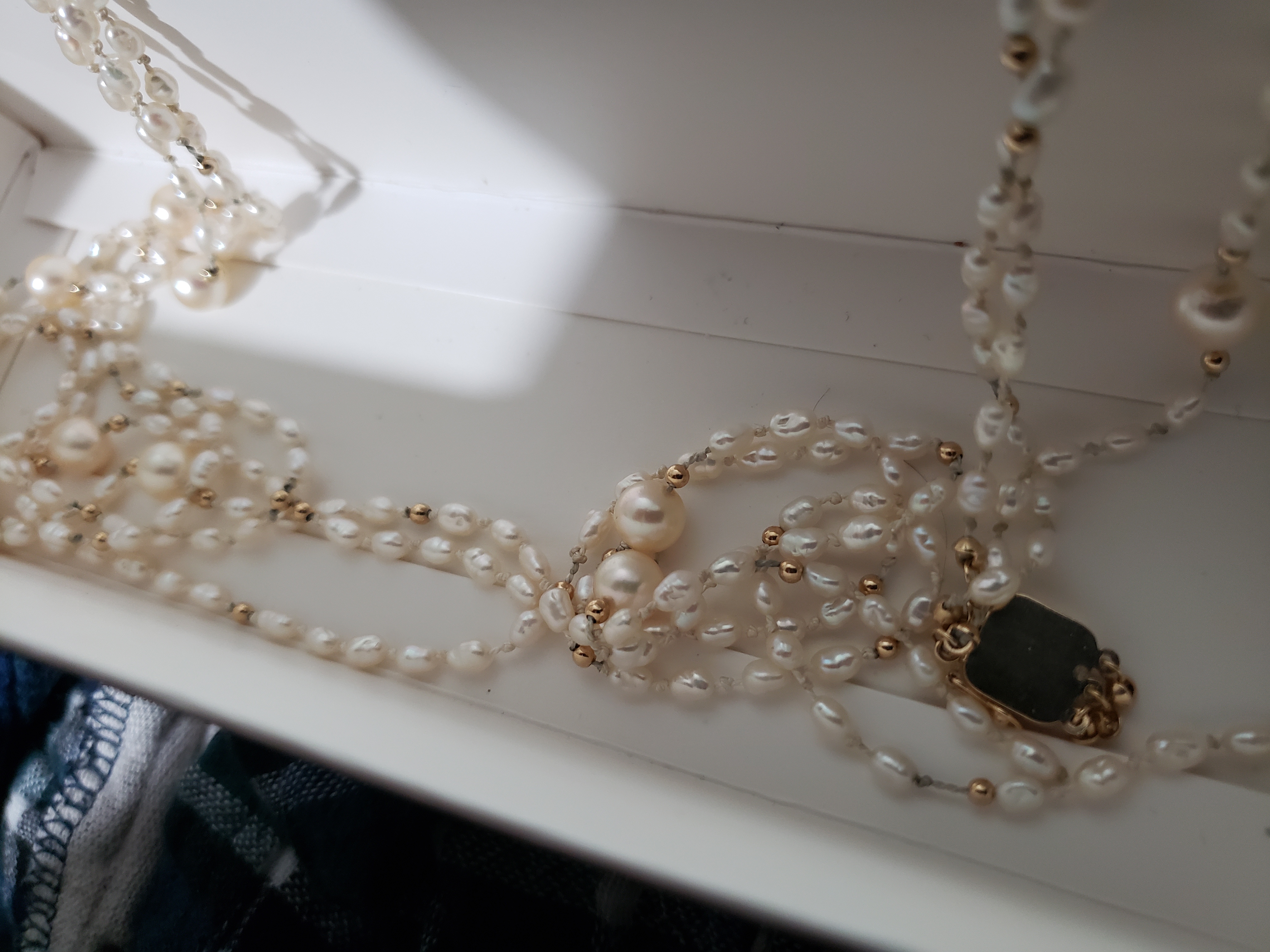 I mean, it would make more sense, given that they're strung with the round akoyas, right?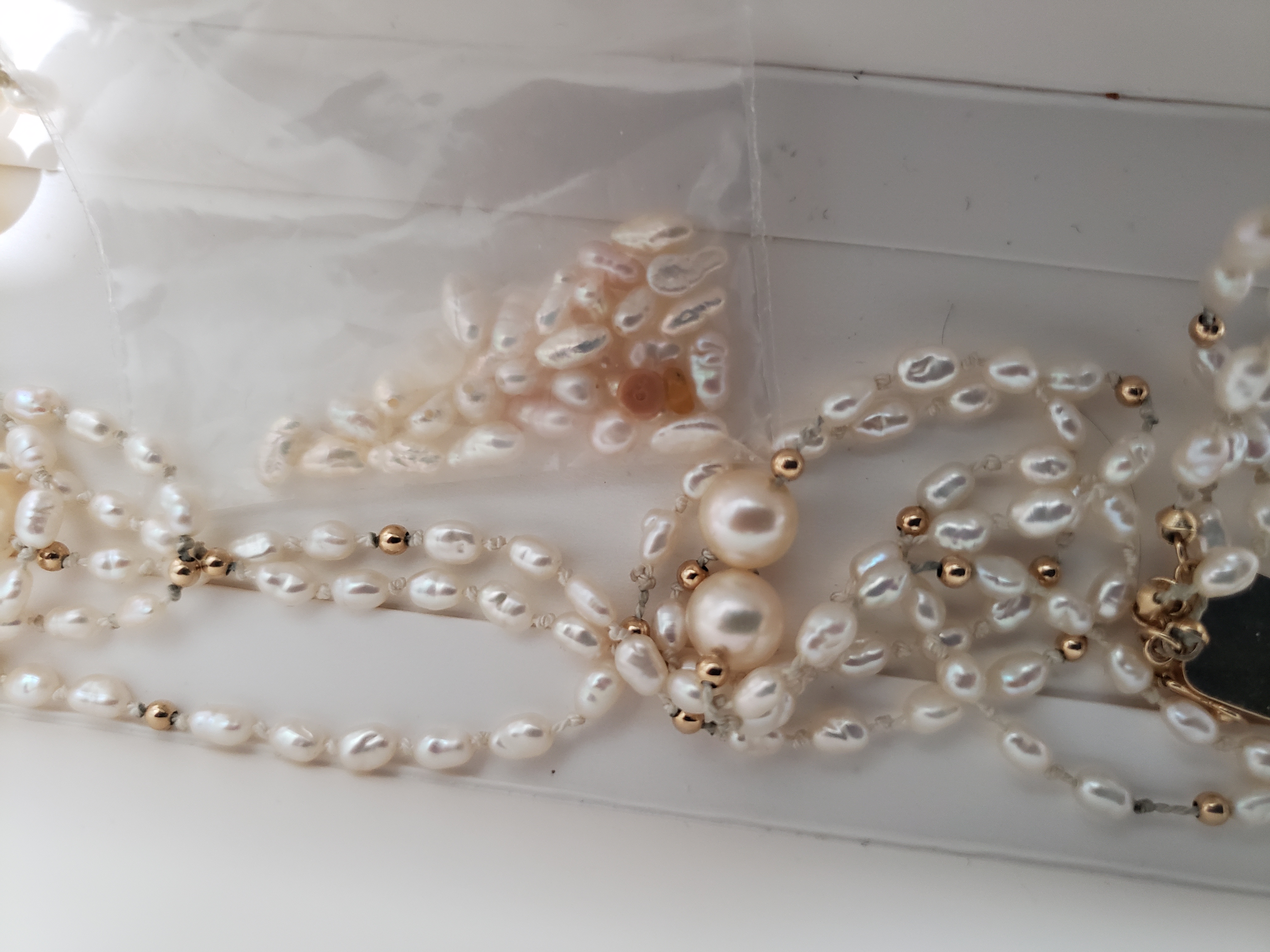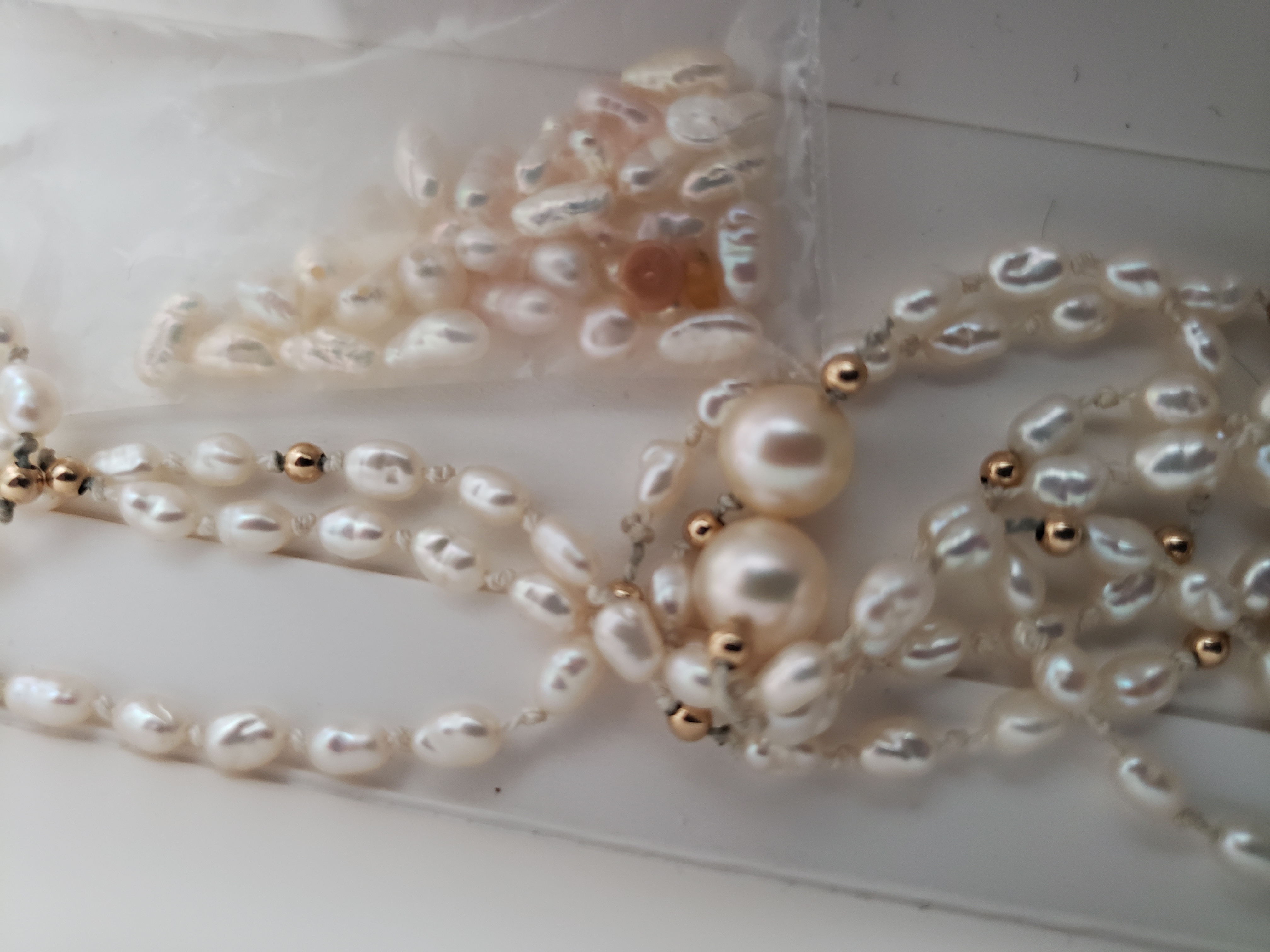 Next to some somewhat similarly-shaped freshwater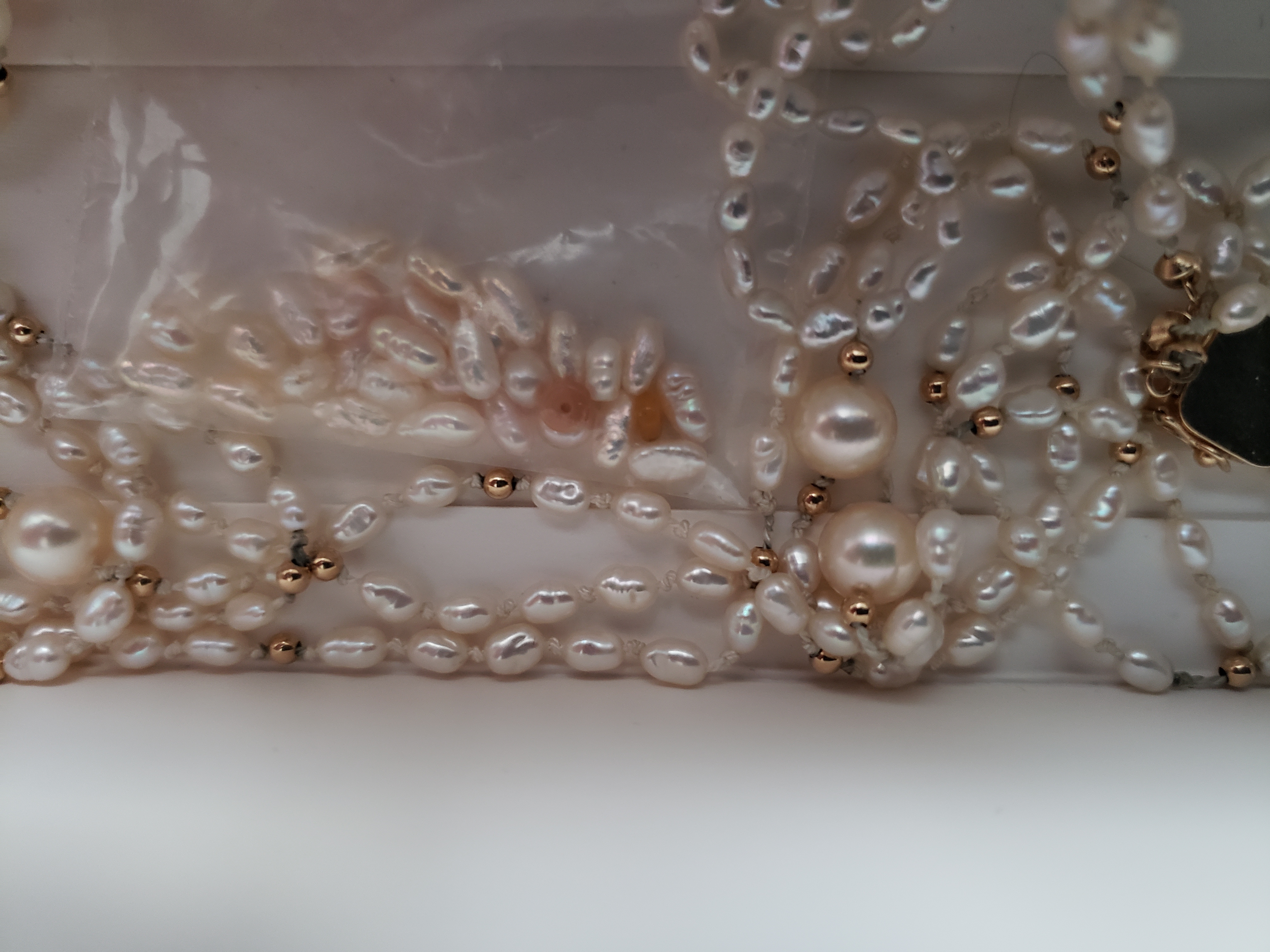 Now with part of a strand of new akoya keshi bought from Etsy dangling from the top for comparison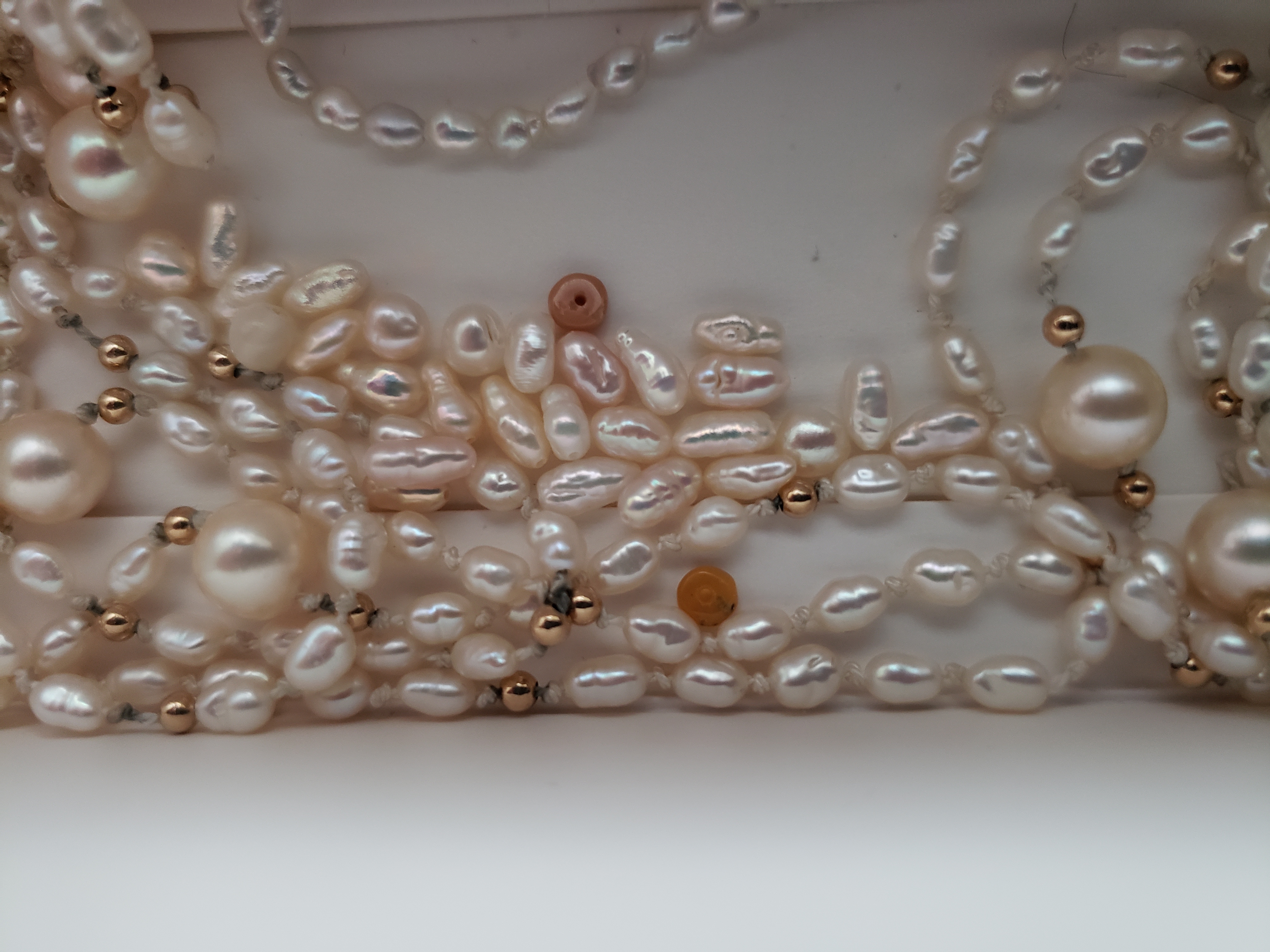 I dumped the freshwaters out from the bag for better comparison (new akoya keshi still peeking out, center top)
So, in everyones' professional opinions, are they freshwater, or akoya keshi?
Also, the clasp came with these little end-caps(?), that I was planning to remove, since the end-knots of the cord were visible (and dirty and janky-looking), but it turns out those are also 14k, so... Does anyone know how these should be strung so that they're professional-looking? Or could tell me what they're called so I might find tutorials/examples? Thanks~