There is an expression that has been repeated many times on Pearl Guide over the years: "Pearl Shrinkage Syndrome". Basically, you get used to larger pearls and over time they seem smaller. This is exacerbated by the continual increase in the size of pearls on the market and by the fact that as some of us age, we get larger and the pearls stay the same.
Consider this photo from 2010, taken at the offices of PearlParadise.com. I remember resisting trying on this strand of South Sea pearls because I thought they were gorgeous, but gargantuan - real Wilma Flintstone material. I clearly remember laughing at how silly they looked.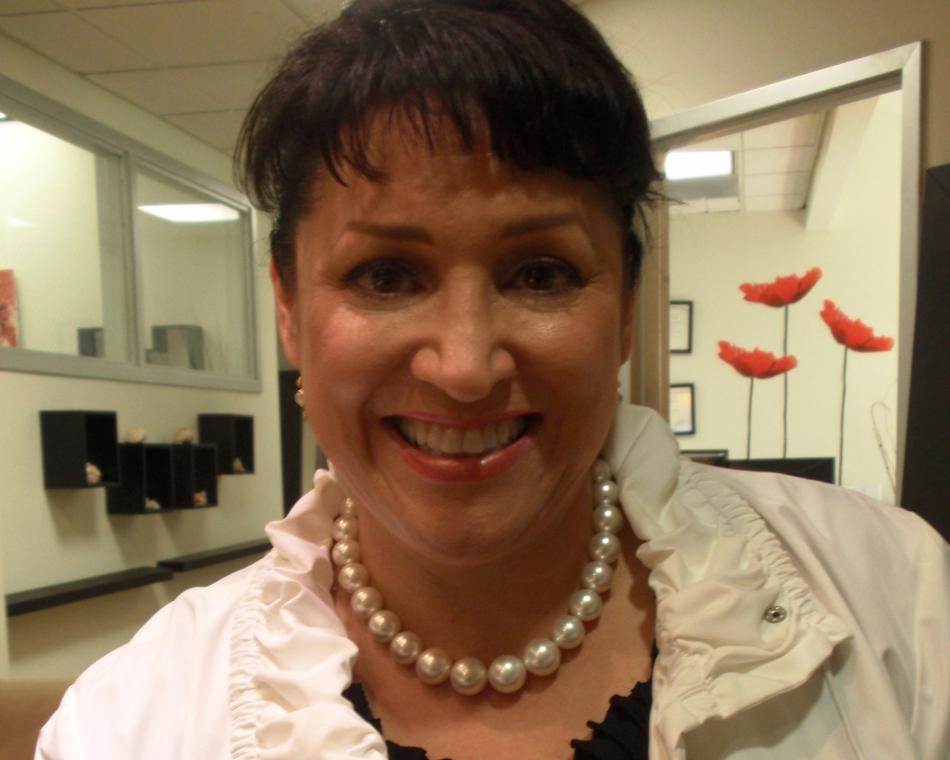 Now, I think they look great!
Of course, size is a relative concept with any gem, but larger pearls are in reach, while larger diamonds remain a wistful fantasy.
Thanks to
www.pearlparadise.com
Blaire Beavers
Managing Editor
Pearl Guide News