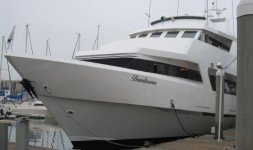 It's that time again! The 10th annual Pearl Guide Ruckus begins Friday, July 27th in Marina del Rey, California.
Not only is this the 10th annual ruckus, but it is the biggest one we have ever had - by a factor of two!
We are so excited to welcome Pearl-Guide members from around the world for a weekend of Pearling Fun!​
Details!
10th Annual Pearl Guide Ruckus
Location:
Hilton Garden Inn, 4200 Admiralty Way,
Marina Del Rey, CA
Date:
July 27th – July 29th
Ruckus Schedule
July 27th
3:00 pm – Check-in at Hilton Garden Inn, 4200 Admiralty Way, Marina Del Rey, CA
7:00 pm – Dinner at
Killer Shrimp
, 4211 Admiralty Way, Marina Del Rey, CA (private deck)
July 28th
Breakfast on your own
9:00 am – Pearl Design Corner with
Sheri
and Nora
Creating a pearl and leather lariat
10:00 am – Pearls from the Sea of Cortez with
Douglas McLaurin
10:30 am – Design and Inspiration with
Hisano Shepherd
11:00 am –
Pearl Style 2018: The Most Interesting Pearl Jewelry Designs & Designers in the Market Today
Jennifer Heebner
11:30 am – Pearl-Guide and Trade Shows with
Blaire Beavers
12:00 Noon Catered Lunch
1:00 pm – Farming pearls in the Philippines with
Jacques Branellec
1:40 pm – Pearl Grafting with
Josh Humbert
2:10 pm –
Power of Pearl
with
Jeremy Shepherd
3:40 pm – Power of Pearl Q&A Jacques and Jeremy
4:00 pm – Breakout – Pearl Show and Tell
7:00 pm to 10:30 pm – All aboard the Dandeana (behind Killer Shrimp) for a harbor cruise and dinner – Cocktail Attire - WEAR your pearls!
July 29th
10:00 am – Ubers leave for
Pearl Paradise
10:30 am – Break into the pearl vault
1:00 pm - Catered Lunch