Joined

May 12, 2012
Messages

282
I received two new pairs of earrings in the mail yesterday, I've decided that earrings are definately my "must have" jewlery...if I leave the house without some earrings in I just don't feel right!
First, some light golden button shaped SS from Sheryl: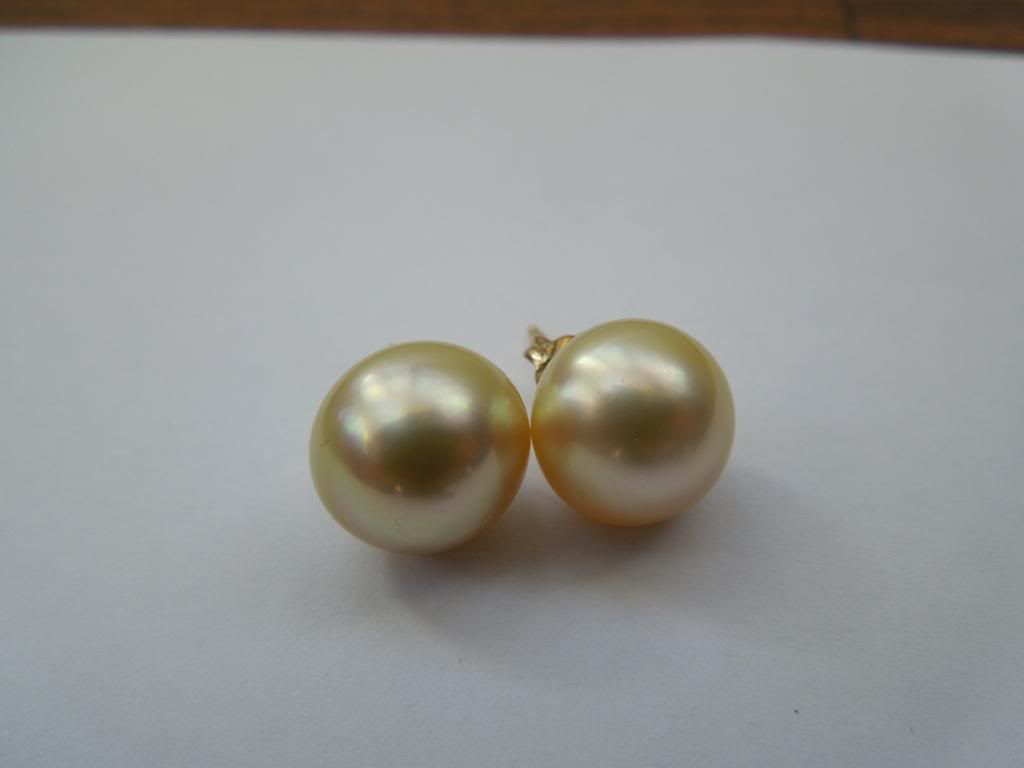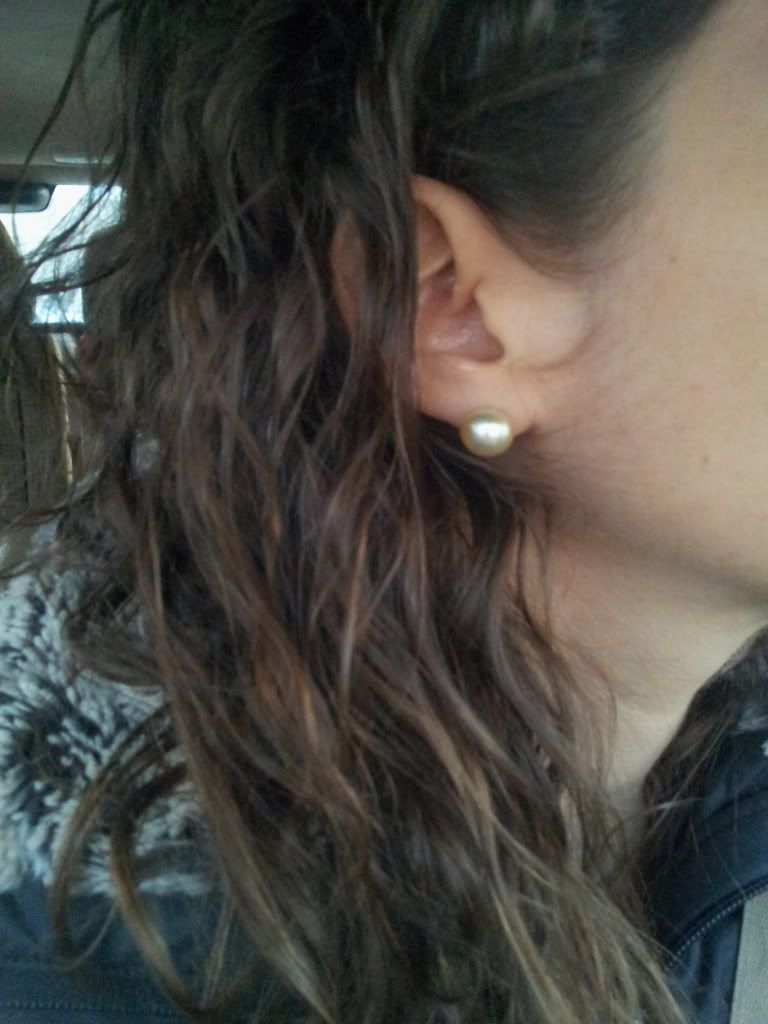 I thought they might be too big (11-12 mm), but the button shape keeps them from flopping down too much, and makes them sit closer to the ear, and I quite like they way they look! I think the light golden color is just right.
Next, I had another shot at metallic baroque studs, and while I think my first pair exhibits more spectacular orient, I prefer the size of the 2nd pair (just felt too self conscious in the first pair, just a *smidge* too big), so the 2nd pair are the keepers!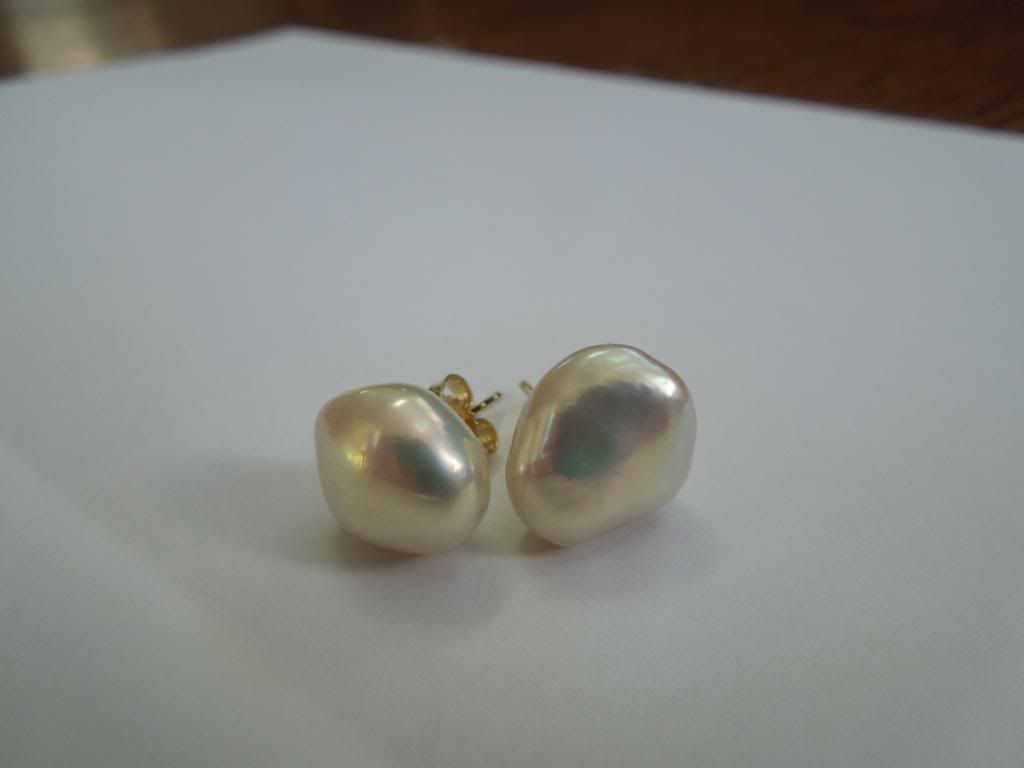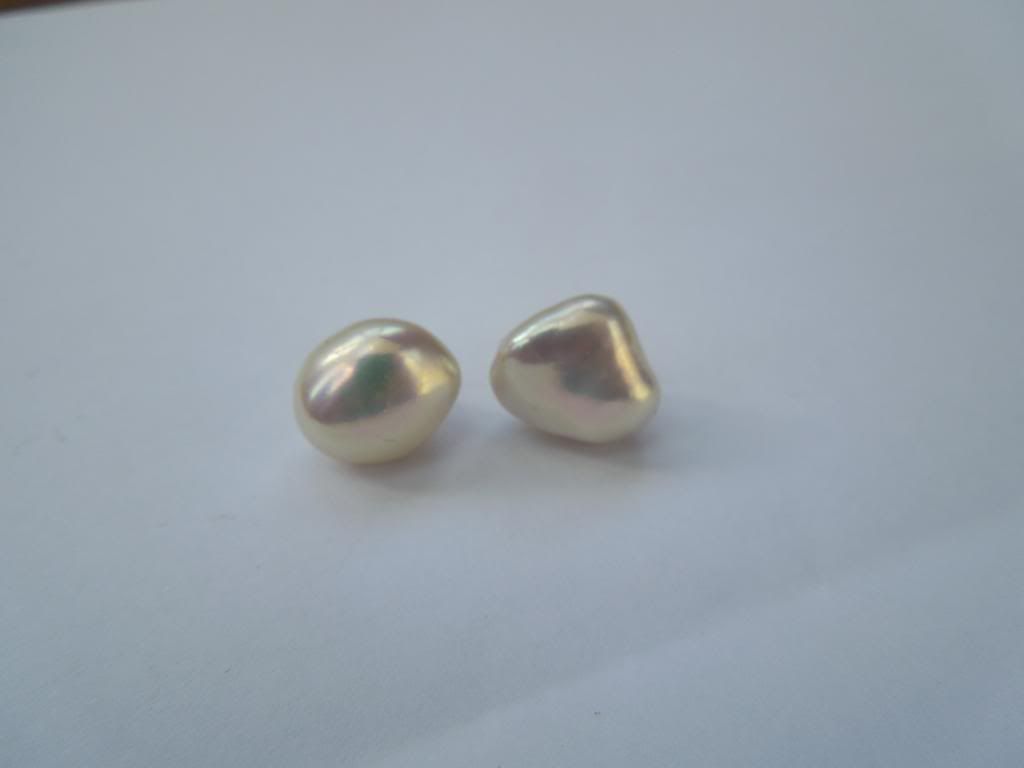 Is it wrong that I selected my outfit this AM to match my pearls and not the other way around?