Hey guys, long time no post (for me, haha)! But as always, I enjoy lurking and looking at all the lovely pearl photos, as well as reading the informative posts. I was engrossed by the imitation pearls thread on my ride home.
Anyway, I recently celebrated my birthday, and for my gift, my mom (who is a pearl fanatic, let me tell ya...) let me choose an item from Jewelmer (within reason, of course). Even though I already have a pair of gssp dangling earrings, I decided to go with stud earrings this time. I find earrings to be more versatile for me.
Anyway, pics time! Forgive my awful close up ear shot, I really have a hard time doing ear shots without showing my face. Any tips would be welcome. These studs are around 12mm on average, semi-round and a lovely gold color. I love the luster and how it looks on me
: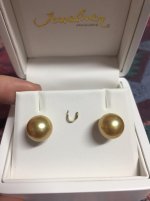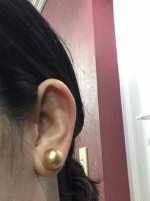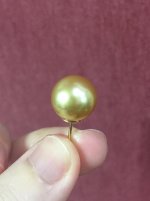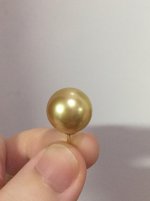 Thought you guys might enjoy some other pics I took at the boutique while choosing: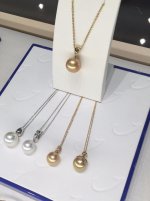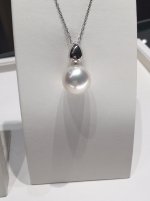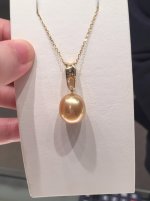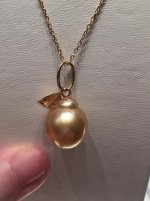 The baroque pendant with a boat charm is part of a summer collection that makes use of baroque pearls with various other charms like a palm tree, a popsicle, suitcase, etc. It's very playful. That one is particularly large at around 12.98mm, and at quite a reasonable price too (for Jewelmer, haha).
Anyway, there are lots more at the boutique: rings, bangles, charms, strands. They had a particularly nice deep-gold long strand of around 10-11mm pearls. It was gorgeous; wonderful luster and a very clean surface. It also sells for around $16,000 (yikes!). Given developing country salaries, it might take me 10 years to earn that much extra income