Joined

Dec 29, 2020
Messages

263
This long weekend I stayed at home and made a new necklace. The pearls came in half strand. Many of them have beautiful bands, and a few have a rainbow on them. The picture was taken after pearls were rearranged.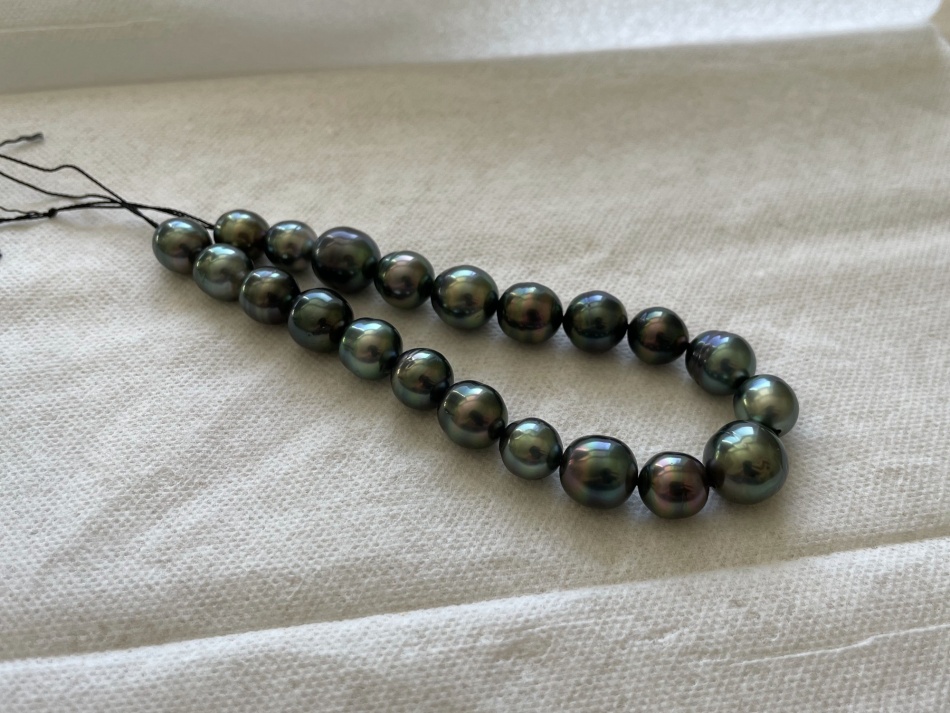 When I was placing the order, I was thinking of making a tin cup necklace out of them, and I almost settled with GF wire wrapped with a closed jump ring in between. But the pearls ended up knotted on sterling chain.
I specially designed the toggle clasp to be a black-lipped oyster shell and a flying seagull. I LOVE my self-designed clasp and I think it's natural and romantic. Never been to Tahiti but I know they have these.

(They do have seagulls, right? Anyone?) The plan was to oxidize the chain, but I couldn't find my LOS, so I had to knot the pearls with light color thread and silver gimp to make a shiny version.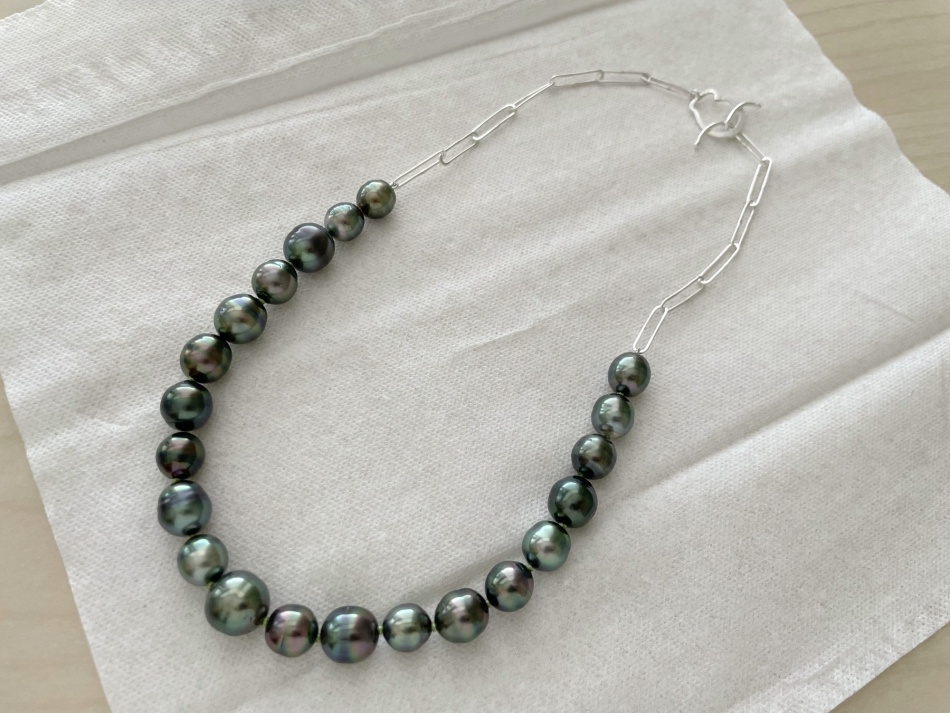 Hours later, I found my LOS

. After a half-hour debate in my head, I cut all the knots and oxidized the chain.

Now the "oyster" is finally "black" lipped.

And then I knotted the pearls back on with dark color thread...

and went to bed...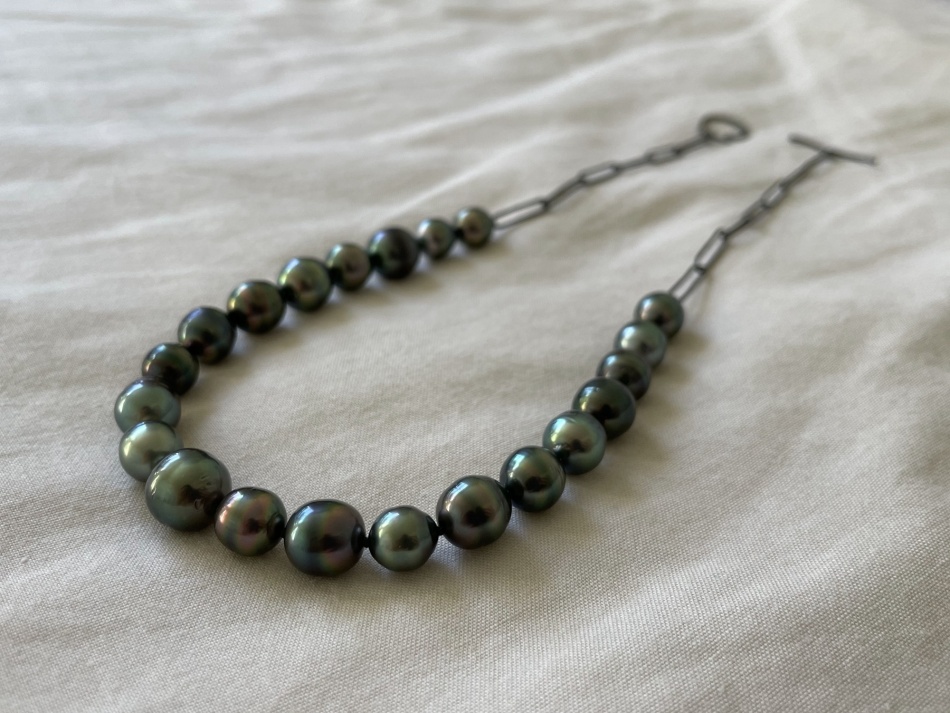 Took the pic above this morning.

And that's how I enjoyed my long weekend.

Last edited by a moderator: