This has been one of my very favorite Facette issues. It has quite a bit of PEARL INFORMATION that I will sum up for you all:
1. UNEARTHING THE PAST: HARNESSING HISTORY IN THE STUDY OF GEMMOLOGY.
This article by my friend Dr Laurent Cartier is a very nice and comprehensive review of the history of gemstones throughout the ages, and of course: PEARLS are very important in this story!
2. THE VALUE OF CULTURED PEARLS: EVOLUTION AND CURRENT TRENDS
We have been seeing changes in the world pearl markets, marked by lower pearl yields, higher qualities and China emerging as a major pearl market. This article describes some of the recent and historical trends. This information is valuable because it is also hard to find! Written by Dr. Akitsugu Sato.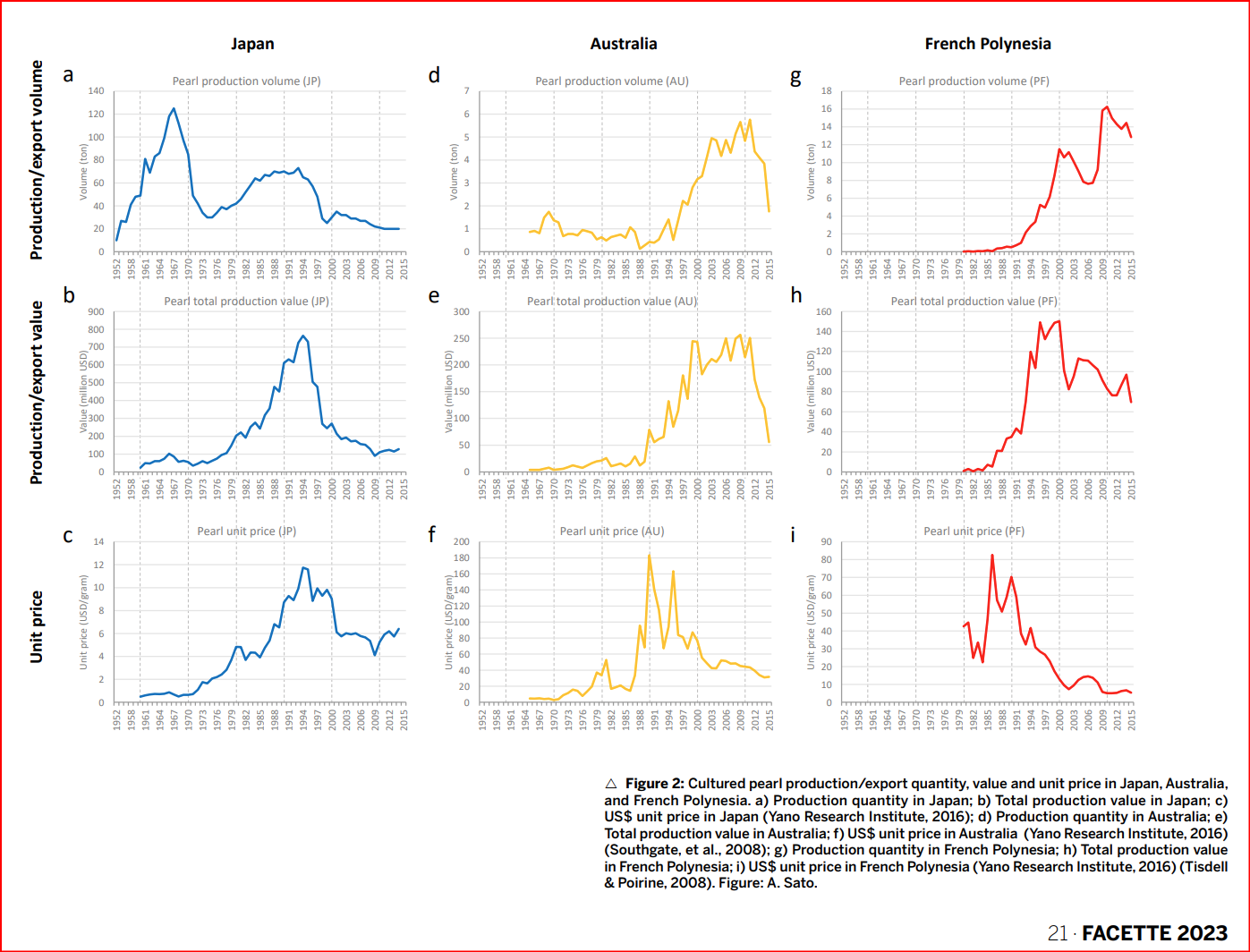 3. QUEEN MARY PEARL: AGE DATING & DNA FINGERPRINTING
SSEF has pioneeered int he field of Pearl DNA testing...and here they have the results of another historical pearl: The "Queen Mary Pearl", which of course is very likely of Mexican origin since it comes from a "Panamic Black Lip Pearl Oyster" (
Pinctada mazatlanica
) like many other amazing natural pearls such as "The Big Lemmon" and "La Peregrina".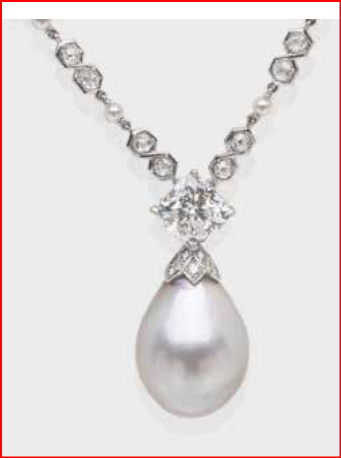 4. PEARLS & DIAMONDS: A ROYAL SELECTION
By Dr Michael Krzemnicki. Amazing ittems that have been sent to SSEF for testing...some truly amazing historical pieces!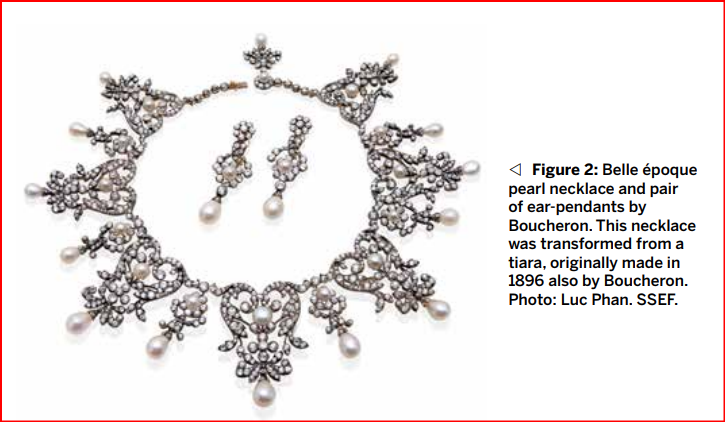 5. ASSEMBLED BLISTERS AND SHELLS USED TO IMITATE PEARLS
Interesting text about blisters and pearl shell used to imitate pearls/blister pearls. Also by Dr Michael Krzemnicki.
6. CULTURED PEARL WITH UNCONVENTIONAL BEAD MATERIAL
They analyzed a South Sea Pearl with what seems to be an organic material, but since the pearl was undrilled it was not possible to determine the material.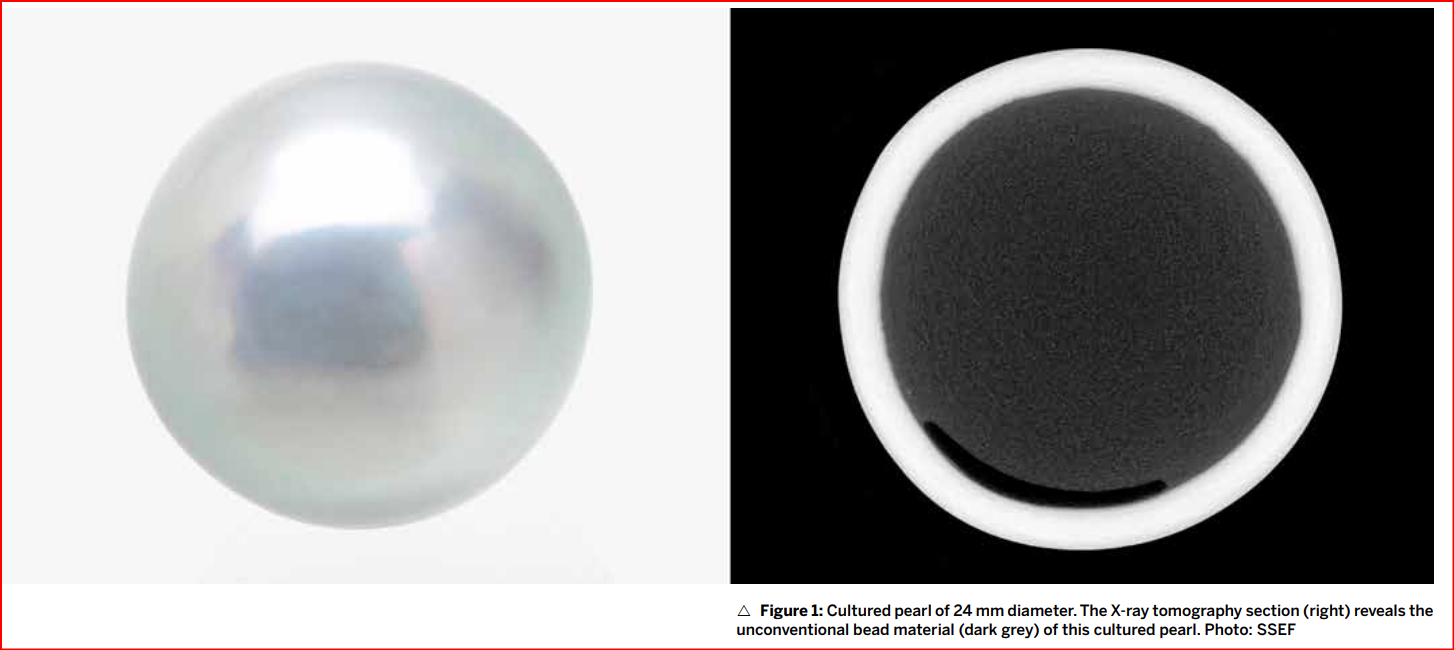 7. SALTWATER PEARL WITH BARIUM
A special case!
And with many other interesting articles, especially one about Coral identification and glass imitating coral!
You may download a copy from
HERE
.