Joined

Dec 6, 2007
Messages

1,203
Hi! I recently had a chance to visit the Dubai Museum (not the famous pearl museum at NBD!) and was intrigued to see the exhibits about Dubai's pearl diving past.
It was fascinating to see how not so long ago (the 19th and first half of the 20th centuries) Dubai was a little more than a village that lived on fishing and pearl diving. There was a thriving pearl trade going on in the area during this time. So I thought I'd share the education that I had gained and some pictures of the pearl related exhibits from the Dubai museum with my pearly friends here.
These two gentlemen are finalising a pearl deal.Pearl dealers, traders and financiers were known as Al Tawashoon....
The price of a pearl was governed by its color,size and shape as it is today. Pearls were weighed against stones of varying sizes (mithqal and half mithqal). Tools used for grading were called Al Toos and Al Ghrabeel.
One of the pictures below shows a pearl merchant's chest made of teakwood (I wanted to interperse the pictures with comments, but haven't been able to figure out how
yet)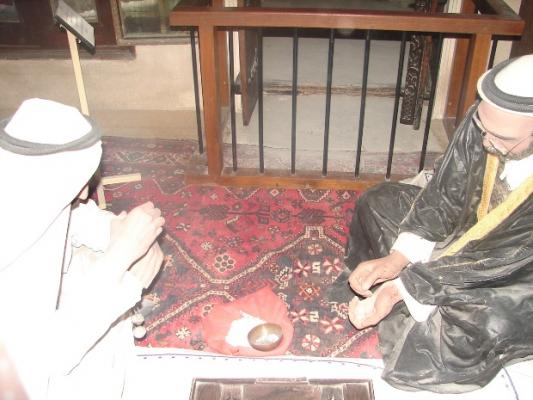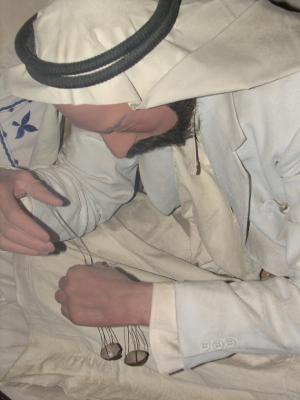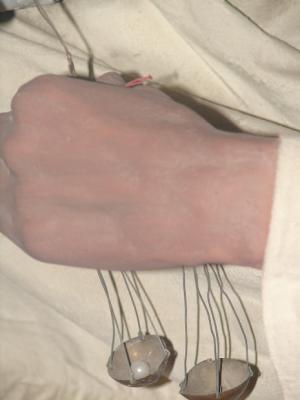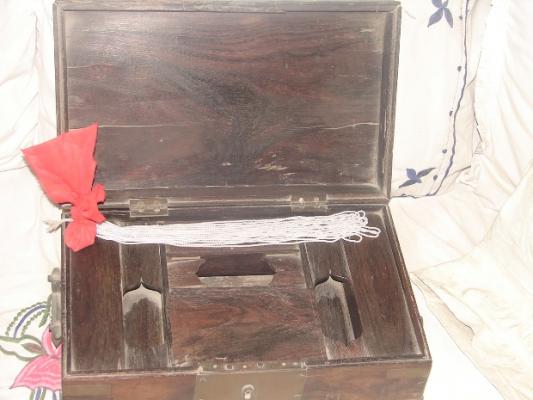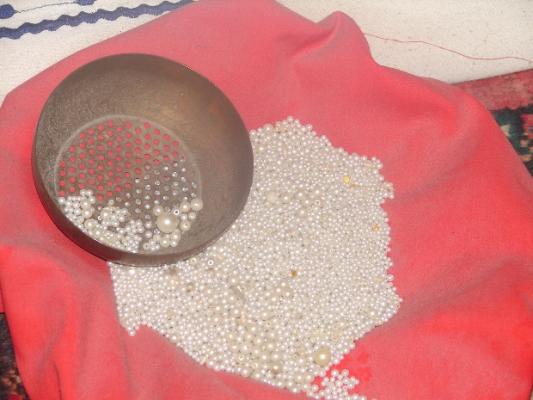 Last edited: