Our friend Jennifer Heebner has just informed us that Christina Assael, wife of the late Salvador Assael, has just passed away peacefully and surrounded by her children at her home.
Her family issued the following statement:
Assael will remain a family owned business, wit Peggy Grosz at the helm, with the support of the family.
No services are planned, but a formal announcement will be issued by next week.
May she rest in peace, now alongside her husband.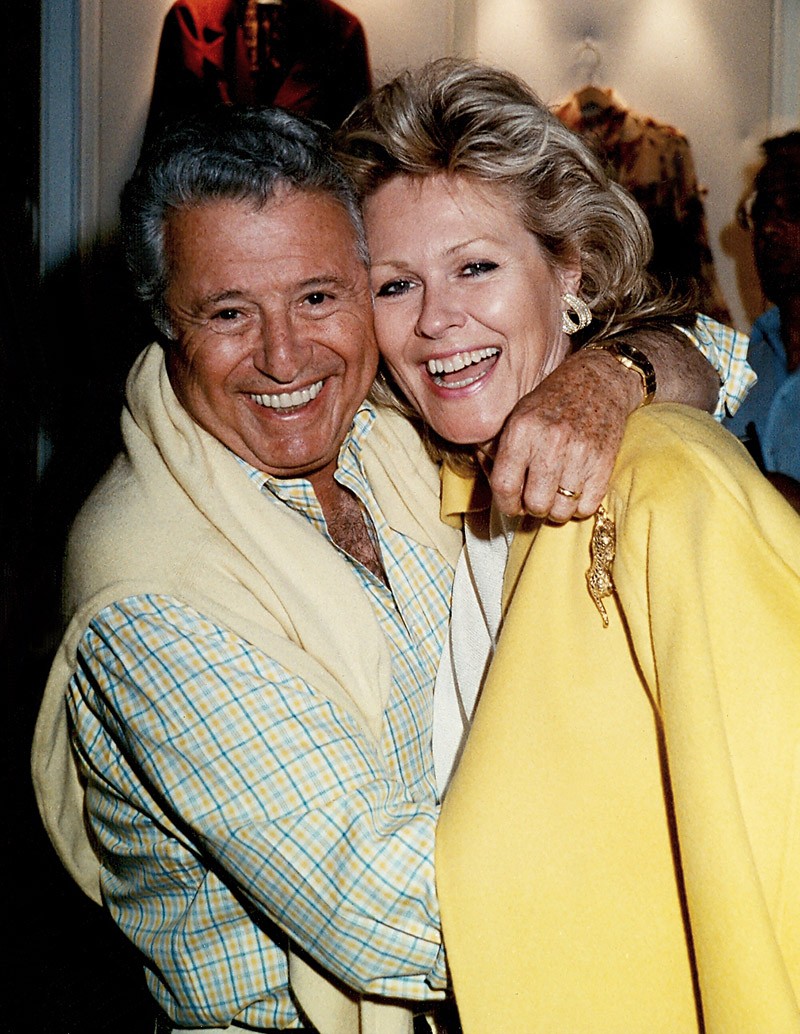 An interesting article about this pearl passionate couple and pearl industry leaders can be
read here
.
The CPAA offered this touching biography on her and published on the Member's Only Newsletter of January 2022:
In Memory of Christina Assael
​
Christina Lang Assael, President & CEO of Assael, Inc.,
Led North America's Premier House of Rare Pearls
and Ethically Sourced Coral
New York

– Christina Lang Assael, President and CEO of NYC-based
Assael
,

Inc.
– North America's largest purveyor of fine pearls and precious coral – passed away on December 21, 2021, at her beloved home

Sunnyfields

in Millbrook, New York, following a serious illness.
Christina Lang Assael was born in Karlshamn, Sweden on June 15, 1946, daughter of Elsa Charlotta and Gosta Robert Lang. After receiving an International Baccalaureate in Modern Languages, she traveled abroad in 1968 to begin a thirteen-year career as a model and commercial actress in London, Paris, and New York. She entered the Manhattan art world at Sotheby's, serving as liaison to top clients, while earning a Certificate of Interior Design from the New York School of Interior Design. She then created her own business as a private advisor, acquiring fine art and antiques for connoisseurs and collectors.

It was at Sotheby's that Christina first heard the name
Salvador Assael, the legendary "Pearl King"
in the 1970s, when he sold the first-ever gem Tahitian Pearl necklace at Harry Winston. Christina would later meet, fall in love with and marry Salvador in 1991, traveling the world with him to acquire the very finest pearls and supply them to U.S. jewelry retailers. One of the most exciting moments of this power couple's career came in 1993, when Assael, Inc. achieved the world record at Sotheby's for the
highest price ever paid for a gem pearl strand at auction
- $2.3 million, a record that stands to the present day.

Christina took the reins of the Assael brand in 2011 and built the company beyond her husband's enduring legacy. She steered the brand in new directions, ushering in innovative pearl jewelry design and adding new categories to the company's esteemed offering. Inspired by Salvador's pioneering spirit, Christina introduced responsibly sourced beyond rare coral, making Assael the foremost supplier of precious coral in North America.

The Assael brand will continue as a family-owned company, with Senior Vice President Peggy Grosz at the helm of the business operations.



Environmentalist


A born environmentalist hailing from Sweden, the most sustainable country in the world, Christina sourced the company's products ethically, ensuring that no harm comes to the oceans where Assael jewels are derived. Christina celebrated the fact that pearls are a renewable, sustainable gem. She also served on the Coral Commission of CIBJO (the world jewellery federation), believing strongly in the importance of preservation and regulation of the ocean's resources. "If you are going to live from the treasures of the sea, you must take care of it, protect it, sustain it," she told Filmmaker Dean Love in the 2021
mini documentary entitled Assael Revealed
.




Philanthropist


Christina fought passionately for the causes she believed in to create a fairer, greener, and more just society. She supported a wide variety of ecological and animal rescue organizations, including the Sierra Club, the Duchess Land Conservancy, and the Cary Institute of Ecosystem Study. Assael also donated ten percent of all pearl strand sales to WWF Australia in early 2020 to help with the bush fire animal rescue and rehabilitation.

She served as a board member for a number of organizations, including the American Friends of the London Philharmonic Orchestra, American-Scandinavian Foundation, Annette Urso Rickel Family Foundation, Chamber Music Society of Lincoln Center, The Cosmopolitan Club, Foreign Policy Association, Indian Mountain School, Karolinska Institutet, Kildonan School, The Millbrook School, Natural Resources Defense Council, Network 20/20, New York Council for the Humanities, and World Childhood Foundation.

With a huge and generous heart, Lang-Assael was also a lover of animals. She regularly supported the ASPCA and kept horses, donkeys, sheep, cows, and chickens at her home for many years and always had a dog by her side.



Mother


Christina was a devoted mother and is survived by her children, Sophia and Robert Lang Assael of Millbrook, New York; Edward Opoku of Millbrook, New York; her sister Pia Lang of Vaxjo, Sweden, and Arlette Assael of Arizona; as well as numerous loving nieces, nephews, extended family, great friends, and her loyal staff.

A memorial tribute and time for remembrances to celebrate Christina's life will be announced at a later date. In lieu of flowers, memorial gifts should be made in honor of Christina Lang Assael to the
Ocean Conservancy
.
Last edited by a moderator: