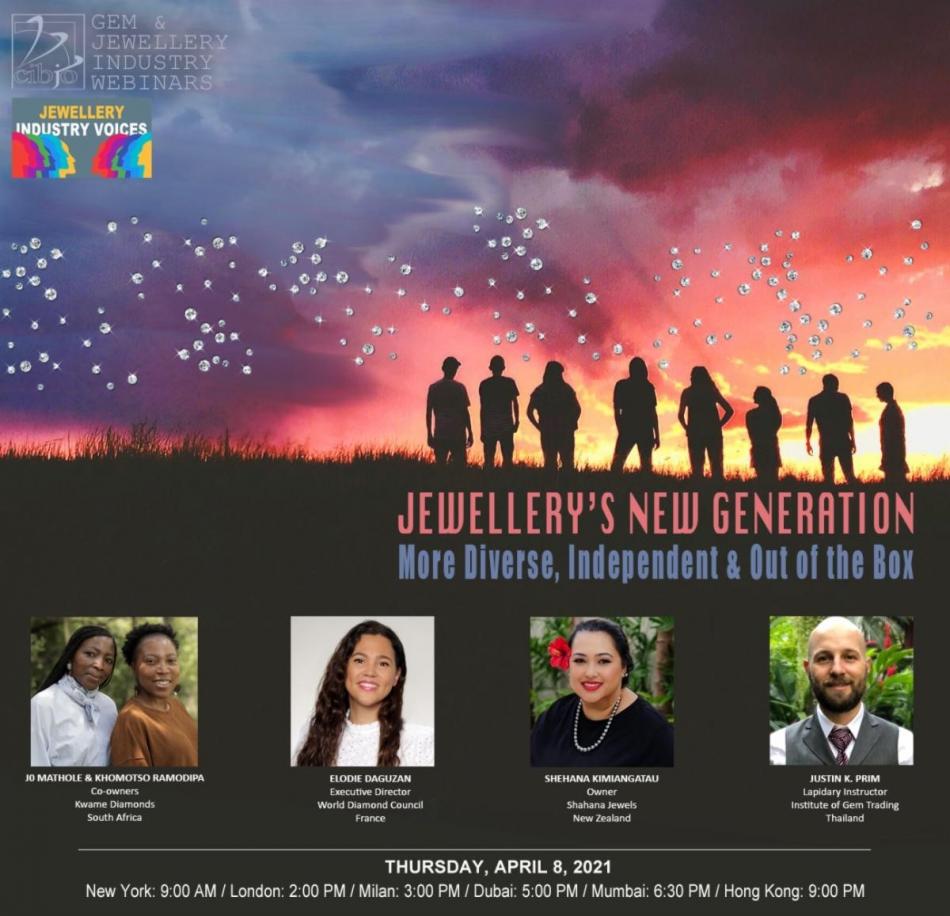 A new generation of jewellery and gemstone professionals, more diverse geographically and culturally from the generations that preceded it, is poised to transform the trade. This is in no small part because the composition of its members more precisely mirrors the consumers who both buy and aspire to buy fine jewellery products.
What characterizes many in this peer group is that they are first generation jewellers, who chose to join the industry not through family legacy, but primarily because of a fascination with the jewellery product and the creative processes by which it is designed, manufactured and marketed. The journeys that they took are often markedly different to those of their compatriots whose forebears were already well established in the business.
These new generation jewellers are less likely to be restrained by tradition or convention, injecting into the industry new ways of thinking — not only from a design perspective, but also from the viewpoint of how the trade interacts with its target audiences and addresses their needs and desires. Their understanding of the end-customer is intuitive, because most are individuals who only recently made the transition from consumer to industry professional.
The next Jewellery Industry Voices webinar will introduce the public to five members of this new group, allowing them to tell their stories and shed light on ways in which they and their peers are changing the industry and the products that it produces. Entitled "JEWELLERY'S NEXT GENERATION: More Diverse, Independent & Out of the Box," it will take place on Thursday, April 8, 2021.
Panellists include Jo Mathole and Khomotso Ramodipa, two sisters who came of age in newly democratic South Africa, founding the cutting and polishing company Kwame Diamonds; Elodie Daguzan, Executive Director of the World Diamond Council, who began her career in France's high-end diamond and jewellery sector; Shehana Kimiangatau, who journeyed from Fiji to Auckland, New Zealand, where she now owns and operates Shahana Jewels, an online pearl jewellery brand; and Justin K. Prim, an American gem cutter, author and historian living in Bangkok, Thailand, who is also a lapidary instructor at the Institute of Gem Trading.
The seminar will be co-moderated by Edward Johnson and Steven Benson, and CIBJO President Gaetano Cavalieri will welcome participants.
The webinar is sponsored by UNI Diamonds, which is also the Virtual Retail Platform Sponsor of Jewellery Industry Voices Season 2.