Our dear forum leader Caitlin Williams passed away last week. She loved Pearl-Guide, our members, and especially enjoyed attending the annual Pearl Guide Ruckus - a kind of sleepover party for pearl lovers.
Caitlin was incredibly special. Smart, funny, irreverent, talented and best of all, loveable. Here are some photos of Caitlin from Ruckuses past.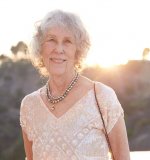 (This photo was from the last ruckus in 2016)
The first Ruckus, or "International Consequential Pearl Guide Convention", ICPGC, was held in 2009. Caitlin responded to it this way:
"It was great to meet you all! You my homies! I can't remember a group ever, ever, ever, that felt so much like home. I love you all! My sisters, brothers, cousins, daughters, sons, nieces and nephews. It felt like being a Hawaiian Auntie and..... we got to talk pearl to our hearts content!"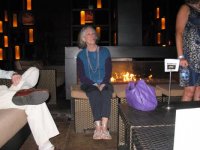 Waiting for drinks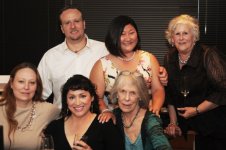 Our first Scotch tasting. We wiped out Jeremy Shepherd's personal collection!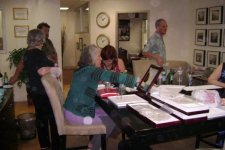 Perusing Pearl Paradise pearls
2010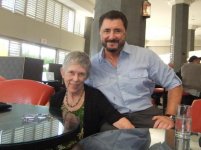 Meeting up with attendees at the second ruckus with member Mikeyy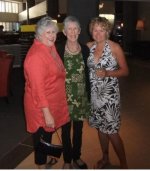 Mingling before Friday night dinner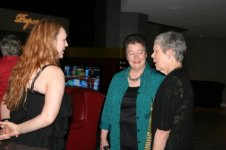 More mingling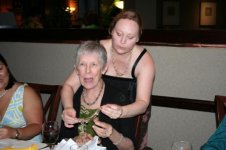 A gift for all her hard work, assisted by daughter Kether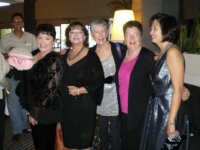 Getting ready to take the limo to the Pearl Paradise office party.
Notice member Douglas on the upper left. Caitlin especially enjoyed the drive with Douglas:
"Douglas, Kether and I drove over from Tucson. An 8 hour drive in which we had Douglas all to ourselves. An incomparable experience. He is so kind and was willing to participate in the 8 hour long discussion with us (mostly me). He answered a lot of questions and expanded my knowledge on every subject we discussed. It was a fabulous experience, the fastest car ride to LA, ever!"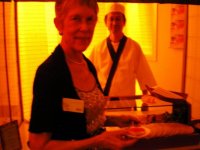 The Saturday night office party was amazing. They completely transformed it and spoiled us with a Sushi Chef!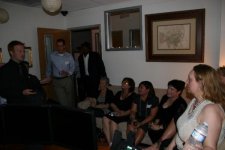 Chris Uhde gives an official Scotch tasting
2011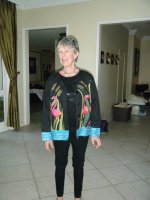 Caitlin modeled for us.
Caitlin was very grateful and said what we all were thinking:
"Jeremy, Hisano, and all you dears who make Pearl Paradise so special,
What a splendid occasion! I can't remember having more fun with a more wonderful group of people. So much work and love went into this weekend, I can only say, it was one of the highlights of my life. I truly appreciate the lengths you went to make sure we were all pampered to the max. Your largesse should be legendary!"

Everyone agrees that Jeremy, Hisano and Pearl Paradise, along with occasional sponsors, have been very generous in hosting each ruckus.
2012

Group photo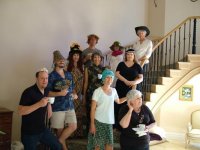 Pearly Headgear contest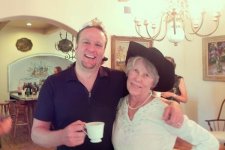 Modeling Tiara and Hat

Having tea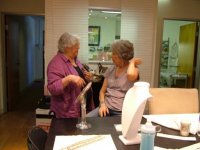 Visiting Pearl Paradise
2014
Receiving Admin recognition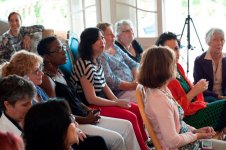 On the right, you can see her irresistible mischievous smile
2015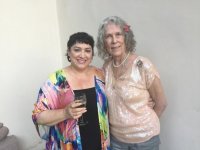 My dear friend with me

And with fearless leader Jeremy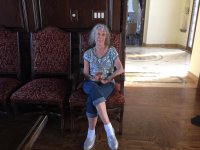 She had more style than a body has a right to...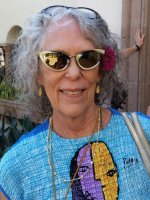 And knew how to flaunt it!
2016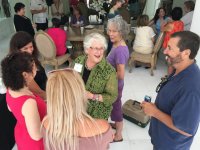 Enjoying the crowd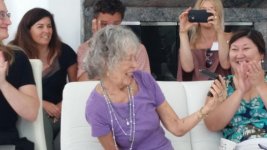 Getting recognized as a leader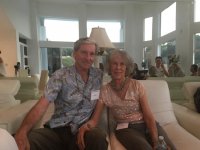 Relaxing with husband Reggie - a beautiful way to remember Caitlin.
We may have to say goodbye, but we will never forget!
(Names and photo credits were omitted so the author could complete the article more easily, which was emotionally difficult.)
Blaire Beavers
Managing Editor
Pearl Guide News