Joined

Aug 26, 2005
Messages

3,405
I found this article just last week about a female pearl farmer in Tonga. I found it very interesting...and women have made a tremendous impact in pearl farming since the days of Mikimoto, but we seldom hear of these amazing women.
So, my intention is that we could all pool in and find stories of female pearl farmers...the "mother of pearls" of this world!
So, for this first entry I would like to contribute this article that appeared on "The Fish Site", under "Women in Aquaculture", about a "Black Winged Pearl Oyster" (
Pteria penguin
) farmer by the name of Naua Lakai.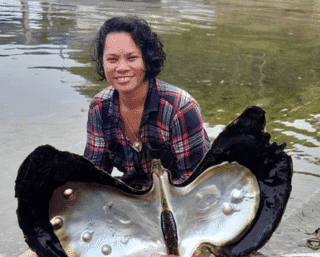 Naua Lakai lives on Vava'u, one of the 36 inhabited islands of Tonga. She dropped out of teachers' college when she became a mother and is now one of the most successful pearl farmers on her island.
If you want to read this article,
please click here
.