The collection is XOXO and the X is immediately obvious. The O is a lustrous South Sea pearl held in its embrace.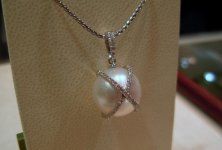 This is an excellent example of orient in a non-baroque pearl, a dream button. And here is the ring.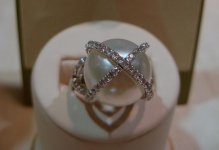 You can get a better idea of how large they are by the side view of this golden South Sea pearl.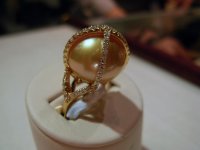 These are definitely the kind of hugs and kisses I want to receive.
See more Tara & Sons creations at
www.tarapearls.com
Blaire Beavers