In honor of Jewelmer being featured in the Financial Times, we present some dreamy golden South Sea cultured pearl bracelets.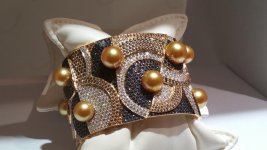 A striking geometric design.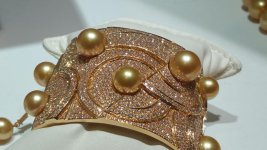 And a monochromatic version.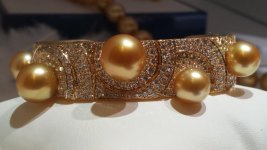 Talk about 24 Karat color!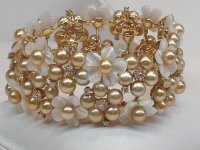 It's hard to tell where the gold ends and the pearls begin.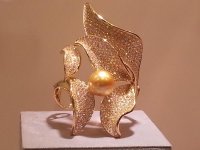 And from the Couture Show awards showcase, Jewelmer's fantasy bracelet.
To see more, visit the Jewelmer website:
www.jewelmer.com
Blaire Beavers
Managing Editor
Pearl Guide News