Joined

May 24, 2012
Messages

343
I've been hunting for some teardrops with a height/width ratio I really like, and these are about right (12x16mm). I wanted them quite fat (rather than long and thin).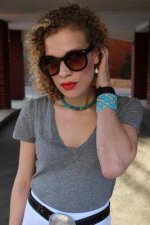 These are just shell earrings from eBay, costume pearls, but they have a great shine, and I wanted this look without the investment (I have other things in mind re: pearl investments...). I'm pleased with this size! I think they definitely draw the eye.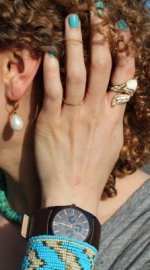 I have some 8mm spherical dangles as well but I don't reach for them nearly as often (even though they are genuine and technically much nicer... I wonder if I would like them more if they were bigger?). Where do you guys fall on the teardrops vs sphere dangles? Preferences?
full look here:
http://www.theseventhsphinx.com/fashion/features/the-western-buckle/
(I really like pearls and turquoise together)