Joined

May 12, 2012
Messages

282
Here are some pics of my first (second) project (inspired by a similar design I saw on Etsy). I made one for a special aunt I have, and liked it so much I made myself one. My first one (my aunts) took me almost 5 hours to string! This one took me just over three hours, I had to start over three times becuase the thread kept getting tangled. The teardrop/baroque pearls really have beautiful luster/iridecence I had trouble capturing in the photos. I like how this necklace can be worn several different ways.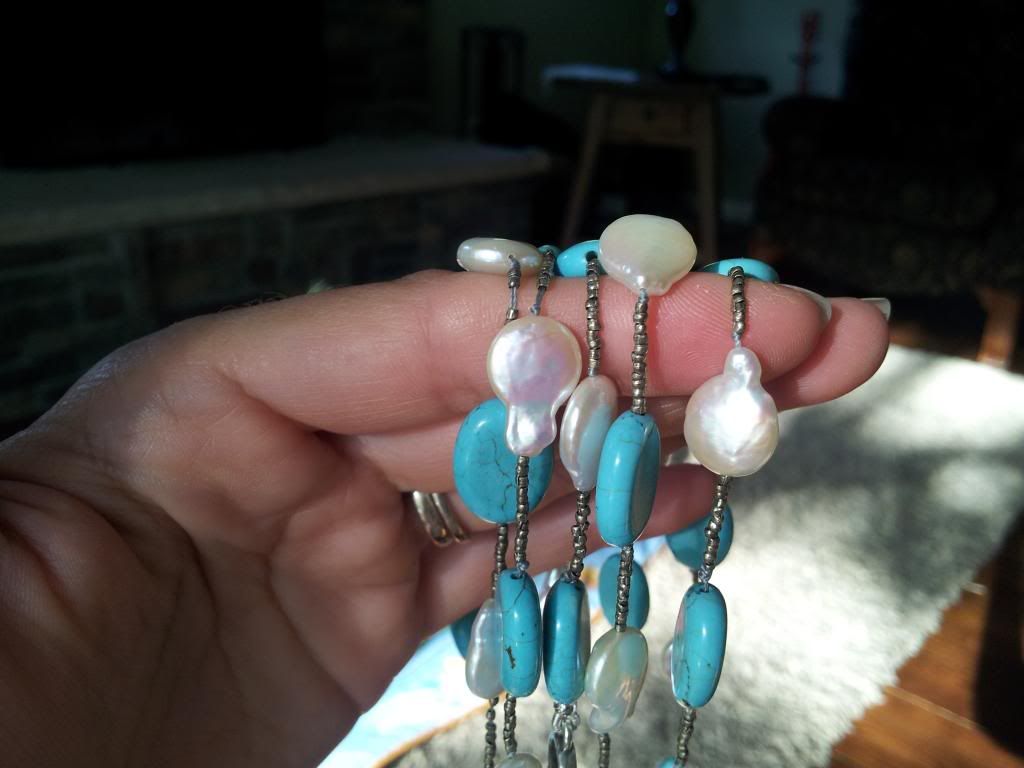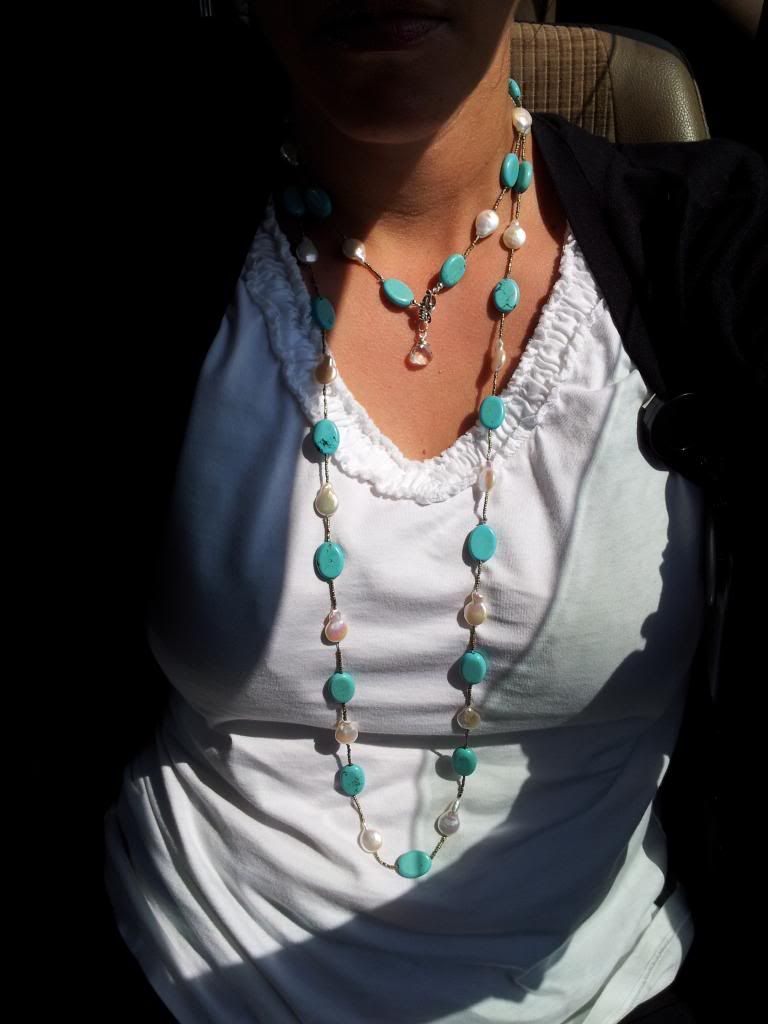 I learned a lot doing my aunts necklace and I think I may have to restring it at some point. But I think she will appreciate the effort anyway!
I can see how this can become addicting. I have a bowl full of lovely little pondslime pearls just waiting for my next project! I want to thank all of you experienced beaders for the tutorials you have taken the time to post, they are very helpful!!!