Looking through photos from this summer, I noticed that all the photos where I am wearing pearls are the ones where I am joyous and glowing. Could there be a transfer of radiance from the pearls to the wearer? Can pearls fill the soul with visible happiness? I'm not sure, but I love my self-purchase of pearls from
little h
beyond measure.
Happy Blaire, followed by closeups of the pearls...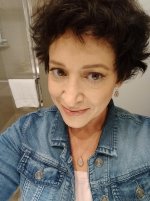 Non-glam photos, but nothing shows color like a white paper towel!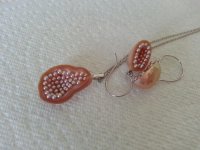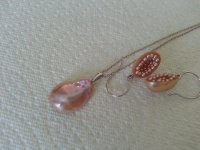 If you have never tried wearing pearls, I suggest you spend time on the Pearl Guide forum and see for yourself if something iridescent doesn't make you smile and go in search of your own personal glow.
www.littlehjewelry.com
https://www.facebook.com/littlehjewelry/
Blaire Beavers
Managing Editor
Pearl Guide News