Hello,
my name is Alice. I registered on this forum in january, but this is my first post. Sorry if the pictures i'll show you are not very very good.
I have been loving pearls all my life, but I started collecting them since 2011, when I bough my first pearl necklace. Like many others, my starter necklace was an Akoya 7-7.5mm pearl necklace I bought from a local jeweller, with an 18k white gold clasp with two diamonds (one on each side). This is one of the few necklaces I've not made myself. Here it is: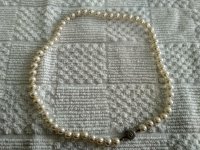 View attachment 59271
The next is the other one I've not made myself. I's a mixed South Sea and Tahitian I've bought recently from "The Gipsy Pearl Co." on Etsy. The clasp is sterling silver. The pearls measure between 8.41 and 13.94 and the necklace is 48cm long.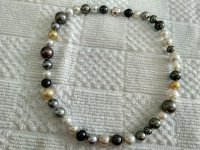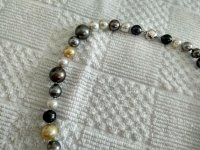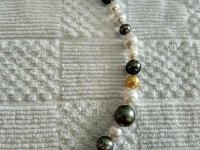 The following necklaces, earrings and bracelets are all made by myself.
This is a parure made with 8mm pink freshwater pearls with rose silver clasps and earring hooks. The necklace is 76cm long, the bracelet is 20cm.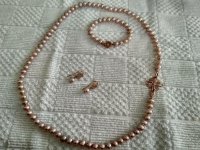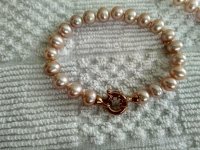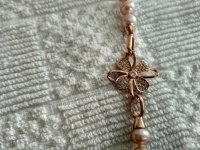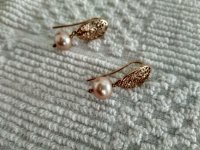 The next is a graduated (from 3mm to 7mm) Akoya pearl necklace. I added a small 18k gold clasp.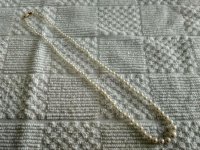 The next is a very long (90cm) necklace i made with 12mm white freshwater pearls. Thy don't have a high luster, but I liked them because they are so big!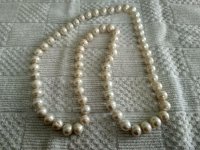 This one is also with freshwater pearls, but smaller (10mm) and it's also shorter (42cm). i added a beautiful 18k white gold clasp I find at a local jeweller.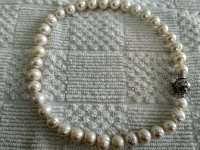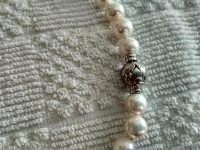 The next one is my favourite: a 45cm baroque Tahitian pearl necklace. I bought the pearls in may 2017 at an exposition in Florence, and I addes to them a sterling silver clasp.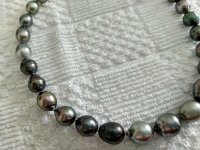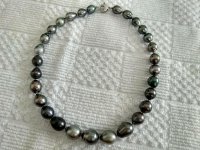 I also made a pair of earrings with Tahitian pearls. The hooks are in 18k gold with (very small) real diamonds.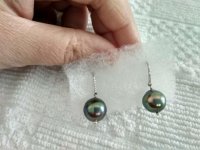 The last one is also the last I made. I bought three strands of 8-9mm blue-grey akoya pearls on Etsy (from Wen Pearl) and I used them to make a 52cm necklace with 18k white gold clasp. I'll use the rest of the pearls to make a two-strand bracelet.
Last edited: