You may have seen some of the hyper-graduated strands of freshwater Chinese pearls that have been popular this last year. Betty Sue King of King's Ransom has an eye for choosing the most luscious pearls and these colorful metallic strands do not disappoint.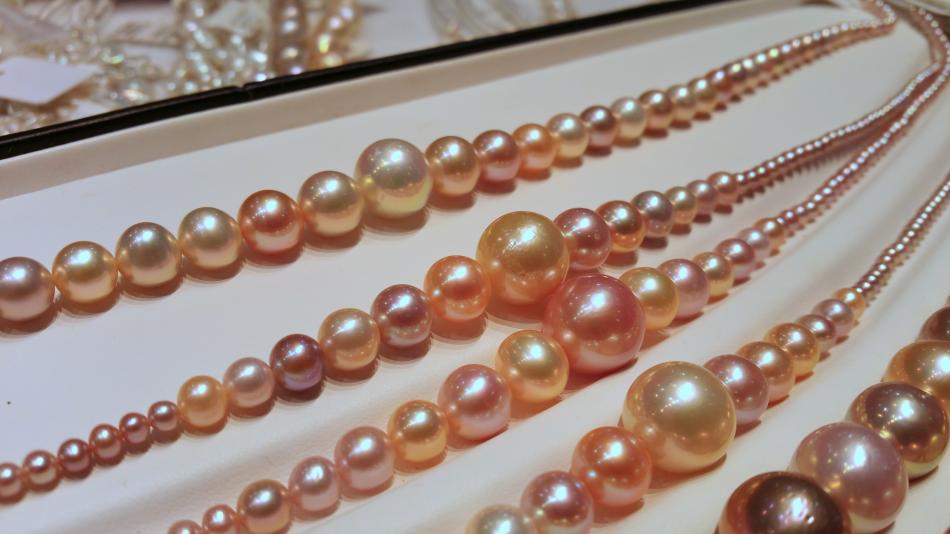 The almost drippy nacre had me fascinated and put me in mind of pastel hard candy.
Betty Sue King, The Pearl Goddess, can be seen at the AGTA trade show in Tucson the first week of February.
Learn more about Betty Sue King at
www.pearlgoddess.com
.
Blaire Beavers
Managing Editor
Pearl Guide News