The American Gem Trade Association's Tucson Gemfair has an outstanding lineup of seminars for next year's show. Of particular interest to Pearl Guide readers is the participation of three stellar pearl experts: Betty Sue King, Gina Latandresse and Elisabeth Strack.
Betty Sue King is presenting a timely seminar about the effects of global warming on pearls, mollusks, and the people whose lives are immersed in pearl culturing and production. I can unreservedly recommend this presentation, having experienced it at a recent San Diego GIA Alumni meeting.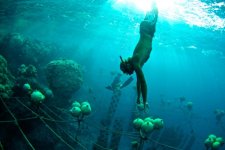 Photo: Josh Humbert, Kamoka Pearls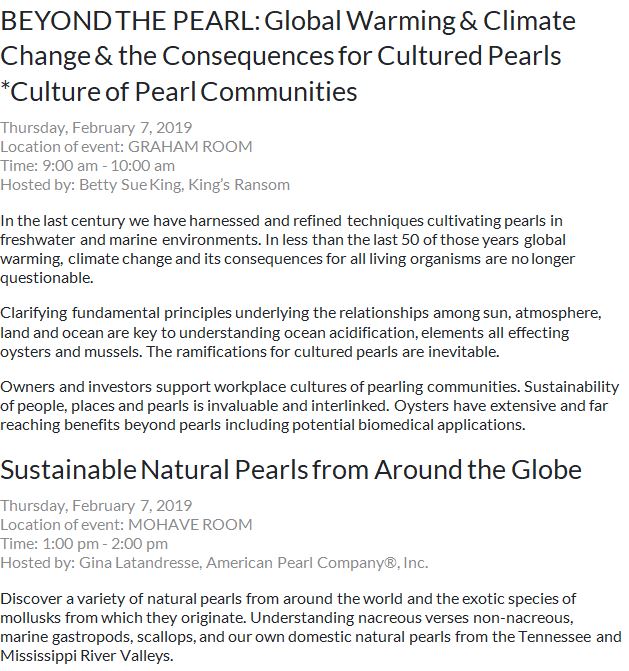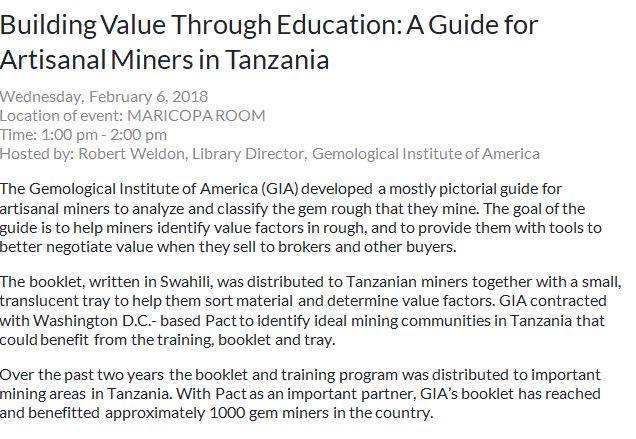 Although it can be hard to tell here, pearls are not the only popular gemstone (!) and the other AGTA seminar offerings are excellent. Of special note is the seminar by Robert Weldon, a talented author, gemologist and world-class photographer, who also happens to be an excellent speaker.
I had the pleasure of attending Robert's presentation at the GIA International Gemological Symposium this October and was treated to a talk I will never forget. It would be hard to overestimate the impact of this education project on artisanal miners in Tanzania.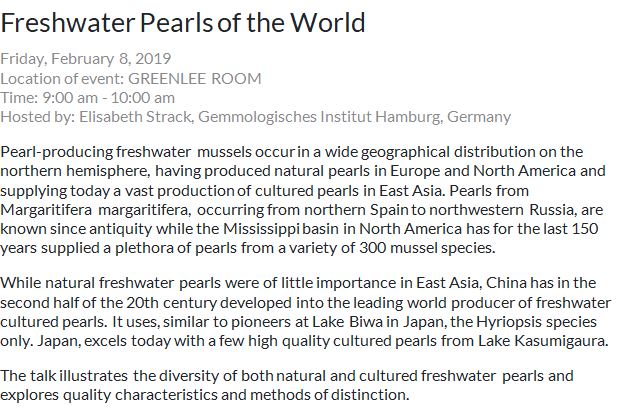 Learn more about AGTA and GIA here:
https://agta.org
https://www.gia.edu
Blaire Beavers
Managing Editor
Pearl Guide News