Hi I'm buying a ring for my partner and I'm looking at ones with pearl inlays and have a couple questions I'm hoping someone can answer:
1. Most of the rings I like have crushed pearl for the inlay. I assume this would still lose its nacre, are there any guesses for how long it would take that to happen? (assuming he's wearing it daily, taking it off to wash hands or dishes, etc)
2. Would a jeweler be able to replace a crushed pearl inlay?
3. Any other helpful information to keep in mind while I make my decision?
Picture below of one ring in the style I'm considering from HeartwoodRingDesigns on Etsy. I'm leaning towards something with metal on the inside lining but with an exterior like this.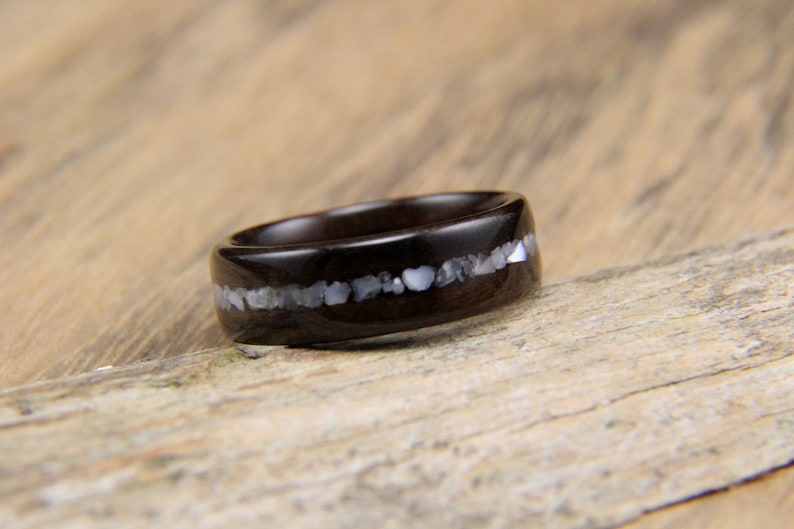 Thanks!