Joined

May 5, 2013
Messages

105
I have a project in my head that I've been wanting to see through. I haven't found the right pearl yet. However in my quest I DID find this amazing pearl!
It's unbelievable and I would like to wear it without drilling or using glue. I have a few ideas on how this would work but I'm wondering how many here have seen something like that? It's sort of complicates things that it's round, a mabe would clearly be easier. I'm not married to it being in a ring or a necklace. I'm open since this one is a wild card!
I'll supply you with photos-it is metallic and copper, with a lot of pink and some green too.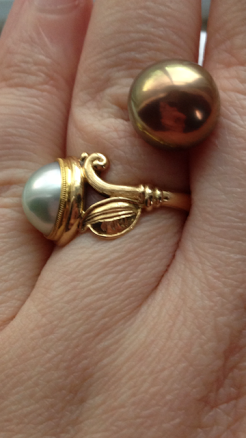 Last edited by a moderator: