Atelier Marisa's Marisa Goebel La Belle has a creative gift with pearls. She is well known for her patented celestial
Orbit 8
earrings, but there is so much more to her style. But let's start with the Orbit 8.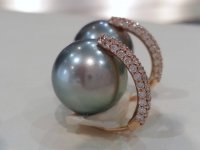 They thread through the earlobe and snap in back - zero worries and major comfort. Below is a model showing how they are worn. And they are created with other gems as well as our treasured pearls.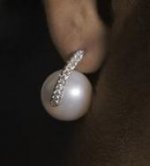 Another innovation, the King Arthur pendant. An enormous South Sea pearl set with gemstones. No need to pull this sword out of the stone - better to keep it close to the heart!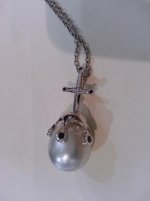 Pearls with diamond halos are another specialty and the pearls are exceptional.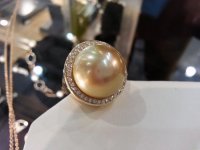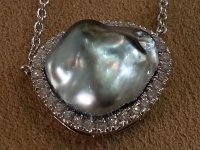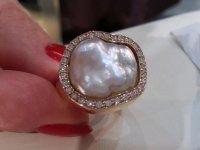 Just when you think her bag of tricks might be empty -- another unusual pearl jewel -- a tricorn pearl pendant with three diamond stems that revolves freely on the bail.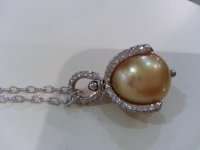 Not only is she a stellar jewelry designer -- she is also a published expert on Polynesian black pearls. To see more gems and to learn more about Marisa, visit the website.
www.ateliermarisa.com
Blaire Beavers