Isabelle Langlois has been featured here several times with her amazing Etoile de Mer collection. Today we go a bit monochromatic with a glorious white gold version of a lovely sea anemone ring.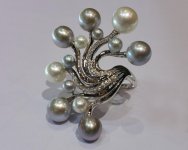 And dangling earrings to match!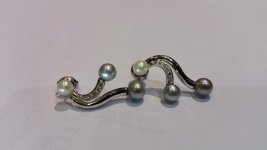 And just because I can, here is the smaller ring in yellow gold.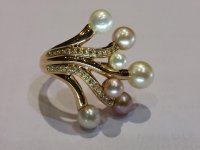 You can see previous articles and Pearls of the Week
Here
and
here
.
Visit the website to see her magnificent use of colored stones.
www.isabellelanglois.com
Blaire Beavers
Managing Editor
Pearl Guide News