On the Western coast of Canada, there is a lively natural treasure - Lagoon Island. That is where Canadian researcher and pearl farmer, Dave LeBlanc, operates Lagoon Island Pearls.
The California Mussel loves the environment, which can at times be very harsh, but is host to a vast eco-system. These mussels produce delicate beauties - natural pearls in shades from pale ivory to violet black. Dave also experiments with cultured pearls.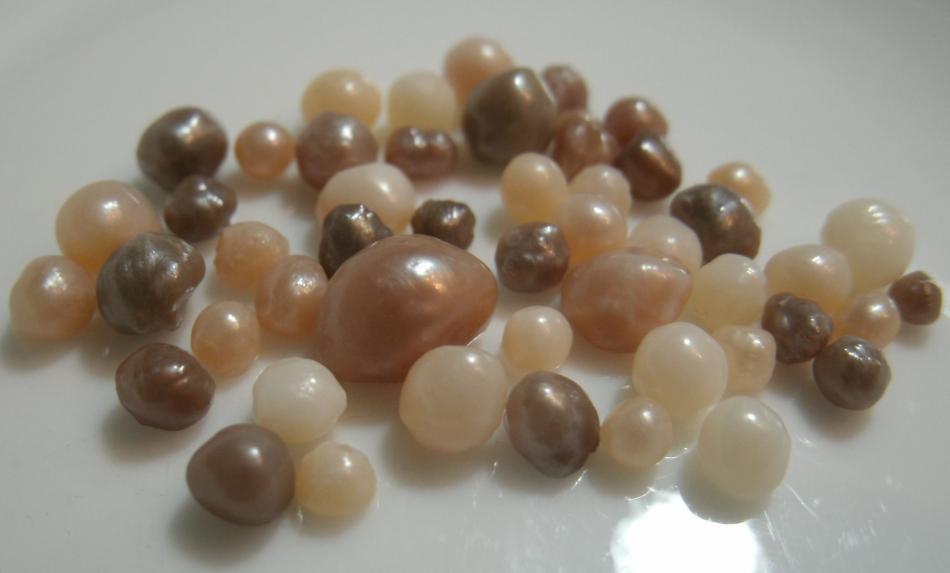 California mussel pearls can display chatoyant flame patterns that put one in mind of effervescent root beer.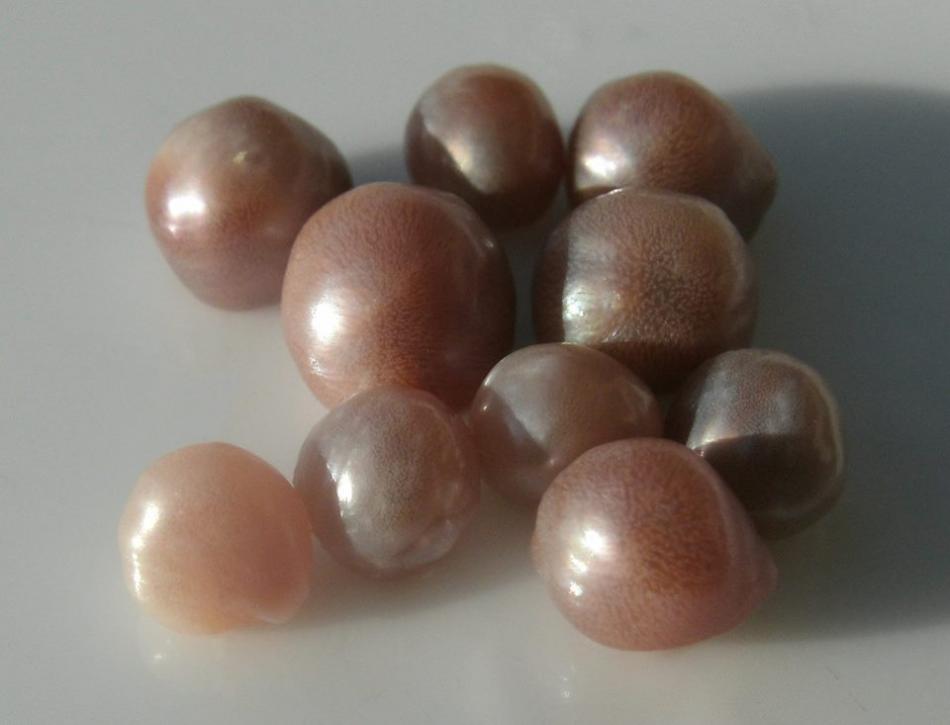 Here is what Dave calls the "Holy Grail of gems" - a natural black pearl.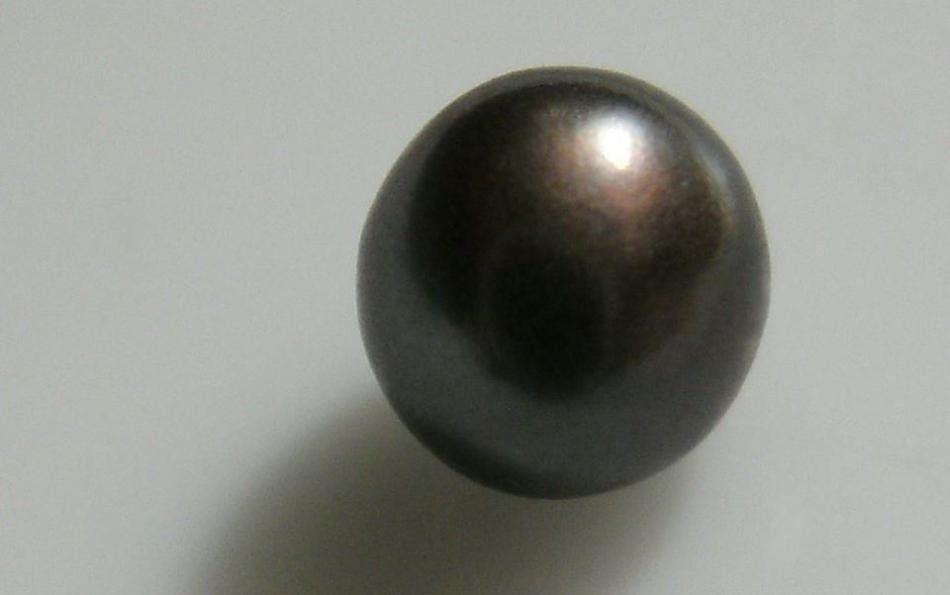 Often translucent, this example is highly transparent for a pearl. Layers are refracting light, causing interference colors.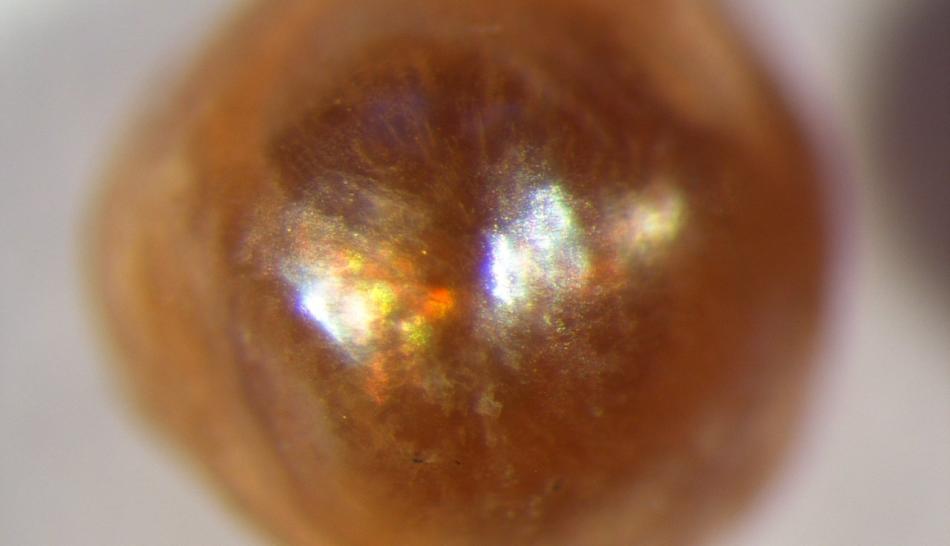 Learn more about Lagoon Island and the California mussel at the website:
www.lagoonislandpearls.ca
Blaire Beavers
Managing Editor
Pearl Guide News