What a little black dress needs is frisky black jewelry with pearls and Nancy Newberg Jewelry has just the thing -- non traditional blackened silver pearl earrings and bracelets.
These oxidized silver hoops with diamonds and pearls stopped me in my tracks at the Couture Show.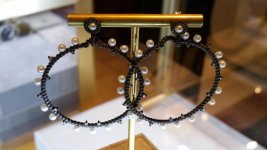 Then, I was bowled over by this bracelet.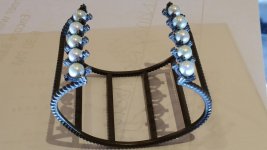 I went to the website and fell in love with these fabulous and versatile earrings.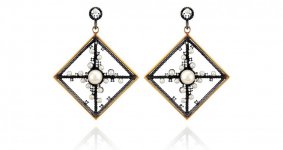 Visit
www.nancynewberg.com
to see more and be sure to visit her Facebook page. Facebook shows pearl necklaces with black charms that are in the works.
Blaire Beavers
Managing Editor
Pearl Guide News