Joined

May 12, 2012
Messages

282
Finally got around to my Chinese Kasumi/Labradorite necklace: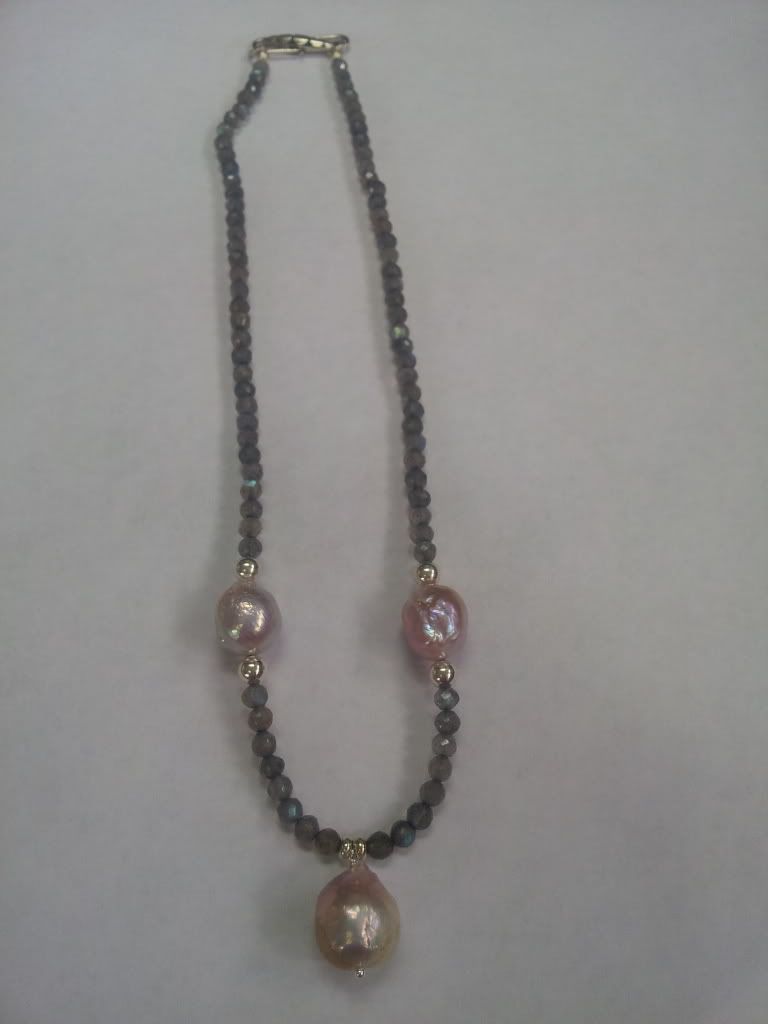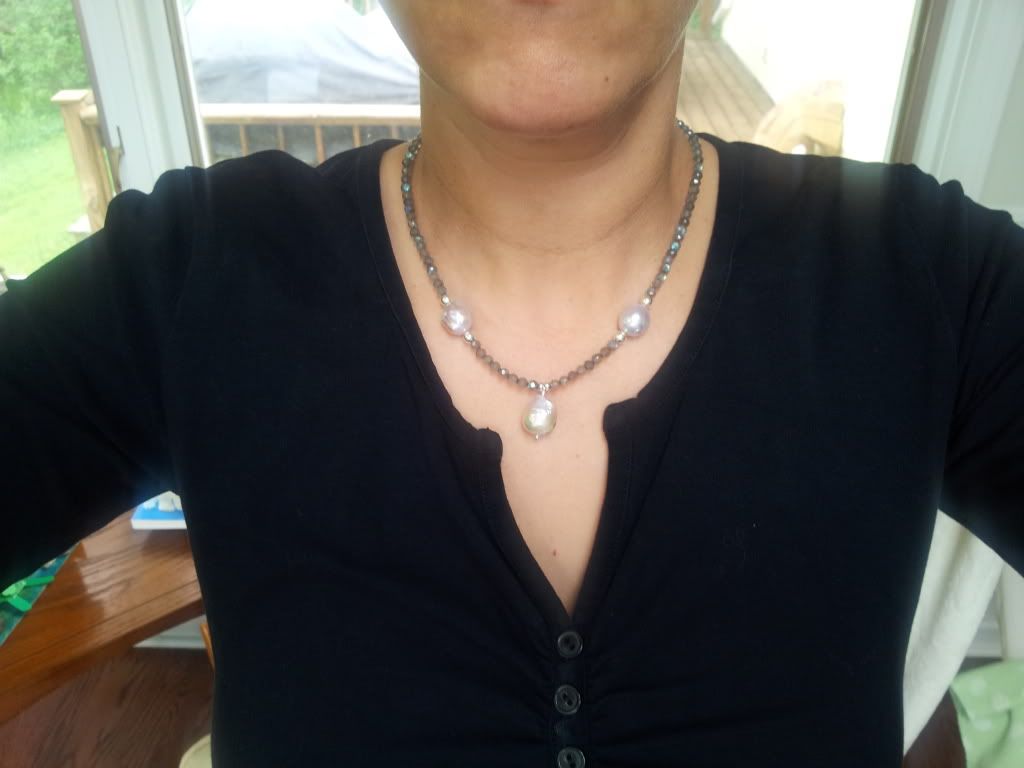 I love the color combination of the lavender/pink kasumis and the sparkly gray labradorite...it's hard to capture the color of the pearls in the pics.
I also fell in love with a large-hole baroque south sea pearl I saw on etsy, and have been wanting some causal pearls-on-leather, so I threw this together, I think it will be a summer staple!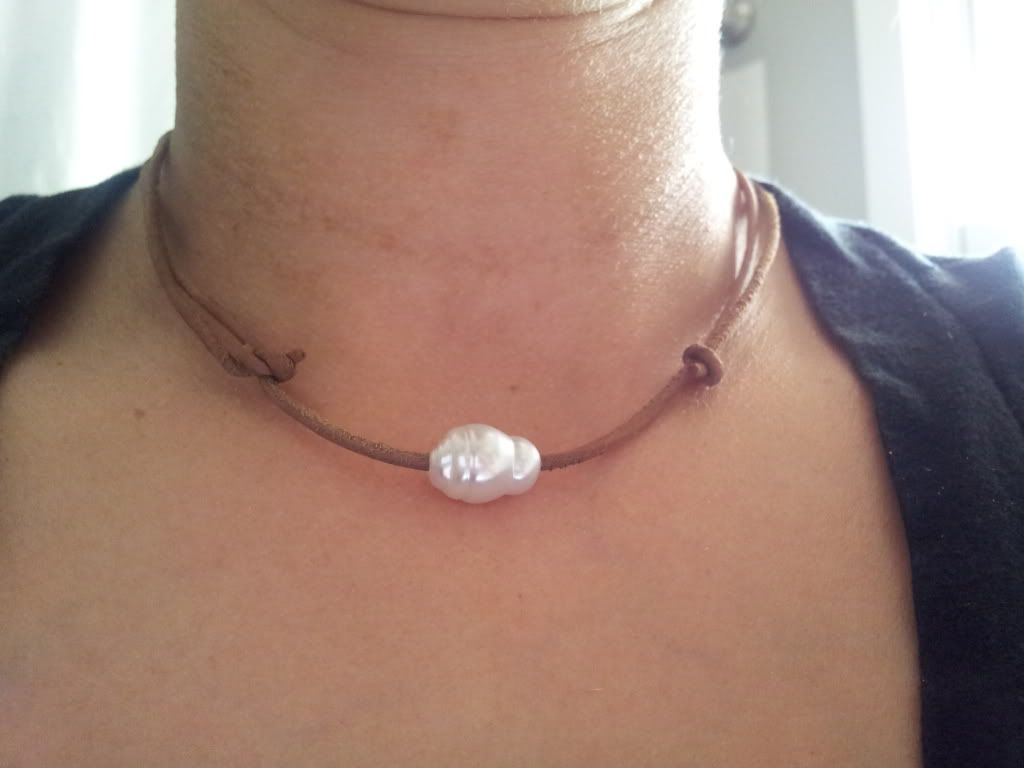 Now...off to do something less fun but more household productive, like mopping the floors and grocery shopping...I've been so focused on pearls and beading I just realized I'm plumb out of diapers for the baby!