Avi Raz has the gift of imagination and the incredible insight to see creatures in baroque pearls that few could conceive, much less conjure.
Here is a lizard with amazing details - multi-colored gold, gemstone eyes and a lovely pearl body. The lifelike texture of the skin makes you want to run your fingers over its bumps.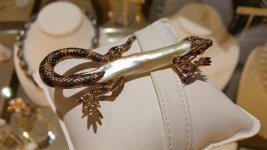 Front view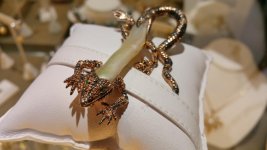 And a daintier cousin...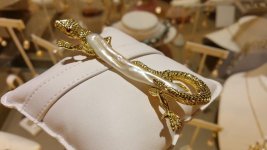 You can see past A&Z Pearls of the Week
here
,
here
and
here
.
Visit the website
www.azpearls.com
Blaire Beavers
Managing Editor
Pearl Guide News