Brenda Smith, a favorite of Pearl Guide members, returns to our Pearls of the Week with this stunning and artistic necklace seen at the JCK Show Design Center. Brenda's jewels are displayed in museums, but this incredible piece should be worn and enjoyed.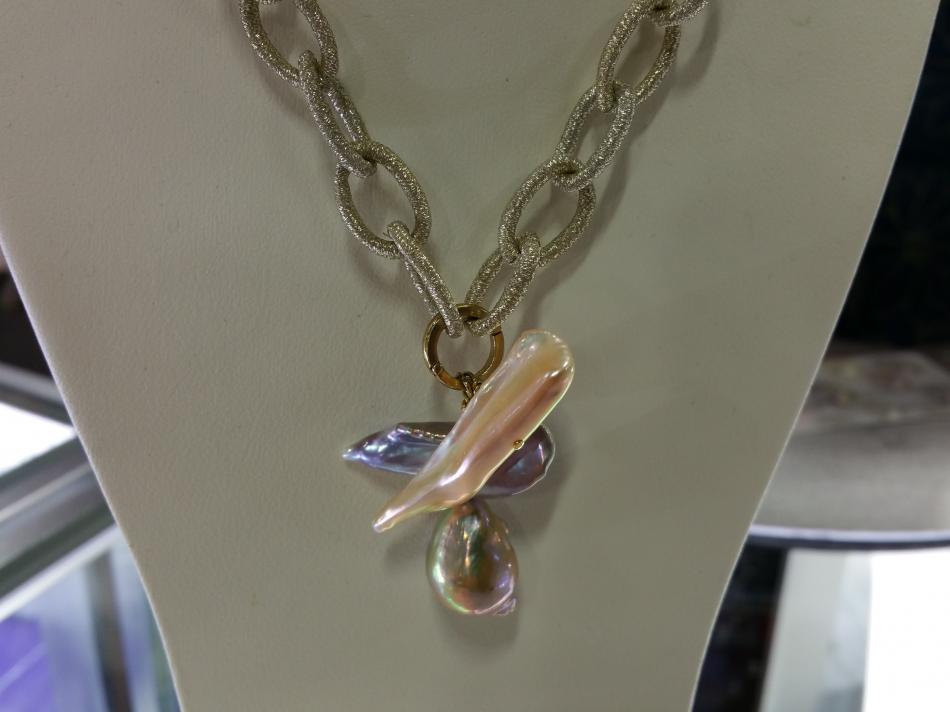 You can see Brenda's past Pearls of the Week
here
and
here
.
And you can see her fabulous and very museum worthy necklace in this Tucson recap
here
.
Visit
www.BrendaSmithJewelry.com
and
www.JewelryOfFaith.com
Blaire Beavers
Managing Editor
Pearl Guide News