Joined

Nov 18, 2016
Messages

24
This is sort of a public service message because I had come here with a few questions that were all answered really well except this one wasn't so clearly. How does freshadama compare to AAAA grade?
I selected two strands of freshadama in rose over tone and a rose silver mix overtone and one AAAA necklace from another company that doesn't sell the freshadama grade but has the highest grade at AAAA.
This is my thoughts.
Size, overall the size is pretty close to the same
Shape, freshadama grade is round like described. AAAA is described as round but the pearls look more like flattened or squeezed shape.
Color, I have two freshadama with different tones that I requested. The AAAA is more white and doesn't have any tones really that I can see. It's sort of a dull white.
Shine, the freshadama is very shiny (luster) and the AAAA is ok, but is not really close to the same shine.
And photographs on a white paper towel as recommended.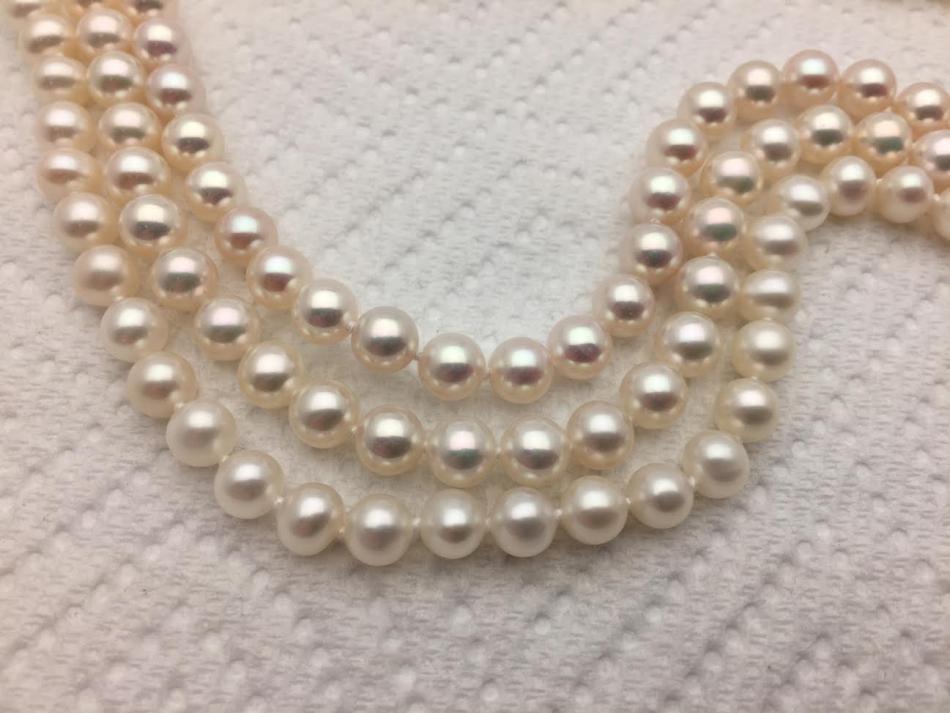 Top is freshadama rose, then silver rose and then AAAA at bottom.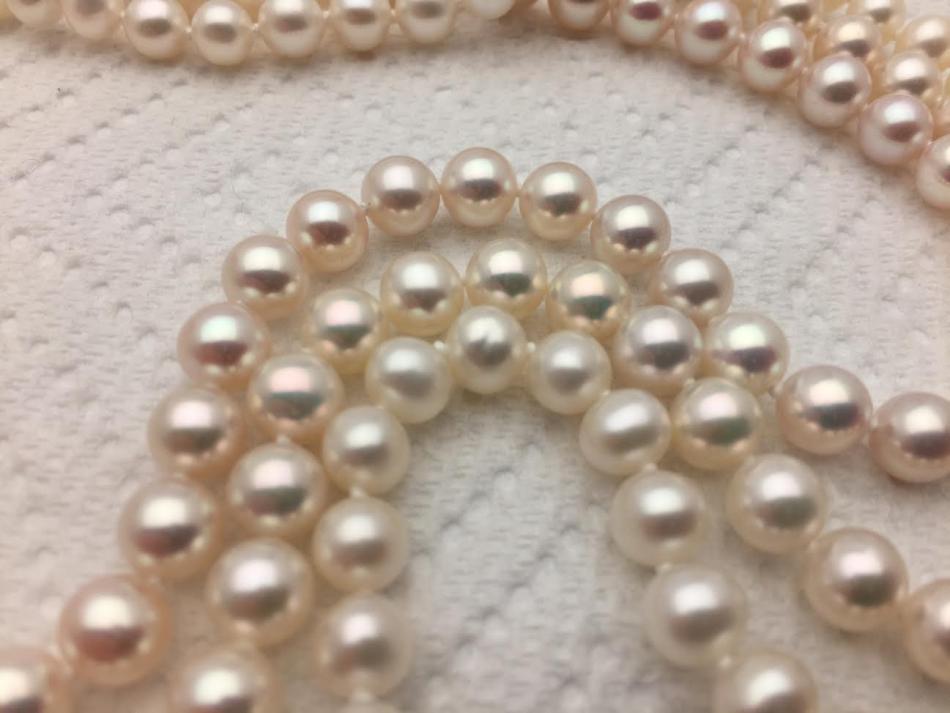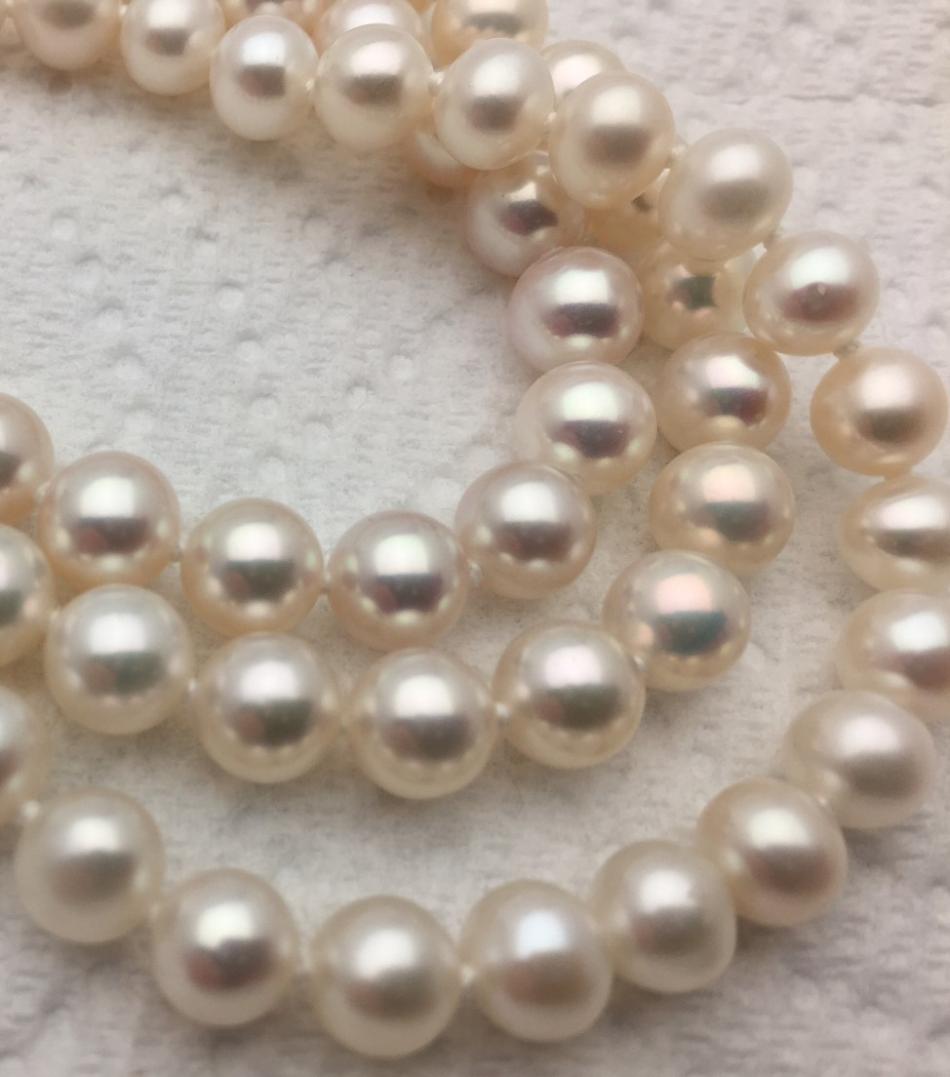 YMMV, but the freshadama is a superior pearl grade, IMO.