MILAN, ITALY: October 27, 2021 — With less than one week to go to the opening of the 2021 CIBJO Congress on November 1, 2021, the seventh of this year's CIBJO Special Reports has been released. Prepared by CIBJO's Pearl Commission, headed by Kenneth Scarratt, the report provides a broad overview of an industry that has been dealing with the dual challenges of COVID-19 and climate change for the past two years, with perspectives from Australia, Indonesia, French Polynesia, Mexico, Bahrain and the United Arab Emirates.
"For while the molluscs remain blissfully unaware of the situation and continue their nacre production come what may, travel restrictions, both local and international, along with compliant social distancing, have resulted in many members of staff not being able to get to, or having been stuck on farms for long periods," writes Mr. Scarratt, relating about the effects on the industry of the global pandemic.
Global warming and its effects on the ocean is also a massive challenge to the pearling sector, and is an issue that is related to by contributor Pierre Fallourd, who provides insight on the subject from the perspective of the Australian industry. "Extreme sea level events, which previously occurred once in 100 years will be happening every year by the end of this century," he writes.
"Ocean acidification, shifts in marine currents and nutrients flows, as well as extreme weather occurrences, directly challenge nacre growth productivity, resulting in smaller pearls and longer cultivation time," he continues.
CIBJO congresses serve as the official gathering place for the World Jewellery Confederation's global membership, and are also the venue for the annual meetings of CIBJO's sectoral commissions, where amendments can be introduced to the organisation's definitive directories of international industry standards for diamonds, coloured stones, pearls, gem labs, precious metals, coral and responsible sourcing, known as the Blue Books.
The CIBJO Congress is also where the programme of World Jewellery Confederation Education Foundation (WJCEF), relating to responsible and sustainable activities in the industry and CIBJO's ongoing cooperation with the United Nations and its development programme is reported upon.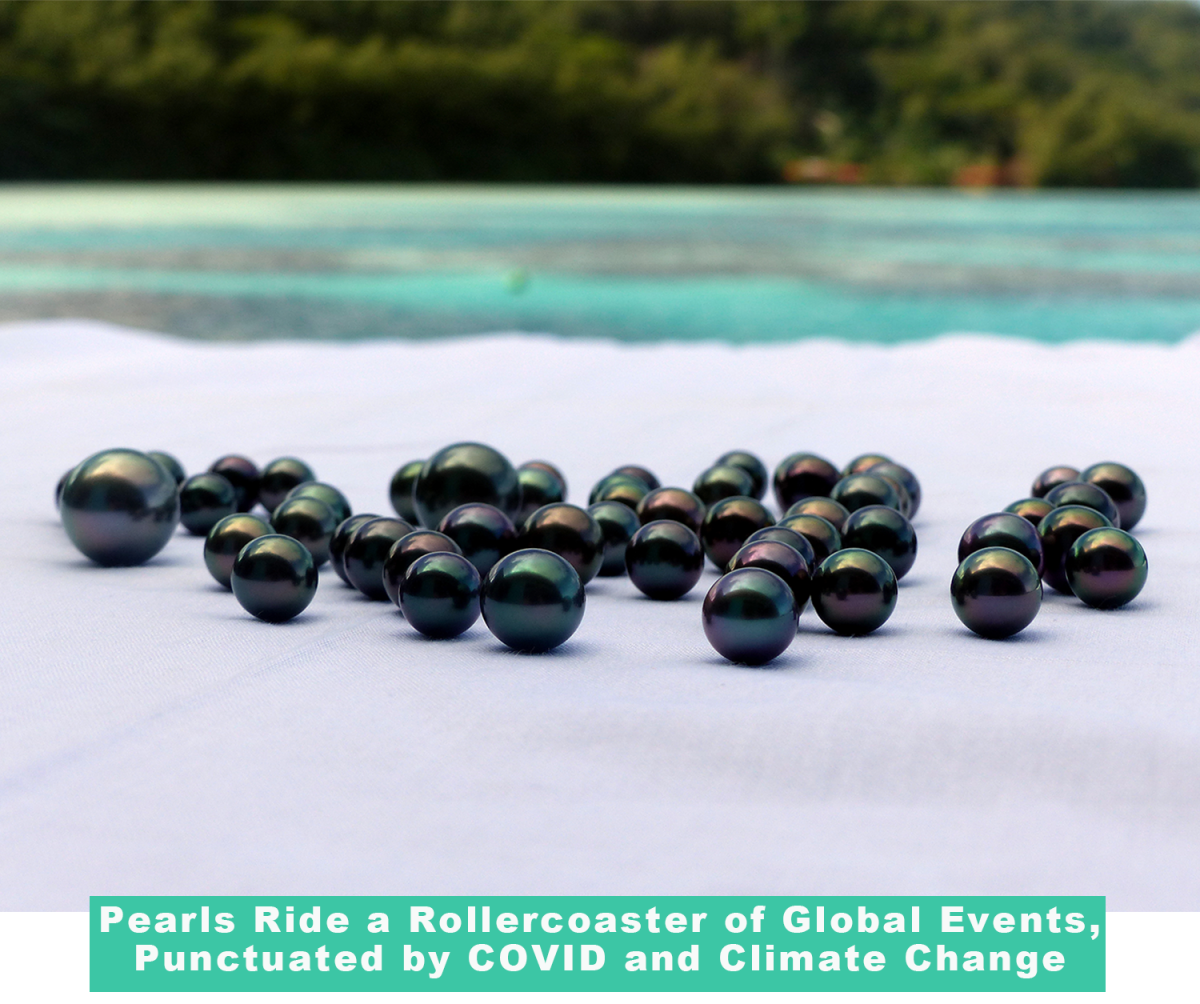 To read the original post and download a full copy of the CIBJO Pearl Commission's special report,
PLEASE CLICK HERE
.