Joined

Jun 23, 2018
Messages

37
Pearl Paradise and Pearl Guide Forum has created a new monster. Me. I made 6 pearl necklaces for Christmas gifts. I have also restrung 3 pearl necklaces for friends and am working on my mother's graduated akoya necklace now. Something I never dreamed I could do until this year. Many of the gift creations are using some of the same pearls because that is what I had on hand. I have just created a different arrangement so that each necklace is unique. Here they are:
Jane's gift is dyed freshwater keshis and semi rounds accented with amethyst gemstones. It's about 20".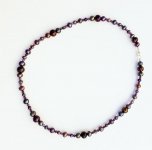 Evie's necklace is freshwater pearls. AAA pink/peach from PP, freshwater keshis and rice pearls accented with morganite gemstones. It's 18".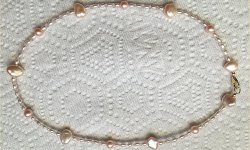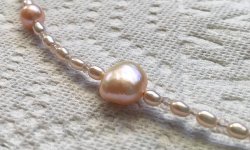 Terri's necklace is like Jane's except she has dyed freshwater rice pearls, too. It's about 25".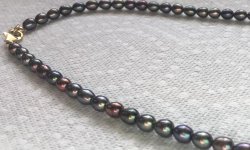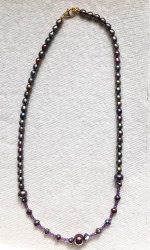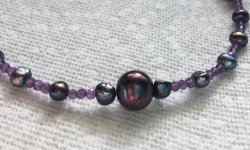 Sophia (my 17 year old granddaughter gets freshwater keshis and rice pearls and accented with tiny silver akoya keshis. They really look like little pieces of silver. It's 17".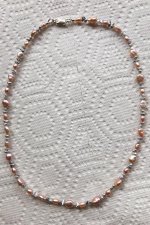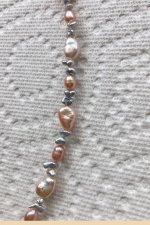 I neglected to photograph Katie's necklace and Dian's before I gave them. Both ladies live close by so I'll borrow the necklaces and show them off another time.
Everyone was delighted with her creation. What a special way to honor dear friends and family. So grateful for my experiences this year and exposure to Pearl Paradise, the Ruckus and Pearl Guide Forum.